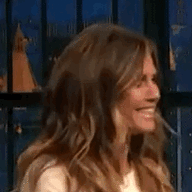 Astronomy Professor 1-7 | Mother of Two
Messages

821
OOC First Name

Steph
Blood Status

Muggleborn
Relationship Status

Married
Sexual Orientation

Straight
Age

9/2000
Full Name:
- Birth name: Sarah Beth Jones
Married: Sarah Jones Harrington

Date of Birth:
- September 27th, 2000

Current Age:
- 44

Basic Appearance:
- Sarah is a fairly basic looking witch, she's a mother of two young girls and very much looks the part. She has longer blonde hair that have grown in dark at the roots. She's gained a few wrinkles on her face with age but otherwise has aged gracefully. Sarah has blue eyes as well.

Personality:
- She's a pretty upbeat person, she's worked in the muggle world since graduating from Hogwarts Scotland in 2018. Most people would say that Sarah is fairly outgoing and likes to be in contact with people, she's worked on the Parent's Council for the muggle elementary school her daughters attend, as she believes going to the muggle school would be good for her daughters, even though both their parents are magical. She loves to do things the muggle-way as she was a muggleborn herself, her parents did pass on when she was rather young but she was old enough to know neither of them were magical.

Family:
- Husband: Edward Harrington 46
Daughters: Margaret Harrington, Everly Harrington
Sister: Rebekka Jones Albertson 47 - Husband: David Albertson
Nephew: August Albertson
Nieces: September and November Albertson

Pets:
- She has a personal cat that is a little black kitty that loves to follow her around and sit on her lap when she works. This cat has been her companion for almost five years now since the death of her last cat which she had since she was at school herself.

Area of Residence:
- The Harrington's live in a hidden area near Lake Wanaka, New Zealand on the South Island. This is about an hour and half drive from a small wizardry community across from Queenstown. The closest a muggle driving on the road might come to their house is by stopping at the Lake Wanaka lookout, a small pull-over section on a bend in the road to see the lake and mountains. Their house is south of this location nested between two mountain ridges, a small ravine runs under their house and in Spring it goes from a trickle to a roar of water coming off the top of the mountain as the snow melts. The house itself is protected by magical charms from muggle view. The house itself is a mix between modern build and cabin feel.

Blood Status:
- Muggleborn, both her parents were muggles and she was the only child of the family to be a witch until her niece November was born.

Heritage:
- The Jones family is an all American family who have lines tying to a variety of European countries. Basically she is your very average white female. Her mother's side of the family has more ties to Ireland and Scotland, but otherwise is quite similar to her father's side.

Special Abilities:
-

Interests or Hobbies:
- She has found herself collecting over the years of being a wife and mother a random selection of glassware. Mostly mason type jars but also a nice selection of triangular shaped glass bottles/jars as well. She isn't sure how it happened but she has filled her home with the glass pieces throughout the years.

Additional Skills:
-

Strengths:
- Efficient, Energetic, Self-Confident, Strong-Willed, Strategic Thinkers, Charismatic and Inspiring

Weaknesses:
- Stubborn and Dominant, Intolerant Impatient Arrogant Poor Handling of Emotions Cold and Ruthless

Describe your character in three words:
- Efficient, Charismatic, and Inspiring

Favourite place to be:
- There is a place in her house where it's a corridor almost connecting one wing of the house to the other on the opposite side of the ravine and it's filled with tall and wide windows and filled with green plants all year round. She loves being in that place.

Friends:
- She has a few friends from the local wizardry communities even though her husband had their house made outside of a wizardry community, always wanting to keep his family away from places that could end with harm towards his family. Better to live where no one knows where you are than surrounded by people you might not trust.

Hogwarts House:
-Ravenclaw

Best school subjects:
- History of Magic and of course Muggle Studies

Worst school subjects:
- Potions and Flying

Extracurricular Activities:
- She was a part of a dueling club while in school during her third and forth year before becoming too busy in her fifth year to manage staying in the group.

Graduation:
- She graduated in the Spring of 2019 and rode the boats back over the lake as she had arrived to the school in 2012 in a very emotional affair having been proposed to by her current husband just before they left the school grounds.

Current Job:
- She is a mother of two beautiful girls and as raised them at home while also being a teacher at the muggle school for about ten years but has recently left the position at the muggle school.

Plans for your future:
- She's going to be sending her girls off to school in a few years to Hogwarts New Zealand and she's the type of mother who wants to be there for every moment they have and is clingy. Otherwise she's planning on spending time with her husband more as the girl's get older. They've talked about having another child or two but she feels she is getting a bit too old for that now.

Your Patronus:
- A Mule. Stubborn but cute.

Your Patronus memory:
- Surprisingly it's not the moment either her daughters were born, as that isn't as kid friendly movies always portrayed those moments. But her memory of pure happiness is when she was younger, before she knew she was a witch and her sister and her were running carefree through the fields behind their family house in the United States, close to where her sister lives currently. She isn't even sure if the memory is based on just one memory any longer but she clearly remembers the joy they had and the laughter shared as they screamed and ran from nothing to nowhere.

Your Boggart:
- When faced against a boggart it usually transforms into one of her daughters saying how she doesn't love Sarah and it's frightening for Sarah. She loves her family and her daughters and to be rejected by one of them is something she truly does fear might happen one day as she is very much a smothering type of person.