------------------------------------------------------------
Why do you smile
like you have told a secret
------------------------------------------------------------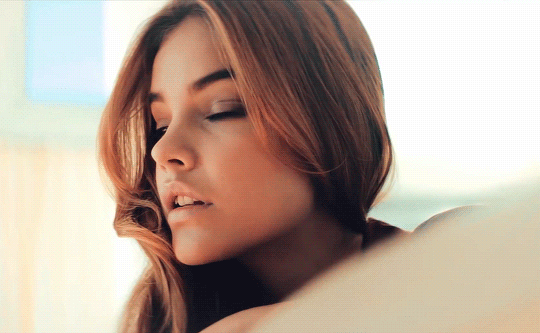 Say Hello to
SAGE OTTAVI!
​
------------------------------------------------------------
Now you're telling lies
Do we tell?
------------------------------------------------------------
​
FULL NAME
​
MEANING​
Sage -It is of Latin origin, and the meaning of Sage is "wise, healthy". The name has associations with sagebrush, cowboys, and the Wild West.
​
Rosa - It is of Latin origin, and the meaning of Rosa is "rose". Popular flower name for girls that This Latin word was not used as a personal name among English speakers until the 19th century, during which a number of flower names came into use for girls, including Daisy and Lily. Rosa is the Latin form, Rose is English, and both are well-used in English-speaking countries.
​
Ottavi - The meaning of Ottavi come may come from a craft, such as the name "Clark" which evolved from the profession of "clerk". Some of these profession-based family names might be a profession in a different language.
​
​
WHY​
I'm not so sure to be honest. I know that I was basically named after my mother whose name is Rosa-Sage. Which I really hate. I hate that I am named after her. Cause she's a b1tch and I'm not even that much of one compared to her. Which is the most annoying thing ever. I mean it. I couldn't imagine being like her. Dear merlin how awful. I know that it was my father who persuaded her to call me Sage, and have that as a first name, rather than the second part of a super long and boring name. So, he's sort of my saviour for that. I don't think I could thank him enough for it. Which is why I'm also glad I have his last name and not hers. I like Ottavi as a name, It's nice. It's simple. It's got a good ring to it. And I wouldn't mind changing it when I get married. So, it's good.
​
​
NICKNAMES​
I've never liked nicknames, not unless I'm giving them and they are in part insulting. I can't imagine not having a nickname given to me if I don't approve of it first. Which is why I have a very simple nickname, S, since it's the first letter of my name, and only my closest friends are allowed to call me that. If I hear anyone called me S who hasn't been given permission to do so, will be targeted with a force they won't see coming. I'm serious, you can smile and pretend I'm being over dramatic but, I'm really not. However, I can't stop my dad giving me nicknames, he's the kind of guy who gives you a nickname and then you are never rid of it. He calls me Avi. Which would be fine, if he didn't make it sound like he was trying to Havi, and just can't say the H. It's in part annoying and part funny. Which is why I like it. And why I'll always let him call me it. Plus, that and he's my dad, and I love my dad. My mother on the other hand is less imaginative. She always wanted to call me Rosa, but in the end they went with Sage, and she wasn't happy, so she'll call me Rosa, like all the time, but since I don't respond to that name, she could try to get my attention for hours and I wouldn't respond until she called me Sage. Which frustrates her and is very fun for me. I like annoying my mother, it sounds a little mean, but she sort of deserves it, so that's okay.
​
AGE​
I'm currently only 17 years old. But, I've had a great 17 years. I'm not particularly old, but kinda. I've grown a lot and to be honest and I know that in my 17 years there are plenty of things for people to be jealous about. I mean I don't really celebrate my birthday all that often there is really no point in it.
​
D.O.B.​
I was born on the 10th September 2020. I was born in Auckland, New Zealand, in the muggle general hospital. It's the first and last time, I actually spent any time there. Which I'm perfectly okay with.
​
PROFESSION​
I'm a student. I've always loved writing, it was why I joined the Hogwarts Monthly so early on in my school career I just really enjoy every bit of it. It's so simple and fun. I always really looked up to those that had written the Rumour Has It stuff, I want to do something like that when I'm older and have then left school. It seemed like a really great option for me.
​
FATHER​
My father was born and raised in New Zealand, by his father, since his mother died when in child birth with him. His mother was also Argentinian and despite being raised largely in New Zealand, he did spend a lot of his time in Argentina, even eventually attending muggle university in the country. Her father, George Ottavi was educated at Durmstrang, and excelled in all of his classes, though opted to do a bit of further education in something to do with muggles. He has since because a private tutor to those who want it, charging exceeding high rates to teach so called problem children. He has always loved his daughter and has always given her everything she has ever wanted. He met his wife, and Sage's mother during his second year of university in a magical bar in Argentina's captial. They hit it off immediately and with next to no difficulties. Eventually they married and he moved to Agrentina. This was when things began to get difficult. Sage's mother had never been particularly normal, she loves Sage a lot but, has always had problems committing to people, and eventually when Sage was about eight they split. George took this opportunity to move back to New Zealand where he has remained. Allowing his daughter as frequent visits back to her country as she wanted to.
​
MOTHER​
Rosa-Sage "Sosa" Ottavi was born and raised in Buenos Aires, Argentina. Her entire family was from the city and had lived in it for years. Rosa-Sage was born to a mixed blood family and attended a magical school in Southern America. It was the school that Sage was originally supposed to attend until she moved to New Zealand. Rosa-Sage was the youngest of her family and always looking for attention. My mother is the kind of woman who goes out of her way to be the centre of attention. SHe likes gossip and things like that, we're very similar in many respects but I can't stand the sight of her. She's just too crazy. She and my father met when they were young and she had me when she was only 24 years old. When my parents split when I was eight, she tried to make me go with her, but I didn't. I went with my father to New Zealand. We talk occasionally. I feel much better about her now that I once did but I don't like having to see her. She also now has a new family, no kids yet but because she's still relatively young she wants a couple more kids.
​
SIBLING(S)​
I have none thank god. Seriously, I couldn't imagine having to share my life with other people. It would be so seriously stupid. I love my life alone with my father. The two of us get along great. Plus the idea that my mother would be having another child, other than me, would be just awful. Like truly terrible. I mean, she's a horrid person.
​
OTHER​
With my dad it's just him. My grandparents on his side, died like years ago, so I don't really care. My mother has four brothers and three sisters. Her parents had clearly never heard of being careful. The funny thing is, that my mother's parents are great and still alive. My grandmother is gorgeous, seriously, if I looked like her at the age of like 78 I will pleased. My mother is the youngest child. Sort of. But, she means nothing to me, she lives in Peru with her new husband, who is half her age. So, she can go die in a ditch for all I care. The rest of her family is so much better. For instance her three sisters all have kids, and all of them look up to me. A lot. I have about 20 cousins. Which is a lot. And I always get the number wrong, but of all of them, only about 5 are older than me. Which is nice. I don't spend much time with these people. The odd holiday, the odd wedding, funeral, other general family occasions, but I'm not interested in spending much more time. They are nice. Like, I have nothing against them, but I'd rather not spend too much time with them. You get me? It's silly, good for nothing extended family. Like, I'd be better off hanging out with a bunch of animals than them for long periods of time. Which is all I have to say on the matter. Which is why we should move on.
​
PET(S)​
I had a dog, back in my home in Argentina, but we didn't keep him. My mother took him. So, it wasn't great. I really didn't like him. He's a stupid dog. Like as thick as can be. I hated it. I really dislike all animals. They are the most annoying things ever. I think I would much rather have a sibling than an animal. Seriously what disgusting things.
​
BLOOD STATUS​
THOUGHTS ON BLOOD STATUS​
Well, I'm annoyed. I'd much rather be pureblood. It's my mother's side of the family, that just messed up. Her grandmother married a muggleborn or something and this means that my blood is mixed. It's so awful. I am so very annoyed about it. I mean it's not an awful thing being mixed blood. It's silly more pure than some other scum in this silly school. I just don't really want to spend time with them. You know?
​
HOMETOWN​
​
CURRENT RESIDENCE​
ETHNICITY​
My father is half Kiwi half Argentinian, and my mother is Argentinian. Which makes me Argentinian. I've always liked that. I'm paler than some of my friends because of my dad, but I don't really mind.
​
​
PREVIOUS HOMES​
FIRST HOME: My home in Argentina was beautiful, it is really the one thing I miss about it and the one thing I was said about leaving. It was this beautiful villa on the outskirts of the city in the magic quarter. It was lavish and had the most amazing swimming pool. I was within walking distance from all that I wanted and all her old friends. I had the entire top floor of the three story home to myself. It was just perfect. It's really the only thing I'm annoyed about with my parents divorce.
​
SECOND HOME:

This is the home I currently live in, in New Zealand. It's not as big as the home back in Argentina, but I guess that might just be because instead of a family of three it's just me and my dad. He and I don't need that much. It's not a tiny place, I have a huge bedroom and en-suite. We have enough space for the two of us, it's just not as nice as the place in Argentina
​
​
SEXUAL ORIENTATION​
Straight, although I'm willing to experiment with really anything that takes my fancy. I just enjoy having fun. I like messing with girls and boys a like, I've never seen why anyone would ever limit themselves to just one.
​
CURRENT RELATIONSHIP STATUS​
Single, though particularly interest in maybe pursuing some flings. Relationships aren't quite my style I don't like the idea of being tied down to any one person.
​
CRUSHES PAST AND PRESENT​
None. I don't crush on people. I let them crush on me, and then decide what I want to do with them. I mean it's only right considering I'm likely to be the prettier of the two.
​
FIRST KISS​
My first kiss, was with Preston. Though it was just a light one and really meant nothing. I'm also not particularly bothered by the fact it really meant nothing to me. Most people would be all like, it's super important first kiss and all that, but eh, I'm not like those people.
​
​
FIRST FRENCH KISS​
This was with some muggle boy in my town. It was during the break between 5th and 6th year. I was bored, he was bored. We enjoyed nothing more than messing around and stuff. We were pretty young and this was only at the beginning. He wasn't terrible at kissing. Just like I wasn't. It was just a new experience.
​
​
FIRST TIME​
This was with also with some muggle boy. It was during the Christmas break in 6th year. I was bored and I went out, ended up meeting some old friends and hanging out with them, and one thing lead to another. We met up a couple of times during the holiday and had more fun, but it wasn't really anything other than good fun. I think he might've developed feelings for me, but I did not develop them for him.
​
PAST RELATIONSHIPS​
None. I've been with people, just not with them in any form of a relationship. Unless you count a slight friends with benefits situation, but that's still technically on going.
​
​
FLINGS​
I'm in the middle of a sort of fling right now. I don't know how to really explain it. Ferds and I are just two people who like to be around one another and we work well together but you know we like to stave off the boredom and relieve the tension. And I mean, technically he's not the only person I'm currently sleeping with, I don't really have friends, but partners. I don't like limiting myself and one night stands are definitely my thing, but I'm always careful.
​
​
------------------------------------------------------------
They burn in our brains ,
Become a living hell
------------------------------------------------------------
​
​
HAIR COLOUR​
I have dark brown hair, as you can tell. It's shoulder length, well, just below. I keep it this length as it's easier to maintain, and it looks great at almost anything I do with it. So it works like that. I'm glad I have brown hair. My mum was ginger. Like some irish gene that goes way back means that every so often a ginger turns up in the family. There would be nothing more disgusting than being ginger. I'd rather have bleached blonde hair, that looked almost white than be ginger. Not to mention, with my tanned skin it would look truly horrific.
​
​
HAIR HAS BEEN DYED​
God no. Have you seen my hair. My hair is gorgeous, it's long, luscious. I mean it's stunning. I'd rather not ruin it by making it several colours. I have no interest in being blonde or anything. No, Brunettes have it better. My hair is great, and I don't want to be one of these people whose hair falls out at the age of 25 because they over dyed it, and ruined it. I like my hair the way it is, and I very much plan on keeping it that way. I have no interest in ruining it.
​
​
EYE COLOUR​
Well, I have brown eyes. They are super nice, though not my best feature actually. I think it would have to be the only thing about myself I would maybe consider changing. I would much rather have like green eyes of something. They are so much more mysterious than what I have. Mine are so normal, so everyday. But, that's alright. My eyes are actually one of the things I share with my mom, I got her small nose, and her eyes. Which I think is a pretty good deal considering. Plus, eye colour can be easily altered, and it doesn't actually harm me. Which is super fantastic.
​
​
HEIGHT​
I guess I'm of average height. I've never been too bothered about height. Height doesn't really matter in the grander scheme of things. Like I could be short, and still rule. Still be popular, still have the best clothes. I'd just be small. But, I'm currently, neither tall, nor short. Just of the sort of average height I guess someone my age would be. My family isn't too tall, so I don't expect to be overly tall, but like I just said. It doesn't matter to me what height I am. Just as long as I am slim.
​
​
BIRTHMARKS​
I'm perfect. I have no birthmarks. None that I am admitting to now of course. That would be silly. Why would I want to do that. My skin is perfect, and any birthmarks, are not imperfections but rather images that show my beauty more. Which is why I don't mind it at all. I know I'm perfect and I know that a little bt of cover up, covers scars and other unwanted marks. I really hope that I don't get really bad acne. God that would be awful. Like, so bad.
​
​
BODY TYPE​
Slim, of course. I do a lot of sports and I just think that staying in shape in the best thing a person can do. It's very simple, so I find it easy to do. I don't see how people can be fat. To let themselves just let go like that. I mean, I don't think I could ever be friends with someone who was fat. I mean, there is this cousin I have, who is as fat as they come, and we don't talk. Well, she talks to me. I generally just turn and walk away. I just can not be bothered with people like that. I'm sure I told her that too. Like she was annoying me, and I just said to her, when she is no longer a chubby bunny, then we could have a conversation. She wouldn't stop crying for hours. It was embarrassing for her.
​
​
BLOOD TYPE​
Which is really important or something. It's really rare. I don't really care. All that I do know, is that I have to carry a card in my purse at all times which lets people know what blood type I am in case I have an accident. In the muggle world of course. I don't think that healers have to make specific blood replenishing potions for each blood type. That's time consuming, and sounds very muggle like.
​
​
WHICH HAND?​
I am right-handed. Like I should be. I mean I'd hated to be the 10th person who is left-handed. I mean, I like standing out but I would hate to stand out because I wrote with the wrong hand. It's silly. Right-handedness is the way to go. It's better, it's normal and it doesn't get in the way. Because let's be honest, we've all shared a desk with a left handed person and been annoyed when elbows hit each other. I'm right, and you know it.
​
​
VOICE​
I have a Spanish accent of course, I've lived in a Spanish speaking country for most of my life, and I barely spoke Spanish until I came here. So, I'm not going to lie. I have a very slight Spanish accent. I like it. I wouldn't get rid of it. It's part of who I am as a person.
​
​
I CAN SPEAK​
Spanish, English, that's it. All I need to know how to speak. I needed to know both. Spanish since that's what they speak in Argentina, and well English because I'm here now, and my father's first language is English. Which is the best thing. So, I have two of the most widely spoken languages in my head. No one can claim that I am not the smartest girl that they have met so far.
​
​
PREVIOUS PLAYBY​
Alexandra Chando - 1st and 2nd Year
​
​
PLAYBY​
​
------------------------------------------------------------
Look into my eyes,
Are you hypnotized
------------------------------------------------------------
​
​
CHARACTER LIKES​
Sage has always enjoyed gossip, she's loved reading it and writing it. She enjoys the poor that it can have over people and how easily some can be brought down by it. She doesn't care much about the people's feelings and therefore really enjoys it. Sage likes being the centre of attention and she really enjoys when boys/men pay attention to her. She likes being around those she counts as her friends and she enjoys flirting with people. She likes having her way and enjoys when people give her their utmost attention. Sage enjoys fashion, though she's still very much on the side of wearing whatever she likes as long as it makes her look good. She likes experimenting with make up and with different styles. Sage enjoys having fun with other people and likes learning about people's secrets.
​
​
CHARACTER DISLIKES​
Sage dislikes many things, she dislikes people when they start crying and acting out. She dislikes when they make her deal with things that she doesn't want to deal with. Sage dislikes having to sit in classes that bore her, or be in situations with people that she finds boring. She dislikes when people look down at her because she has an interest in her appearance and really hates when people are misogynistic. Sage doesn't like when first years or young children try and act better than her, and she doesn't particular like when attention isn't focused on her. Sage also doesn't like when sand gets everywhere and when it rains for a couple of days on end.
​
​
GOALS​
My goals well, I have a few. Mostly I want to work in a gossip magazine once I leave school. I realise that's not what most people would want but I love the idea of being able to gossip and talk about people behind their backs. I just want to be able to tear people down as much as I'd want. I don't know why, but it fill me with a strange amount of joy.
​
​
BOGGART​
My boggart would probably be myself but, I'm ugly. I've never been ugly, and I don't want to start at any point. So the boggart would be me but disfigured. I think I'd really struggle if I wasn't pretty. I mean I'm pretty smart, sure, but I like being tall and beautiful. You know it's just an easy was to get all of the attention from all of the boys. I like making their girlfriends jealous.
​
​
PATRONUS​
A lioness. I know that I'm slytherin, so that makes no sense. But, really it makes perfect sense. A strong creature that looks out for her own. That is me in a nutshell to be honest. I'm strong, I look fantastic, more so when I run. I will always look after those who have earned my trust and I am not afraid to fight with my bear hands. I'm not afraid to tell people exactly what I think.
​
​
PATRONUS MEMORY​
It was the first Christmas after my mum left. It was just me and my dad. We were sitting in the garden, in the silence of the morning, watching the sun rise high into the sky, we had Chinese food and just enjoyed each others company. We didn't exchange gifts, we just enjoyed the fact that we didn't have to deal with my bat sh1t crazy mother. To most it would be a sad occasion, but for me it was fantastic. Seriously. I loved it. I can't think of another memory that I smile at more. It's definitely the memory that would power it completely.
​
​
DEMENTOR​
The night my dad walked out. I was eight at the time, it wasn't too long before my parents got divorced, but, my dad just got so mad that he left. he just walked out. And I remember I spent all night sitting at the bottom of the stairs waiting for him to come home. I was so scared that he had left me with her. That he had decided I wasn't worth taking, so I guess that was it. I have never been that scared in my life. I've never been that worried. But the idea of losing my dad and having to life with my psycho mum. Just...I don't even talk about it much anymore.
​
​
MIRROR OF ERISED​
I would see me as head girl. Everyone loves me, in a sense where they want to be me. I have my gorgeous hair, my dad is in the background, he looks super proud of me. I have a good job lined up in the background, and I'm happy. I have a good home, and I'm heading back to Argentina. I know I'm seeing a lot, but that's what I would see. Everything that my heart currently wants is in the reflection of that mirror.
​
​
AMORENTIA​
The things I would smell, probably pen ink, paper and magazine paper things associated with magazine making which would make sense because I love magazines and that's what I want to do when I leave school. I think it'd probably also smell coffee. I love coffee, coffee is like the best drink ever invented and whoever says differently is just wrong. I also really love the smell of strawberries. I don't know what it is about it that just makes me so happy but, I love it.
​
​
I LOOK UP TO​
My dad of course. I look up to him a lot. I might not always be the nicest to him. But I am a daddies girl, and I love him. He works hard to provide for the two of us, and he was always trying to make my mother seem less crazy. I like him for that. He's never put any pressure on me, or not made me feel like his princess. He's really open about letting me chose things for myself and he does listen to me and everything I have to say. I think I would be lost without him. I truly think I would be.
​
​
RELIGIOUS BELIEFS​
I'm an atheist. I believe that I control my own destiny. That it's not some higher power, that I am the person who creates my own fate. I don't like the idea of not having control over my life. And while I'm eleven and I understand that my father makes most of the decisions that are actually important in my life. I also want to be clear, I don't think there is a higher power who decides them. No man in the sky, no man underground. There are no pagan gods or aliens in human suits inflitrating all parts of life. Or the Illuminati. I believe that while within age restrictions I am the master of my fate.
​
​
POLITICAL ALIGNMENT​
Sage has never been overly politically inclined, though she would identify as a feminist. She believes in the equality of men and women. Sage gets very annoyed at both violence towards woman and comments. She'll use her gender to get what she wants and likes to use her feminity to get men interested but she believes strongly in woman doing what they please and the end of double standards between how men act and how women act. She hates sexual assault and violence, she doesn't understand why a person would do that to another. She thinks it's the worst thing a person can do.
​
​
ZODIAC SIGN​
​
ZODIAC DESCRIPTION​
Every adolescent Libran's fantasy is to find the Prince or Princess of their dreams. As their lives unfold, the experiences, false starts, dramas, broken hearts and disillusionment they encounter seeking this personal Holy Grail, often shapes their futures in the most extra-ordinary manner. Love and love-lost makes a big difference to the Libran although their often happy-go-lucky appearance against all kinds of odds may not reveal this as fact. Librans can switch off from the world around then and during these periods much more occurs on the deep innermost levels of the Libran's psyche, than their closest companions imagine. Many Librans after establishing a lifestyle that somehow falls short of their childhood dreams, manage to conjure up a most independent life and keep up an image of being dedicated to a "close relationship". You'll find them living in some exotic, distant beautiful place, probably running the local bar or restaurant, designing the beach or ski gear, looking wonderful, sipping cocktails and finding life to be the total paradise they knew it could be. What Librans always have to remember when looking to fulfil their dreams is they should never undermine their own integrity and hold out until their dreams do come true - not simply take whatever is offered.
​
​
I AM ALLERGIC TO​
Well, I'm allergic to something that is in candle wax. I just break out into this rash if I touch it for too long a period of time. Which suits me just fine. I can blow out the candles on my cake and get someone else to take them off. Easy! And I don't need to do anything, just the way I like things
​
​
BASIC PERSONALITY​
Describe myself, oh what a perfect question. Well, I'm perfect. Of course. I have gorgeous hair, gorgeous everything. I'm strong and I like being in complete control of everything around me. I don't like when things aren't. If I lost control I would be devastated. I'm trying to get control of Hogwarts, but for now, just being in control of my life will be enough for me. I like being in charge of things, which is why I sort of dislike being a first year. No one will take me seriously. Which is what I really hate. I like looking perfect, but it's fairly easy for me. I mean this is me with little make up and I look amazing. With lots of make-up I can look like the image of perfection. I have also state that I don't take sh1t from anyone. I just can't be bother with people like that. People who are out to try to ruin whatever I have. People who are stupid. I'm just like, why are you even alive? It's harsh, but god, I don't have the time for that kind of person. When people ask me a stupid question, I promise you I will be a b1tch to them. So, I guess that makes me a pretty big B1tch. Which you know what, I'm okay with that. I don't mind being a b1tch. It's easier than being falsely honest. These people who lie about who they are, pretend to be nice and all that. I have no time for them. Seriously. I would rather they just get the f##k out my life. I'm pretty smart, I work hard for everything, and I read quite a lot. So I'm smart. I'm good at school and all that. Even though I don't look like I'm trying, I do try very hard. It's probably the only part of me that isn't very Slytherin. Since I'm fairly Slytherin like. I have few close friends, mostly just people I hope will help me reach my goal, which is the best way of thinking about things. So that's me, and like I said I'm perfect, so I have no bad traits. Unless you count the whole b1tch thing as being bad. Which you shouldn't that's silly.
​
​
​