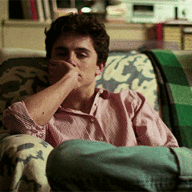 amputee + orphan + rebellious + angry
Stairs were the worst. They had sucked to go up and down the previous year but now they
really
sucked. It took a whole of a lot more energy just to get up one flight of stairs, so he supposed it was a good thing his destination was only on the first floor. Flynn was out of breath and a little red in the face by the time he made it to stand outside Professor Holland's office, but that was where he paused, hand faltering in front of the door. No, this was a stupid idea, why would the Professor want to help him with his flying problems? She was probably too busy with all the new first years. In the end, the second year managed to talk himself out of this idea, huffing as he turned around again and started to head back towards the staircase. Stupid idea. Stupid stupid stupid stupid....
"Ruben."
He had just turned the corner, almost walking right into the other second year coming in the other direction, "
What are you doing here?"
@Ruben Right