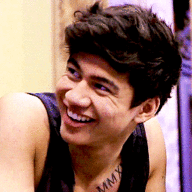 positive 💛 helpful 💛 sunny 💛kids entertainer💛
Messages

973
OOC First Name

Rowan
Blood Status

Muggleborn
Relationship Status

Single (Not Looking)
Sexual Orientation

Pansexual
Wand

Knotted 12 Inch Swishy Ivy Wand with Phoenix Tail Feather Core
Age

8/2032 (24)
PHOENIX SCOUTS AOTEAROA
ALWAYS BE PREPARED - A Scout's duty is to be useful and help others

.

Phoenix Scouts are an organisation for magical young people to make friends, learn practical skills, and develop their confidence. Members learn non-magical skills for survival if all else fails them, as well as working to help their community, and training as leaders to prepare them for adult life.​
PUFFSKEIN SCOUTS

Ages 5-8

​

NIFFLER SCOUTS

Ages 8-11

​

PHOENIX SCOUTS

Ages 11-14

​


HIPPOGRIFF SCOUTS

Ages 14-18

​

DRAGON SCOUTS

Ages 18-26

​

Puffskeins are the youngest scouts, and their focus is having fun and making friends, and learning new skills for life through games, crafts, and outdoor activities.​

Niffler scouts are the next group up, and their group has more of a focus on challenge and building skills, helping them develop a solid practical foundation before Hogwarts​

Phoenix Scouts meet during HNZ holidays to continue developing the skills they learned as Nifflers, build friendships, and develop leadership and self-confidence.​

Hippogriff Scouts also meet during HNZ holidays, with more of a focus on putting youth in leadership roles and empowering them to organise activities and events.​

Dragon Scouts are adult members who are moving into leadership roles, with a focus on personal development, volunteering, and community work.​
Any character based in NZ is entirely welcome to join the scout group appropriate for their age - no permission required, just say you're a member and you're a member! Anyone is welcome to RP a thread with their character doing scouting activities, as long as they're in line with the values and focus of the group. Anyone who wants their adult character to be a volunteer leader feel free to drop me a PM just so we can all get on the same page and coordinate activities! The group has a dedicated Shouty room if anyone wants to connect with others to develop plot ideas/threads/anything else.​
Last edited: