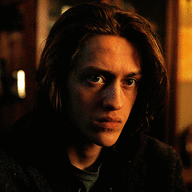 Messages

212
OOC First Name

Sofija
Blood Status

Muggleborn
Relationship Status

Single
Sexual Orientation

Pansexual
Age

16 (2052)

PARKER AIDEN REED
​
BASICS
Full Name: Parker Aiden Reed
Name Meaning:
Parker - "keeper of the park"

Aiden - "little fire"
Nickname: no nicknames
Date of Birth: May 16, 2042
Current Age: 16
Blood Status: Muggle Born
Sexuality: Pansexual
Zodiac Sign: Taurus
Nationality: Kiwi
Hometown: Auckland

​
WAND
Wood
: Aspen is a renowned duelling wood, having a great history within the art and exceptional skill for charms
Core: Phoenix tail feathers are not easy to come by. The animal is known for its versatility, making wands with this core useful for wand casters who seek to become good with different types of magic
Curly 14 Inch Sturdy Aspen Wand with Phoenix Tail Feather Core
APPEARANCE:
Play-By:
Percy Hynes-White
Hair: long, dark blond, straight hair
Eyes: light green eyes
Skin Tone: fair
Body Type: tall and slim, not muscular
Distinguishing Marks: glasses,
Style: Most common colors of his t-shirts or hoodies are pink, purple, dark green or light blue. Always wears jean jacket, if it's not on, then it's tied on his waist. Really often wears black hat cap, small golden chain and little bracelet on hand. On hot days he mostly wears black mid-length shorts, but on colder days black sweatpants. Always wears black bag that goes around his curve, always wears black or gray boots. In his bag or in back pockets of shorts/sweatpants always are drum sticks.
​
PERSONALITY
In five words:
Musical, Realistic, Stable, Cautious, Respectful
Positive traits:
Comfort-loving

Sentimental

Minds his own business
Negative traits:
Pet peeves:
Fears:
Interests or Hobbies, or Skills:
Playing drums, guitar, bass guitar (most passionated about drums)

​

Not asking for help
Plans for Future: Parker wants to become a well-known musician
Patronus: Horse
Boggart: Acromantula
Amorentia: Wood, cinnamon, cheeseburgers, mint
His specific smell: sweat (only after playing drums), but usually mint

FAVORITES​
| | | | | | | |
| --- | --- | --- | --- | --- | --- | --- |
| Food​ | Colour​ | Animal​ | Holiday​ | Season​ | Movie Genre​ | Music Genre​ |
| | | | | | | |

FAMILY TREE
​
Name:

Abigail Reed
Age: 35 years
Relation: Mother
Blood Status: Muggle
Marital Status: Married to Anthony John Reed
Occupation: Lawyer

Name:

Anthony John Reed
Age: 38
Relation: Father
Blood Status: Muggle
Marital Status: Married to Abigail Reed
Occupation: Civil Engineer
Last edited: