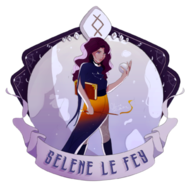 Twin, Lost, Seer in training.
Messages

1,014
OOC First Name

Mia
Blood Status

Unknown
Relationship Status

Single
Wand

Bloodwood 15 1/4" Essence of Phoenix Ash
Age

17 (31/12/2035)
31st December 2052 started much like any other Tuesday morning. the sun was shining like it sometimes did in the summer in New Zealand. Selene had woken, from the all too familiar burning house nightmare to sunlight streaming though her curtains of course how a day starts off is not necessarily how it pans out. today was new years eve after all. by this evening everyone would be celebrating the end of the year and the start of the new one. Selene was spending the day celebrating a change in year but a different year. you see, today was her birthday, not just any birthday, her seventeenth birthday. she got up and reached for her wand. she wasn't particularly good with magic but she was going to make the most of using it today, the added bonus to being the older twin, and to their specific times of birth meant that today would be the one day she was allowed to use magic and Helia wasn't.

a few hours later she entered the park a picnic basket hovering precariously beside her. and her mum beside her also carrying a basket. it was a shame Helia had decided not to join the party as she was too busy getting ready for her birthday tomorrow but she hoped that her friends and family would come and celebrate with her. they found a spot in the shade of a pōhutukawa tree and set out the blanket under the red blossom. she then started to unpack the basket glancing up every few seconds in the hopes that some friend would be walking towards them.