Name:
</SIZE>

Mason - Stone Worker [origin: French]
Anthony - Worthy of Praise [origin: Greek]
Talarico- Noble Power [origin: Italian]​

<i>
</i>
Birthday: August 19, 1996 - Mason was born at 2:50PM
Age: 47
Place of Birth: Florence, Italy
Current Location: New Zealand
Ethnicity: 3/4 Italian and 1/4 Greek
Languages Spoken: English, Italian
Blood Status: Mixed blood
<SIZE size="150">
Family:
Mother: Gianna Ventura
PB: Linda Fiorentino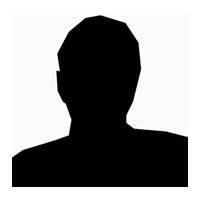 Profession: Retired Archaeologist
Blood: Mixed Blood
Born: 1970
Father: Frank Talarico Sr.
PB: Robert De Niro

Profession: Head Curse Breaker
Blood: Half Blood
Born: 1960
Siblings: 2 brothers
Frank Talarico Jr.
PB: Bobby Canavale

Profession: Improper Use of Magic Employee
Blood: Mixed Blood
Born: 1993
Status: Married to
Lianna Talarico
since 2018; 2 children:
Abraham (b.2019)
and
Genevieve (b. 2021)
Gino Talarico
PB:Justin Baldoni
Profession: Wizarding Examination Authority staff
Born: 2000
Status: Married to
Marissa Misonni
since 2032; 1 child: Amber (b. 2038)
Other notable family members:
Grandpa Ventura
Mason admires his grandfather immensely for his work ethic and his experiences. Before retiring, his grandfather was an Auror. The children would visit their grandparents in Greece every summer, joining up with other family members for grand reunions every year. Once Mason was of age to be accepted at a wizarding school, he was sent to Greece to reside in his grandparents home along with his other cousins so that he could be taught by his grandmother and grandfather. 'Gramps' was a tough teacher, dishing out detentions, which were usually manual labor related, easily. Due to his auror background, he had extensive knowledge of many subject areas. He also showed his nephews and niece manual skills such as hunting, tracking and planting. Although tough on them, Grandpa Ventura loved each of his grandchildren and he maintains a good relationship with each one. Mason speaks to his grandfather via owl at least once every few weeks.
Carson Ventura
Carson Ventura (b.1994- d.2023) was a wild child even when he was young. He was older than Mason by two years, which at first didn't matter to the young bunch growing up. Once he became a bit older, Carson began to stray a bit from the family, having difficulties with following his grandfather's regimens. Mason continued to admire his cousin though he didn't understand why he didn't follow 'Gramps' rules. After graduating and coming of age, Carson informed his family that he was moving to France to take a job. The family heard from him sporadically at that point. When last the family heard from him, Carson stated that things were going well. Several days later, the family received an owl stating that Carson had been killed by dark wizards. It was this event that made Mason decide that he wanted to be an Auror.
Relationships:
ex-wife Desiree Perreault
Married from 2016 to 2019; no children
The pair met while Mason was on vacation with his cousin, Joey, and brother, Frank. Desiree worked as a concierge in the wizarding hotel where the young men stayed. Mason ended up spending more time talking to the woman than he did with his family, and after he had returned home, the two sent owls to each other on a weekly basis. They dated for 6 months before Mason proposed to her. She quickly agreed and moved to Italy where Mason was living at the time. After they got married, Mason and Desiree realized that their love was young and wild and quickly fizzled out. The pair argued almost as much as they laughed together. Finally, Desiree tearfully announced that she couldn't do it anymore and she moved back to France.
long-time girlfriend Marina Megalos
Dated from 2022 to 2029; no children
Marina was a friend of one of Frank Jr's ex-girlfriends. She and Mason quickly began dating and enjoyed each other's company immensely. It wasn't until their friends began marrying that any problems developed in their relationship. Mason was comfortable with where the relationship was at while Marina was pushing for them to become engaged. She couldn't understand why he didn't want to marry her and eventually grew tired of waiting. Shortly after breaking up with him, Marina married a friend of the couples.
Girlfriend Emma Brooks
- Dated September 2032 to September 2035; no children
Emma broke up with him after he refused to marry her. Mason had always suspected that she was cheating on him and found out that he was right when they broke up.
Fiance Sara Moon
- Dating August 2041 to present
Although colleagues for much longer, Mason first took note of Sara during an amusing elevator ride. It wasn't until some months later when she was injured on the job that their relationship morphed from being solely that of supervisor/employee, and it wasn't until Sara revealed her feelings for him that anything developed between them. In 2043, the couple moved in to a house together, taking the next step in their relationship. In 2045, when Sara turned 30, Mason proposed.
School:
Mason was homeschooled by his maternal grandfather,a former auror, and his maternal grandmother, as were both of his brothers and all of his maternal cousins. Their grandfather was a strict professor, leaving the students little time for anything other than study. The children sat their OWLs and NEWTs at a Greek wizarding school.