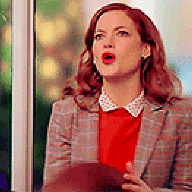 hates secrets 👑 writer & guardian; soul searching
3rd March 2049
2:34 am
Slytherin Common Room
I decided it best to write this while I have some time to myself in the common room. Hopefully, with any luck, I will be uninterrupted and able to recall my dream that is still floating around my mind. Professor Chamberlin asked us to make a dream journal, so here it is. Maybe it is possible to see the future from your dreams, and they can't always be remembered then I need to write them down.
Last night I had two dreams. The first, I was in Brightstone. I assume it must have been during vacation between the years, although Mervyn and I seemed to be in our twenties and definitely not in our school robes anymore. I think we must have been passing the apothecary, which in time turned into a sweet shop, all his favourites in the tiny jars in the window. We were just talking, when something caught fire inside the shop. Mervyn and I entered to see the ash of dozens upon dozens of books burning around us, certainly not what we expected as we entered. I tried to pick up some of the books before they burnt out, but they just turned to dust in my hand.
The second was a little more unusual. It started with Professor Pendleton showing us a clear way through the forbidden forest, apparently he had something interesting to show us. When I say us, I mean the seekers of each house. Only we were able to see something and if any of the other students were to try and cast their eyes upon it, they'd think we were insane. When we reached an open clearing, Professor Pendleton somehow transformed into a centaur, his hind legs growing out of his back, quietly becoming a creature of the environment around us. Before any of us could say anything, October had mounted him like a pony and Professor Pendleton rode off between the trees, leaving Syrus, April and I to fend off whatever animal he'd intended to show us in the first place. Of course April and Syrus were too busy in an argument over who was the better seeker to see the dragon that was approaching us, and I woke up just before I was eaten. Not sure what that means.
Last edited: