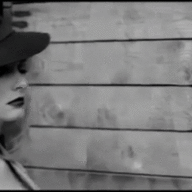 Manipulative, Fake, Determined
Messages

45
OOC First Name

Sam
Blood Status

Half Blood
Relationship Status

Too Young to Care
Table of Contents:
Page 1 The Basics, Appearance, Style
Page 2 Personality, Favourites, Emotions, Impressions, Goals, Beliefs
Page 3 Family, Home Life, Education
Page 4: Character Video, Social Media, Scrapbook
​
Full Name:
Kita Spencer
Pronunciation:
Ka-IT-Ah
Nicknames:
Kit, K
Name Meaning:
Kita​
Kita is of Japanese origin that means North. Her parents named all her siblings after the directions.
Prosper​
Prosper is of Latin origin, and the meaning of Prosper is "fortunate." This name comes from one of her father's favourite books "The Thief Lord" Kita's twin sister has a middle name of the other main character from this novel.
Spencer​
Spencer is a family name. It is of British origin, that means "steward" or "administrator"
Gender:
Girl
Sex
Female
Sexual Orientation:
Pansexual
Blood Status:
Half Blood
Hometown:
Auckland New Zealand
Birthdate:
July 22
Time of Birth:
11:53pm
Zodiac Sign:
Cancer
Zodiac Description:
Deeply intuitive and sentimental, Cancer can be one of the most challenging zodiac signs to get to know. They are very emotional and sensitive, and care deeply about matters of the family and their home. Cancer is sympathetic and attached to people they keep close. Those born with their Sun in Cancer are very loyal and able to empathize with other people's pain and suffering.
Element:
Water
Element Description:
Water signs are intuitive and sensitive, and they feel more intensely than the rest. They are emotional and nurturing, and like a river, they run deep. How things feel is what matters to these folks, and they base their actions on sense, rather than on logic or intellect. Water is also about compassion and understanding, since the receptive talents of these individuals are remarkably high. Water sign people can take in the feelings of others, process them, and put forth a plan or solution that will be conscientious to all.
Ethnicity:
Caucasian
Preferred Hand:
Right
Facial Type:
Oval
Eye Color:
Brown
Natural Hair Color:
Blonde
Hair Style:
Long, past shoulders
Height:
Average
Birthmarks/Scars:
None
Other Distinguishing Features:
She often wears her hair longer than her sisters, most commonly in a ponytail out of her face or a braid on the side of her face.
Health:
Average
Energy:
Average
Memory:
Better than Average. Her ability to hold a grunge often increases her ability to remember the smaller things in life.
Senses:
Average
Allergies:
None
Medications:
None
Phobias:
Being Forgotten, Frogs
Coordination:
Well balanced. Has issues playing sports or doing gymnastics.
Habits and Mannerisms:
Kita often forces what she thinks is a natural smile on her face to be more well liked by her professors and fellow students. She hides her emotions well, but sometimes they do show on her face.
Played By:
Dakota Blue Richards (2013)

Overall Style:
Kita is well dressed. She puts a lot of effort into the impressions she masks. Her hair is almost always neatly tied into a braid or ponytail, only down for special occasions. She enjoys wearing more 'professional clothing' whether it be nice dresses or dress pants and a nice shirt. She does not often 'bum' around in comfortable clothes (what would people think!}
Grooming:
Kita is well groomed. She does not like to be dirty (which makes Herbology a difficult class for her). She enjoys being neat and clean.
Wardrobe:
Kita enjoys wearing more respectful and professional clothing. Sometimes it looks like she is going to a job interview. She enjoys nice yet casual long dresses or skirts. Her shirts are normally button down or a little more on the fancy side. She does not wear sweatpants or athletic wear.
Tattoos:
None (And Never Will)
*All Quotes are taken from Enders Game Series written by Orson Scott Card @Copyright 1985
*Name meanings taken from babynames.com @Copyright Moss Industries LLC 2020
*All Zodiac Information taken from Astrology-Zodiac-Signs.com @Copyright 2019
Last edited: