🦅 cautious; hm intern; welsh; ravenclaw at heart 🦅

JUNIPER ANTOINETTE STEELE
"Let go of who you think you need to be, and just be who you are."​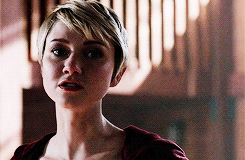 ​
FULL NAME
Juniper Antoinette Steele
DATE OF BIRTH
November 12th 2037
CURRENT AGE
Twelve
BLOOD STATUS
Mixed Blood​

NATIONALITY
Welsh
CURRENT RESIDENCE
New Zealand
SCHOOL
Hogwarts New Zealand
HOUSE
Ravenclaw Slytherin​

MOTHER
Madison Steele
FATHER
Bowen Morgan
SIBLINGS
3 half siblings
TITLES
HM Intern​

OCCUPATION
Student
DREAM JOB
Unknown
MARITAL STATUS
Single
CHILDREN
None​

Thank you Daphne for letting me use your coding!!
THE BASICS:
NAME: Juniper Antoinette Steele
NAME MEANING:
Juniper - The given name Juniper is either in reference to the English common name for the juniper tree or berry, or in reference to a derivation of the Welsh name Guinevere.
Antoinette - Antoinette is a French given name, the feminine form of Antoine (from Latin Antonius), meaning beyond praise or highly praiseworthy.
Steele - English and Scottish: from Middle English stele 'steel', hence a nickname for someone considered as hard and durable as steel, or metonymic occupational name for a foundry worker.
HOMETOWN: Born in Cynghordy, Wales
CURRENT RESIDENCE: Hogwarts New Zealand
NICKNAME/ALIAS: Juno
AGE: 12
BIRTHDAY: 12th November 2037
NATIONALITY: Both Juno's parents were born in Wales, and Juno lived there for a few years. Since her parents split when she was three, she has travelled between many family members, and lived in multiple countries including; Scotland, Portugal and Australia until moving to New Zealand.
BLOOD STATUS: Mixed Blood
SEXUALITY: Unknown. Juno is too young to have figured this out yet.
RELATIONSHIP STATUS: Too young to care
ZODIAC SIGN: Scorpio-born are passionate and assertive people. They are determined and decisive, and will research until they find out the truth. Scorpio is a great leader, always aware of the situation and also features prominently in resourcefulness.
ELEMENT: Scorpio is a Water sign and lives to experience and express emotions. Although emotions are very important for Scorpio, they manifest them differently than other water signs. In any case, you can be sure that the Scorpio will keep your secrets, whatever they may be.
PLANET: Pluto is the planet of transformation and regeneration, and also the ruler of this zodiac sign. Scorpios are known by their calm and cool behavior, and by their mysterious appearance. People often say that Scorpio-born are fierce, probably because they understand very well the rules of the universe. Some Scorpio-born can look older than they actually are. They are excellent leaders because they are very dedicated to what they do. Scorpios hate dishonesty and they can be very jealous and suspicious, so they need to learn how to adapt more easily to different human behaviors. Scorpios are brave and therefore they have a lot of friends.
EDUCATION: Hogwarts New Zealand
HOGWARTS HOUSE: Slytherin
HOGWARTS YEAR: First Year
OCCUPATION: Student
FAVORITE CLASS: Astronomy
LEAST FAVORITE CLASS: TBC
CLUBS AND ACTIVITIES: Hogwarts Monthly (Intern), Student Defence Association (Both since first year)
WAND : Straight 12 Inch Flexible Hawthorn Wand with Essence of Belladonna Core
Wood: An enigma of a wand wood, Hawthorn both heals and has a propensity for the darkest of arts: ultimately, the Hawthorn wand chooses any wizard that suits it - there may be no rhyme or reason.
Core: As a wand core, essence of belladonna is useful in Potions and Herbology work. The poisonous nature of this substance makes the wand more suspicious than most wands are of the wand caster. For this reason, wands with this core take a long time to bond with the wand caster.
-insert Aesthetic-
APPEARANCE:
PLAY BY: Valorie Curry
HAIR: Short blonde hair. Thinks it suits her better than long hair.
EYES: Blue
BUILD : Juno is of an average height and build for her age.
STYLE:
Juno often just wears simple clothes, including vest tops, jeans and hoodies. When she's at school she tries to wear her uniform only when she absolutely has to because she doesn't want to show that she's from Slytherin, She will also attempt to wear robes from other houses to hide this.
OTHER DISTINGUISHING FEATURES:
None yet
A LITTLE DEEPER:
PERSONALITY:
After Juno's parents divorced, it was clear that Juno was neither of their priorities, and as a result she was passed around from uncles, aunts and grandparents for a few months at a time, until they couldn't take her anymore. As a result she's never felt like she has a proper home, nor does she feel like she can really trust people not to leave her. She has been in more schools than she cares to remember, which means that she's afraid of making new friends in case she has to leave them, and then they'll both get disappointed and hurt in the process. Juno is very cautious about who she speaks to, and what she says, because she doesn't want to lead anyone down a path she can't put all of her efforts into. Once she has befriend someone however she is very loyal. Juno is also very resourceful, having taught herself a number of things growing up, and she likes to read as it gives her more knowledge about the real world.

STRENGTHS:
Resourceful
Observant
Smart
Honorable
Experimental


WEAKNESSES:
Cautious
Selfish
Resentful
Sarcastic
Defensive

HISTORY: TBC
LIKES: TBC
DISLIKES: TBC
GOALS: TBC
FEARS: TBC
STRENGTHS: TBC
WEAKNESSES: TBC
MIRROR OF ERISED : Unknown
BOGGART: Unknown
PATRONUS: Unknown
AMORTENTIA: Unknown
AESTHETIC: x