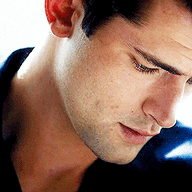 Growing old is an awfully big adventure
Messages

913
OOC First Name

Brad
Blood Status

Half Blood
Relationship Status

Widow
Sexual Orientation

Homosexual
Wand

10'' Rosewood with Unicorn tear core
Age

12/2014 (39)
James Wyatt Killian
Keep love in your heart. A life without it is like a sunless garden when the flowers are dead.;
- - - - - - - - - - - - - - - - - - - -
​
Full Name

James Wyatt Killian


Nickname

Jamie, Spiderman


Birth Date

December 1, 2014


Blood Status

Half- Blood.


Relationship Status

Desperately Looking,


Sexual orientation

Homosexual


Hometown

Tokyo, Japan


Current Location

Nice, France


Current Occupation

Ministry Official, Small Business Owner

</SIZE></FONT>



A painter paints the appearance of things, not their objective correctness, in fact he creates new appearances of things.;




- - - - - - - - - - - - - - - - - - - -

​

<SIZE size="50">


Eyes

Blue


Hair

Black or Brunett depending on the light that his hair catches


Hair Style

Short, Messy, Bookish, curly


Height

5 foot 8 inches


Weight

175 pounds


Build/Body type

Slender, Athletic


Piercing

Left earlobe, Right earlobe


Tattoos

None as of yet


Scars / Distinguisable Marks

N /A


Playby

Sean O'Pry





Fashion fades, only style remains the same;




- - - - - - - - - - - - - - - - - - - -

​



Favorite clothes store

Hugo Boss


Favorite clothing colors

White, Baby Blue, Green, Silver, Black


Favorite shoe store

Nike, Adidas, Hugo Boss


Favorite shoe color

Black, White


Jewelry

Diamond studded earrings in each ear; a ring with school crest


Cologne

Light Blue by Dolce and Gabanna


Overall feel

James overall style is a cross between a high fashion business type with the comfort and flexibility of the common preppy look.





Personality is only ripe when a man has made the truth his own;

​

- - - - - - - - - - - - - - - - - - - -

​

<i></i>


Five words

Smart, Artistic, Shy, Friendly, Loyal


Best quality

James is a kindhearted individual who is extremely loyal to his friends


Worst quality:

James is dangerously shy and naive that it is easy for people to get the better of him


Biggest fear

He has an odd fear of the dark and small enclosures


Deepest secret

He is gay


Short term goals

Currently he is just trying to get through school without incident and in one piece which thus far he has been a huge success


Long term goals

After graduating he is hoping to travel the world and study every possible animal and plant he can and when he is done with that he hopes to become a Potion Master or Dragon Tamer


Likes

Studying plants and animals, Reading, ice cream, Dancing, and Drawing


Dislikes

Bullying, intolerance, Hate, and overall any injustices


Overall Personality

James grew up in a strict background where educations was top priority and so he takes to learning with a great passion as he once dreamed of being a world renown wizard. However over the years he has grown into himself slightly and though he still studies extremely hard he no longer has a desire to becoming a more powerful wizard but has decided to take a less ambitious stance choosing to better the world through his knowledge of plants and animals. He is extremely shy upon first meeting especially around those he find attractive often times causing him to stutter and stumble over his words. However once the ice is broken and a common connection is made he is rather pleasant and friendly with a slight sarcastic approach on the world choosing to hide the fact that he is smart from others with a disinterested feel when education is brought up. He will avoid conflict unless a friend is involved and then he becomes oddly courageous and brave as he moves and acts like a shield for the ones he cares about versus the sword. This is seen when he uses his wand in a duel as he prefers defensive magics and counters with non lethal spells.





The true secret of happiness lies in taking a genuine interest in all the details of daily life;




- - - - - - - - - - - - - - - - - - - -

​

<FONT font="georgia">


Hobbies

Reading, Drawing, Running


Favorite Band

Adele, Paramore, La Roux


Favorite Song

One and Only by Adele


Favorite Book

Anything having to do with Romance


Favorite Magazine

GQ, Vogue, OUT


Favorite Food

Salad, assorted fruit


Favorite Drink:

Water, Pumpkin Juice


Favorite Movie genre

Romance, Adventure, Suspense, Comedy





Education is simply the soul of a society as it passes from one generation to another;




- - - - - - - - - - - - - - - - - - - -

​



Name of school

Beauxbaton Academy


Name of House

Former Gryffindor


Current Year

Fourth


Wand

11" White Mahogany with Unicorn tear core


Favorite Class

Herbology, Transfiguration, CoMC, Potion


Worst Class

D.A.D.A , HoM, Flying, Astronomy


Owl Grades

N/A


Newt Grades

N/A


Skills

N/A


Spoken languages

English, Japanese, French


Extra curriculars

N/A


Special awards

N/A





Change is the law of life. And those who look only to the past or present are certain to miss the future;




- - - - - - - - - - - - - - - - - - - -

​



History Jamie was born into a loving family to a pair of wonderful magical parents who would have loved him with every fiber of their soul but do to a tragic death at the hands of some Dark wizards the young James Killian was left an orphan. The Japanese government took the boy in and enrolled him in a special program which took in orphans and raised them with a strong moral background in hopes to making the perfect citizens. The program worked hand in hand with the religious sector of Tokyo which was lead by a Buddist priest much to the same effect as a catholic school ran by a nun. However James was different in many different ways then the rest of his class mates which would effect him deeply as he grew into a more mature individual.

The first of his differences appeared when he and the rest of his class took notice of his fair skin blonde hair and bright blue eyes all of which none of the rest of his classmates had due to the fact that James was not a natural born Japanese child. He was born to a Russian Father and A French mother who had relocated to Japan on research for the French Ministry of Magic. They where disguised as two military personnel who lived in a small base near Tokyo as they where helping the Japanese search for a major drug boss that had strong connection between each country. Jamie was ridiculed for his looks and called awful names such as Demon since he looked so much different from everyone else. This got him the attention of the schools head master who took pity on the child and understood who the boy must have felt. Jamie looked up to the master as a child would look up to a grandfather given the age difference and the head master cared deeply for the boy going as far as training the boy in self defense though the aim was not for revenge but to become a shield to those who were unable to protect themselves.

As Jamie grew closer to puberty he started to notice the next change that would change his life and that was he was able to do things that where impossible to due such as causing things to float when he grew angry or causing things to fly backwards such as a bully who was going to hit him. this only furthered his classmates name calling but it did stop the bullying but that was now do to fear as it seemed that Jamie was capable of something dark and magical. That was when the school received a letter from Hogwarts requesting that the child be sent to there school to further his training in none other than magic. The head master agreed and was able to keep the incident from drawing much attention that was because the headmaster was in fact a squib. Jamie was shocked at the news and though filled with excitement he found that he was afraid of his own self for doubt and fear was setting in causing him to believe he was a Demon.

However once he reached the fame school he began to relax and was amazed at what all he witnesses and learned even making a few friends along the way however the last difference was about to strike and that was when another letter arrived from the french ministry. It was a letter requesting that the boy be transferred to Beauxbaton as soon as possible since his mother's family was still alive and wished for his safe return. However some information was kept from the James and that was that it was his uncle who would be looking after him but he did not want the child to learn of this quiet yet and and so he never told Jamie the whole truth but that his parents government wished to compensate him for his loss while they where working for the ministry. Tillian Angel was Jamie's Uncle but he was also a skilled healer and Child worker. Now James stays with Tillian at the Angel Estate on breaks though he still does not know the truth.

Year Four

James managed to make it to his fourth year without incident at Beauxbaton however since he was growing into the man he will become he slowly decided to come out of his self and try to meet a few friends. He was successful as he met several individuals such as a famed member of the band called Ares Moon by the nae Leonado Del a Cruz. Another interesting person he met was a kid named Samuel Philips the third who would become his best friend in not time what so ever. Sammy took Jamie under his wing so to speak and over the year he helped lure Jamie out of his shell much to Jamie's dads surprise and delight. However it seemed that with his new found confidence that he could not keep his deepest secret from his peers which was the fact that he was gay. James now outed and being teased as well as bullied which caused him to run into a unique individual named Alexander handler though the outcome of they first meeting is yet to be seen. Also this year Tillian annouced that he would like to officially adopted Jamie much to his surprise and with no other reason to say yes it seemed that Jamie now had a father in his life where he did not have one before.