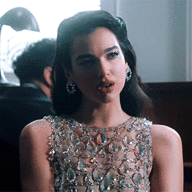 angry; smoke & mirrors; let's cause a lil trouble
Messages

97
OOC First Name

Pheeb
Blood Status

Half Blood
Relationship Status

It's Complicated
Wand

Straight 11 inch Larch wand with Hippogryff Feather
Age

8/2036 (15)
ISLA ROSE ZEPHYR
"A wise witch knows the shadows come from the light."​
​
FULL NAME
Isla Rose Zephyr
DATE OF BIRTH
August 21st 2036
CURRENT AGE
Twelve
BLOOD STATUS
Half Blood​

NATIONALITY
Dutch
CURRENT RESIDENCE
New Zealand
SCHOOL
Hogwarts New Zealand
HOUSE
Hufflepuff​

MOTHER
Kara Zephyr
FATHER
Leon Zephyr
SIBLINGS
Elio Zephyr
TITLES
None​

OCCUPATION
Student
DREAM JOB
Aurologist
MARITAL STATUS
Single
CHILDREN
None​

Thank you Daphne for letting me use your coding!!
THE BASICS:
NAME: Isla Rose Zephyr
NAME MEANING:
Isla - is a feminine given name traditionally of primarily Scottish usage, derived from "Islay", which is the name of an island off the west coast of Scotland.
Rose: Originally a Norman form of a Germanic name, which was composed of the elements hrod "fame" and heid "kind, sort, type". The Normans introduced it to England in the forms Roese and Rohese. From an early date it was associated with the word for the fragrant flower rose
Zephyr: Zephyros is an ancient Greek word for "west wind" and, apropos, it's also the name of the Greek god of the west wind. In Western tradition, the west wind is considered the gentlest or mildest of wind directions
HOMETOWN: Amsterdam, Netherlands
NICKNAME/ALIAS: None
AGE: 12
BIRTHDAY: 21st August 2036
NATIONALITY: Dutch
BLOOD STATUS: Half Blood
SEXUALITY: Unknown
RELATIONSHIP STATUS: Single
ZODIAC SIGN: People born under the sign of Leo are natural born leaders. They are dramatic, creative, self-confident, dominant and extremely difficult to resist, able to achieve anything they want to in any area of life they commit to. There is a specific strength to a Leo and their "king of the jungle" status. Leo often has many friends for they are generous and loyal. Self-confident and attractive, this is a Sun sign capable of uniting different groups of people and leading them as one towards a shared cause, and their healthy sense of humor makes collaboration with other people even easier.
ELEMENT: Leo belongs to the element of Fire, just like Aries and Sagittarius. This makes them warmhearted, in love with life, trying to laugh and have a good time. Able to use their mind to solve even the most difficult problems, they will easily take initiative in resolving various complicated situations.
PLANET: Ruled by the Sun, Leo worships this fiery entity in the sky, quite literally as well as metaphorically. They are in search for self-awareness and in constant growth of ego. Aware of their desires and personality, they can easily ask for everything they need, but could just as easily unconsciously neglect the needs of other people in their chase for personal gain or status. When a Leo representative becomes too fond and attached to their achievements and the way other people see them, they become an easy target, ready to be taken down.
EDUCATION: Hogwarts New Zealand
HOGWARTS HOUSE: Hufflepuff
HOGWARTS YEAR: Second Year
OCCUPATION: Student
FAVORITE CLASS: Divination (Will be)
LEAST FAVORITE CLASS: History of Magic
CLUBS AND ACTIVITIES: None
WAND : Straight 11 inch Larch wand with Hippogryff Feather
Wood: Larch is a durable wand wood that helps realize new talents and always seems to have some unexpected qualities influenced by its owner.
Core: Just like the animal from which it comes, hippogriff feathers being used as a wand core produce wands that are stable and versatile; however, they must be respected by the wand caster or risk having this wand turn against them.
-insert aesthetic-
APPEARANCE:
PLAY BY:
Margaret
Qualley
HAIR: TBC
EYES: TBC
BUILD : TBC
STYLE: TBC
OTHER DISTINGUISHING FEATURES: TBC
A LITTLE DEEPER:
PERSONALITY: TBC

STRENGTHS:
TBC
WEAKNESSES:
TBC

HISTORY: TBC
LIKES: TBC
DISLIKES: TBC
GOALS: TBC
FEARS: TBC
STRENGTHS: TBC
WEAKNESSES: TBC
MIRROR OF ERISED : Unknown
BOGGART: Unknown
PATRONUS: Unknown
AMORTENTIA: Unknown
AESTHETIC:


MOM

FATHER

BROTHER

Kara Zephyr


TBC
Half Blood


Quidditch Player

Leon Zephyr
TBC


Muggle




Doctor

Elio Zephyr
01/2035
Half Blood
Gryffindor