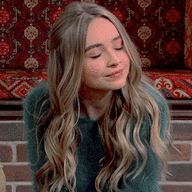 Future Potioneer in Blue 💙🦅
Kara had talked to Daniel and asked if he would meet up with her in the library. Their first semester together at Hogwarts had flown by so quickly and it seemed like there still wasn't enough time to prepare for exams. She entered the library with a push of the door and quietly slipped in. Looking around the semi-busy library for a quiet spot, Kara adjusted her backpack over her shoulder. She spotted an empty table off on it owns surrounding by bookcases.

Quickly making her way to the table before it could be claimed by another student, Kara set her heavy bag down with a thud. She reaching into her bag and pulled out a notebook, a few rolls of parchment paper, writing supplies, and her textbooks. Nearly half of the table was already covered. Kara looked around to see if she could spot Daniel coming into the library, she was tucked away and didn't think about how hard it was to see from the door.