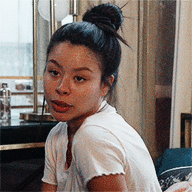 seventh year | hm editor 📓 | 'essie' 🤍
Messages

746
OOC First Name

Kaye
Blood Status

Half Blood
Relationship Status

It's Complicated
Sexual Orientation

Heterosexual
Wand

Curly 10 Inch Flexible Laurel Wand with Unicorn Hair Core
Age

14/05/2040
HOGWARTS MONTHLY: Y41 SEMESTER 2 ISSUE
​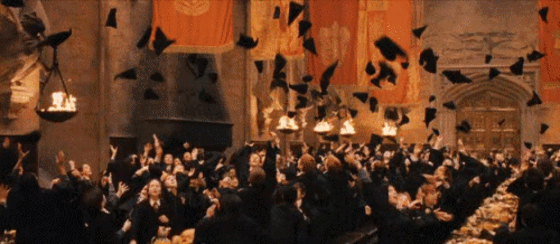 Another Semester Done and Dusted!
​
By: Estella Fuentes​
With another semester wrapped up, we bring you another issue to hopefully distract you from your exam stress. It has been a tough semester, but many good things have happened too. We welcomed Professor Gabrielle Moncriffe who is now teaching the lower years History of Magic. We also welcomed a new temporary Transfiguration professor, Professor Charlie Abberline. Please don't hesitate to say hello to them if you ever walk past! I have heard they are both very friendly.

There were a few events this year too, including annual events such as the Dueling Tournament, and a new event that the Hufflepuff prefects brought to life. And don't forget about the clubs and all of the amazing activities they get up to during the semester! I hope you enjoy this semester's issue as we bring to you a recount of these fun and exciting events, and more!​
The Valentine's Dance: A Night of Love and Roses​

Quidditch Recap​

By: Nikko Blackwood​


The Valentine's Dance was quite a good experience this year for those that were looking for a distraction from classes and studying. It partakes during the evening of Valentine's Day in the Great Hall and is always decorated with the utmost detail, creating a romantic mood for those that wished to spend the night with their significant other.


It is a night to dress up, and there are always people that stand out. It is important to mention them as hopefully they will convince you to dress up too. A name to mention is Natalia Novak. Her pretty pink and red dress blended in well with the night, especially with the red roses. Another outfit to mention is Finn Madison's. The dark red, silky smooth suit made him look quite attractive and classy, and I was sure all of the boys and girls were swooning over him.


If you're ever wanting to look the best like the two mentioned above, I would advise to steer away from sneakers or t-shirts, and maybe add a bit more colour to your outfits too? You can still be comfortable whilst also looking your best!


Overall, the Valentine's Dance was a good night and it turned out no one embarrassingly stuck their face into the chocolate fountain, which was really a relief. Hopefully next year we will see a lot more people willing to dress up and look their best.

As the quidditch season comes to a close, it is clear that it has been a "blink and you'll miss it" kind of season. Quidditch is never boring around here and this season proves just that. So in case you did close your eyes for even a second, let's go over it now. The semester started off strong with a match between Ravenclaw and Gryffindor after both teams lost their first match of the year. The game started off quick as Louis Alcott, one of the Gryffindor chasers, grabbed possession of the quaffle. But before he could even make it to the Ravenclaw hoops to attempt a goal, Flynn North caught the snitch. It felt like only a matter of seconds between the whistle and when the sixth year managed to pull the snitch out of thin air. But it did secure the win for Gryffindor.


The next game of the season was for the Quidditch Cup. It came down to Slytherin versus Hufflepuff. Both strong teams, eager to win. Both teams were into the air quickly but it was Renata Stepanova who grabbed possession of the quaffle for Hufflepuff. But Slytherin was quick to fire back and beater, Celia Vuong, hit a bludger right for the chaser. Next it was Hufflepuff's turn for revenge as both Rene Tofilau and Co-Captian Tilly Drage managed to land hits on the Slytherin team, including their seeker Ivelisse Burleigh. Despite the earlier bludger hit Stepanova scored the first points of the game and the quaffle was quickly picked up by Slytherin's own Indira Khatri. Burleigh suffered another bludger hit by Drage, Then it was Voung who struck again and for the first time hit the other Hufflepuff Co-Captain and seeker Lucas Fletcher. In the end the bludger hits hardly seemed to phase Burleigh as she caught the snitch, earning Slythein the quidditch cup once more.


But that wasn't the end for the Slytherin team. The newly crowned victors were set to face off against the international Beauxbatons team who defeated the Americans earlier this year. Slytherin unsurprisingly managed to get their hands on the quaffle first and land the first bludger hit within the first few minutes of the game, by India Khatri and Celia Vuong respectively. Khatri missed the first shot and was blocked at the goals by Beauxbaton's keeper Xenia Nikolaidou. The French captain and chaser, Florence Bellerose, grabbed hold of the quaffle next even after getting hit by the earlier bludger. But as quickly as the game began it was over as Ivelisse Burleigh caught the snitch once again. It was a short but fierce game by both teams but Slytherin reigns supreme once more with their third and final win of the season.


With games so quick and decisive this season it makes you wonder how it will affects next years line ups and if it will affect any of the team's strategies, and if the seekers can keep up

Club Events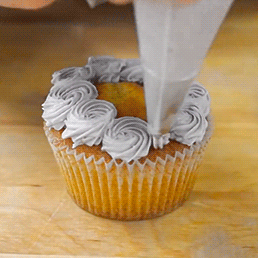 By: Charlie Helkovaara​


If you're a Hufflepuff, you've no doubt heard of the Bake-Off that went down this semester. As for the rest of you, well, I hope you had a badger buddy that wanted to drag you along to the event. Those who haven't heard, the Hufflepuff Prefects (Seventh Year Linden Cullen, Sixth years Rosemarie Chatwin, Ana Sofia Burleigh, and Estella Fuentes, and Fifth year Jordan Harris) put together and hosted a Hufflepuff Bake off in the kitchens, with the fun twist of making it into a scavenger hunt. If you'd gone, you'd have seen Quidditch players like Jordan Harris and Ares Kuya-Tine, or musicians like Eugene Nestor and Niamh Eriksen, or even the couple no one was surprised finally got together, keeper Linden Cullen and the Craft King himself, Casper Beckett. Even this year's transfer, Renata Stepanova made an appearance. While we still aren't sure who won, we are sure that the Hufflepuffs know how to throw a fun party.

Or maybe you've heard of a different event altogether and made an appearance at the Art Gallery held by the Arts Club. Speaking of the Craft King and his Keeper, Casper must have used his big blue eyes and cute flippy hair to enlist the help of Linden, who hand built all the stalls for the Gallery. Held out in the courtyard, the club really went all out. With food and drinks provided for snacking, you could wander the stalls, stop to listen to some of the club musicians play, or seen the musically inspired painting that Niamh Eriksen made. There were even a few bakers that brought some yummy treats, including Renata Stepanova. Though, perhaps in honor of his last year, no one went more over the top than the King of Crafts himself, who put together dozens of paintings and made sure there were no empty stalls at his Gallery. (And for anyone as sharp eyed as this reporter, you would have seen another half dozen he had hidden away in case others didn't come.) If you caught yourself staring at some gorgeous fantasy-style landscape, that would have been one of Caspers pieces. Which makes sense, as my sources have told me that he's a Professional artist already selling commissions of his work even here from school. (Is he actually the Keeper or is animal-loving Cullen just a gold digger? He has a long history of being seen smooching on Quidditch players, from captains Lucas Fletcher or Lysander Summers to Finn Madison)


The Hufflepuffs had a great semester of fun events and creative projects, involving the rest of the school and reminding us how to have a good time. Thank you to all the students who worked so hard and dedicated their time to making this semester brighter. And who knows, maybe next year the other houses might step up their game and show us how they like to party, too.


Op-Ed: Why we shouldn't completely dismiss the idea of a Triwizard Tournament​

By: Celia Vuong​

Y41 Dueling Tournament​

By: Rhys Garner​



Every year, Hogwarts plays an "international" Quidditch match. And every year, that match takes place in New Zealand.

It's a glaring blind spot that makes one wonder whether these matches really deserve their "international" label. In fact, this trend is emblematic of a bigger problem at Hogwarts: The school does very little to expose its students to other cultures.

That might seem like a strange claim to make about a school that has an international staff and accepts students from around the world, but if think about it, Hogwarts does not provide many opportunities for students to learn about other magical societies. There is a foreign exchange program, but it's not very popular and studying abroad can hurt your standing in certain extracurriculars. (Good luck getting your spot on the Quidditch team back after spending a year in France). The History of Magic classes organize occasional field trips abroad, but those center around learning about ancient cultures, not contemporary ones. Plus, not everyone takes History of Magic. Even the "international" Quidditch match doesn't provide much opportunity for interaction. As someone who has played in two of them, I can tell you that there is no time to actually talk to the students on the other team.

Former Minister for Magic candidate James Cade was ridiculed for wanting to bring back the Triwizard Tournament. While that particular event has a checkered past, his broader point remains true. Hogwarts needs to do more to promote international magical cooperation. Globalization has continued to accelerate, and New Zealand, along with many other countries, is becoming increasingly multicultural. There's been a lot of debate about whether Hogwarts does enough to expose students to muggle culture, but you can go through life without coming across another muggle. You cannot go through life without coming across a wizard with a different background than yours.

There are several steps Hogwarts can take address this issue. First, it can diversify its History of Magic curriculum so that classes don't just focus on British wizarding history and Greek myths. At the very least, we should be learning about indigenous wizards in New Zealand. Hogwarts could also host short-term exchange trips over the breaks. For example, the school could take a small group of incoming sixth and seventh years to Japan over the winter break for two weeks and then Brazil over the summer break. They could be paired with local students at Mahoutokoro and Castelobruxo. Finally, maybe it is time to bring back a version of the Triwizard Tournament. Obviously, it should not involve dangerous magical challenges, and more than three students should be allowed to participate. But a long-term, inter-school competition would allow Hogwarts students to learn more about their peers in other countries.


Many would say that a highlight of Hogwart's second semester is the annual Duelling Tournament, and this year certainly lived up to the hype. This year we saw 29 students taking part across three rounds of duelling and, once again, the majority of participants were Gryffindor's and Slytherin's, with 10 lions and 12 snakes signing themselves up. Which then left only 3 Ravenclaw's and 4 Hufflepuff's opting to take part.


The first round saw some pretty interesting match-ups. Most notably being in the seventh year division when it was Head Boy Lucas Fletcher facing off against reining champ and Head Girl Leia Hume. But it was a quick match, with Leia swiftly defeating her opponent. In other matches, we saw some interesting tactics with sixth-year Harper Alston favouring casting the disillusionment charm on herself to try and throw off her opponent, to great effect.


It was in the second round that saw us crown our Second, Third, Fifth and Seventh Year Champions and with some drama attached as well. The second-year match-up was quite interesting, with Aine Thompson seemingly giving into stage fright before promptly losing her duel. The third-year match-up saw previous winner Jingyi Huang losing his duel and a new champion being crowned. The same could be said in the fifth year division, with Indira Kahtri breaking her two-time winning streak and losing against Elara Chatelain, who had previously won in second year. And with the seventh years, it was once again Leia Hume taking the top spot for the sixth year in a row - currently, the only student to manage such a feat since the tournament's inception.


Round three only saw two duels and both were incredibly hard fought and we could finally name our champions. A big congratulations to the following students on winning their divisions: Ngawaiata Martin, Genevieve Fuentes, Celia Vuong, Elara Chatelain, Harper Alston and Leia Hume. Also a huge thank you to the organizer Flynn North, and to the proctor's Professor Hiro Aoki, Professor Angel Castillo and Professor Lena Williams.

"If you were the new Minister, what's the first law you would pass?"
​
___________________________

​

___________________________

​

___________________________

​

___________________________

​

Rāwhiti Te Rangi



Gryffindor

First Year

"I'd set up a pre-Hogwarts Quidditch league, for kids who wanna play before school, and give every household free brooms!"

​

Aine Thompson

Hufflepuff Second Year

"Where to even begin! I'd probably start by passing a law to make the Statute of Secrecy less severe on Muggleborns so they don't have to hide as much from their families."​

Gola Harlow





Ravenclaw

Third Year





"A rule would be introduced that students can use spells during the holidays if they are in danger and can protect themselves. And then not getting punished for it."

​

Ivelisse Burleigh Slytherin Fourth Year



"Maybe a law that prohibits reporters from sticking with a single subject for too long. I mean weren't, like, the last few questions for your poll thingy election related as well? It gets boring."

​

___________________________

​

___________________________

​

___________________________

​

___________________________

​

Jordan Harris

Hufflepuff Fifth Year

"If I was-? Hm... good question. I'd probably put more sports in school other than Quidditch."​

Brooke Townsend





Slytherin

Sixth Year





"I'd look into the regulation and availability of magical 'prank' items. Some of them are outright dangerous and we should be regulating what young witches and wizards have access to."

​

Stan Beckett



Gryffindor

Seventh Year





"Maybe I would pass a law that changes how the Ministry of Magic classifies magical beings, beasts and spirits. Make it easier for some creatures to live in peace?"

​

Professor Elvera Le Fey

Divination Years 3-4

"Not a specific rule but I would like to see them introduce a way to support students who are struggling during the holidays [...] When I was a student many years ago there was the halfway house we could use if we needed to."​
Top 10 Antipodean Bakery Items

​

Spotlight Interview: Welcoming Professor Moncriffe!​

In celebration of the Great Hufflepuff Bake-Off and in order to make you, dear readers, hungry while reading, I have created this list. Any small town you come across in Australia or New Zealand is likely to have a bakery with a few classics as well as some regional specialties. Of course you will find a huge variety in the major cities as well but never discount the small town bakery. Here's a few recommendations:


Pies - they're everywhere. You're bound to get the standard meat pie anywhere you go (and variants such as steak and cheese, chicken and leek, vegetarian options). Some more upscale bakeries will have more gourmet options - such as seafood pies, especially if you're near the coast. Around my hometown a popular option is a butter chicken pie - nothing beats the westernisation of Indian cuisine and putting it in pastry. It actually tastes really good, I highly recommend it.


Sausage Rolls. Possibly just as ubiquitous as the pies. Minced up sausage meat wrapped in pastry. Depending on the bakery you'll get ones that add in vegetables and more seasonings. Spinach and ricotta is a pretty common vegetarian variant. Easy enough to make at home if you don't mind getting your hands dirty but even easier to pick up from a bakery.
Vanilla slice (AU)/custard slice (NZ) Okay now we're getting into the good stuff. Known as a mille-feuille if you're being classy (and a snot block if you're decidedly not), it's a slab of custard between sheets of flaky pastry. Can be topped with icing sugar or a sickly sweet icing. Sometimes with passionfruit (acceptable) or the custard is flavoured (unacceptable). Delicious yet divisive.


Hedgehog Slice. This one's kind of a bit more regional, you can get it in a lot of places but it seems to mostly be a south-eastern Australian thing. It's a non-baked slice with chocolate, crushed biscuits and condensed milk that tastes a lot better than it sounds. However, if you're travelling around New Zealand you might instead have a…
Lolly Cake. Actually pretty similar except instead of putting cocoa into the mix you put in fruit puffs and typically roll it up in coconut in a log shape instead of putting it into a flat sheet. Personally I think the hedgehog slice is better but don't tell anyone I said that or I might get deported back to Australia (this is why I'm not including pavlova on this list). They're both pretty good though you probably want to have something to drink with them as they can be a bit dry.
Jelly Beans. As you can probably tell slices are a Big Thing down here. There's so many different types such as ginger crunch, peppermint slice, caramel slice, Mars Bar slice, cherry ripe…if you can mix it with biscuit in some manner and flatten it out into a pan you got yourself a winner. Jelly slices are a biscuit base with a condensed milk middle and a (usually red) jelly top. Honestly peppermint is kind of better but jelly is pretty common and probably more well liked.
Friands. You'll probably see these more at cafes than bakeries (but cafes may be even more common especially around Melbourne). It's a bit like a financier I'm told, being made with almond flour but also almost like a mini muffin because they tend to have blueberry or raspberry fillings. It's a mishmash that has become its own thing. That's how we do things down under. The French friand is completely different but the Antipodean one is better in my humble opinion.
Lamingtons. This one I can claim by my birthright as an Australian! It's a butter sponge cake coated in chocolate sauce and coconut. Sometimes it's made with a raspberry jelly sauce coating instead of chocolate sauce (especially in New Zealand - in Australia you'll find them called jelly cakes) and honestly that's still pretty good. Sometimes people fill them with jam and cream but that's overkill - simplicity is best.
Anzac Biscuits. The story goes that these were created to send to soldiers fighting for Australia and New Zealand in World War 1, as they were easily transportable and didn't spoil. Somehow they also manage to taste good. The recipes are actually regulated by muggle governments which pretty much means you know what you're getting, just depends on how well they're mixed and cooked. But to end on a happier note…
Frog Cakes. This is a very specific inclusion but I mostly wanted to include it to put a picture of frog cakes in because they're really cute. They're pretty much only sold in Adelaide, South Australia but…I mean, just look at them. Need I say more?


Margo Fox: Good afternoon Professor. Thank you for meeting with me today. Since you're new to Hogwarts this year I thought this might be a good opportunity for the students to get to know you. Would you like to introduce yourself?


Professor Gabrielle Moncrieffe: Good afternoon Miss Fox. It's my pleasure! Well, my name is Gabrielle Moncrieffe and I teach History of Magic for years one through four. I went to the original Hogwarts longer ago than I'd like to admit and I'm honoured to be here now as a teacher.


Margo: Well we're lucky to have you. So, did you always want to be a professor?


Gabrielle: I can't say it was always the plan, but I didn't really know what I wanted to do. I spent a long time studying and eventually went into tutoring and realized I enjoyed it, so this felt like the next logical step.


Margo: Is there a reason you've gravitated towards teaching History of Magic?


Gabrielle: I've always loved history. There's so many interesting stories out there, from large scale world-shaping events right down to small but meaningful tales of people and places. I know that on the surface it can seem boring, but it's such a broad subject and there's always something new to learn about. I hope I can help spark more of an interest in it.


Margo: It's nice to know you really care about the subject, but is there another subject you might also like to teach, or just particularly like?


Gabrielle: Hmm…I always liked Ancient Runes. Fitting, I know. Not teaching as such, but I'd happily go back and study Transfiguration again. I was never as good at practical work as I was with theory.


Margo: Since you have a good knowledge of history, is there a topic you are excited to teach?


Gabrielle: I really enjoy the third year classes, since there's a lot of world history and getting to travel. The lectures can be pretty full on but it's always exciting to learn about different cultures and their histories and then actually get to see them for yourselves.


Margo: Well I look forward to those lessons next year. Do you have a least favorite topic to teach?


Gabrielle: Some of the topics in the curriculum are perhaps…ah, lacking a little in historical basis? I appreciate the opportunity it gives everyone to think and analyse but perhaps we could use a little more clear evidence. Alchemy is a little out of my wheelhouse but I like talking about the historical side of it, at least.


Margo: Well thank you for speaking with me today. I've really enjoyed getting to know you a bit better and I'm sure all of the readers will too. So only one last question, how are you liking Hogwarts New Zealand so far?


Gabrielle: Oh, thank you for the interview! I'm really enjoying it here. Even if the average age of the professors makes me feel old. It's such a vibrant school and I've been really liking getting to know the students and seeing what a diverse and talented group of young magicians you all are. I think I will learn a lot from the staff and students alike.
By: Branson Archer Aine Thompson​

Aunt Meg​

Fire and Hemlock by Diana Wynne

​


Unfortunately I'm not Branson but as he is very busy preparing for OWLs I'm jumping in for this issue with a personal favourite. I'm talking about Fire and Hemlock by Diana Wynne Jones. Diana Wynne Jones was a British author and academic who wrote mostly fantasy with sci fi and realism elements. She started writing in the late 1960s and was still writing until she passed away in 2011. She was hugely influential to many muggle fantasy authors and built many incredible magical realms that intersected with the ordinary world with works such as Howl's Moving Castle and A Tale of Time City.


Fire and Hemlock is one of those books I can read and re-read and pick up new things from every time. Originally published in 1984, Fire and Hemlock adapts the traditional Scottish Border ballads of Tam Lin and Thomas the Rhymer and interweaves them with the story of Polly Whittaker, a young woman who discovers that her memories have been altered. With the aid of a mysterious photograph and a collection of fairy tales, Polly sets about recovering her lost memories and finding Thomas Lynn, the man to whom they relate.


Perhaps it is complex and referential but that's exactly what I love about it. It's a multi-layered novel that, while descriptive, does not give up its secrets easily. The ending especially can seem a little confusing and sudden but that isn't necessarily a bad thing, as it leaves things a little more open-ended for the reader to interpret as they see fit. The challenge of adapting classic mythology to a modern (for the time) audience is not an easy one, but it is done in a fascinating and I think ultimately successful manner. It dabbles in magical realism - where strange things happen in a way that is inexplicable but still mostly grounded in (muggle) reality.


Fire and Hemlock is also a celebration of literature as a whole. I always think back on Tom's comment to Polly, when she complains that the books he has sent her are childish: "Only thin, weak thinkers despise fairy stories. Each one has a true, strange fact in it, you know, which you can find if you look." Words that ring true, even more so after learning about the magical world. If anything, reading Fire and Hemlock will make you want to expand your own libraries. It's a novel that requires a lot of attention and thought to get through, possibly even requiring a second reading, but it's well worth the effort.
Dear Aunt Meg,
I really like this girl but she really recently broke someone else's heart and it's making me hesitate getting into a relationship with her. She seems to like me too though and I really want to be with her but I can't help but be scared I'll get hurt in the same way. Should I trust her?
- Twice Shy

I can totally see where you're coming from. It's probably going to sound ridiculous and a little blind to say but you should really just talk to her and tell her how you feel. Including the bad parts. Which she probably won't like but if you just dated her and had that feeling lingering overhead it'll end really badly anyway. I do hope that it works out for the best, though. Sure, even if you end up together you might get hurt but it's better than wondering what might have been, right?

Dear Aunt Meg
This feels a bit ridiculous, I won't lie. But I've been having weird feelings I don't understand and I need someone to explain it to me. I have one friend, my roommate. She is smart and beautiful. I have always respected her. For some reason, however, her presence lately has... been giving me odd feelings. It's as if I get heart burn when she is near, and indigestion, though not unpleasant. She is on my mind more now. I find myself wondering how she is, and thinking of her smile. Is this... normal? Perhaps I've come down with something. Shall I go to the nurses? It has not faded as I expected.
- Possibly Ill

Sounds pretty cut and dry to me. You've got yourself a crush. What you do with that knowledge is up to you but I diagnose you with a pretty clear case of feelings. I don't know whether to congratulate you or apologise. Good luck.

Dear Aunt Meg
I have a friend in my dorm. She is cute, she is smart, she is funny, and she is so kind and sweet. But she really underestimates this in herself. I like her and by that I mean I Like Like her. At least I think I do. I have never had a crush on a girl before. And she likes a guy who is far cooler than I am. What do I do? Do I tell her? Do I just try and be a good friend? Do I encourage her with the guy?
- Confused and Questioning

Actually I'll back up to Possibly Ill and answer both of you here because it seems like this is a not-uncommon problem. I think if you're not 100% convinced you should have a think about it over the break when you aren't around them every day. But also to contradict that maybe arrange a time to meet up outside of school once you've had a little bit of distance and see if you feel the same then too? Then if you do, dear Confused and Questioning, you should probably tell her how you feel at least to clear the air, otherwise you'll just be carrying that around and making yourself feel bad. If she is as kind and sweet as you say then even if she doesn't feel the same she'll be understanding - and if she does reciprocate then everybody wins. And if she cares about the popularity side of it more then she's obviously not as great as you think she is. But I guess crushes give you rose-tinted glasses.

Dear Aunt Meg
Could you tell me how to make new friends?
- Socially Awkward

If I knew the answer to that I probably wouldn't be sitting here answering these! The obvious and probably kind of stale advice is to just put yourself out there. Chat to someone you get paired up with in class when the professors are distracted - you can just start talking about what you're having to work on and let the conversation flow. Maybe if you're in a club you can talk to someone about the club and go from there. Or, if you're feeling brave, you could start your own club for one of your own interests. Could be a disaster but if one person shows up that's one person you've got something in common with and that's a success in my book. In my experience it's mostly been serendipity but sometimes you just have to force the universe to align.

Editor's Note​
By: Estella Fuentes​
Yet again we have completed another issue of the Hogwarts Monthly! I would like to sincerely thank everyone who contributed, and everyone who read up to here. For those who are graduating next year, I wish you the best of luck and many great endeavours. For those that will continue to be with us, I can't wait to make some more memories worth making an article about. So, once again, thank you and see you next year!
OOC: I would like to thank Jess and Camilla for helping me get through this. Love you guys <3
Last edited: