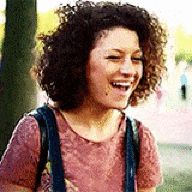 reluctant | fiery and sarcastic
Messages

93
Blood Status

Muggleborn
Relationship Status

Single
Sexual Orientation

Heterosexual
Wand

Straight 18" Sturdy Maple Wand with Phoenix Tail Feather Core
Age

2/2032
Gilly Alena Gillespie,
[IMG='width:349px;']https://vignette2.wikia.nocookie.net/arresteddevelopment/images/7/7f/S4_Maeby_%2803%29.jpg/revision/latest?cb=20130502032639[/IMG]
Born Gilly Alena Gillespie, born in New Zealand.
Attends Hogwarts, slytherin. Third Year.
​
i never knew that everything was falling through that everyone i knew was waiting on a cue other half
​
to turn and run when all I needed was the truth but that's how it's got to be

inseperable
​
it's coming down to nothing more than apathy i'd rather run the other way than stay and see

confidant
​
everyone knows i'm in over my head with eight seconds left in overtime

best friend
​
let's rearrange i wish you were a stranger i could disengage, just say that we agree and then never change

best guy/girlfriend
​
soften a bit until we all just get along but that's disregard, find another friend and you discard

close friends
​
as you lose the argument in a cable car hanging above as the canyon comes between

friends
​
and suddenly i become a part of your past i'm becoming the part that don't last

party friends
​
i'm losing you and its effortless without a sound we lose sight of the ground

drinking friends
​
in the throw around never thought that you wanted to bring it down i won't let it go down till we torch it ourselves

family friend
​
there are certain people you just keep coming back to she is right in front of you

childhood
​
you begin to wonder could you find a better one compared to her now she's in question

same clique
​
and all at once the crowd begins to sing sometimes the hardest thing and the right thing are the same

former friends
​
maybe you want her maybe you need her, maybe you started to compare to someone not there

fake friends
​
and all at once the crowd begins to sing sometimes we'd never know what's wrong without the pain

acquainted
​
looking for the right one you line up the world to find where no questions cross your mind

name basis
​
a valentines day,
in this farewell there's no blood ,there's no alibi 'cause i've drawn regret from the truth of a thousand lies hatrid 'till death


wash away what I've done, i'll face myself to cross out what i've become. erase myself and let go of what i've done

enemies


wake in a sweat again another day's been laid to waste in my disgrace

hardcore hatrid
stuck in my head again feels like i'll never leave this place there's no escape, i'm my own worst enemy

one sided hatrid
i don't know what to take, thought I was focused but I'm scared i'm not prepared

enemies with benefits
for the hundredth time hand grenade pins in every line, throw 'em up and let something shine going out of my ****ing mind

fear
no excuse, find a new place to hang this noose, string me up from atop these roofs knot it tight so i won't get loose

envy
my insides all turned to ash, so slow and blew away as i collapsed, so cold

jealousy
a black wind took them away, from sight and held the darkness over day, that night

dislike by association
and the clouds above move closer looking so dissatisfied but the heartless wind kept blowing, blowing

mutual dislike
somehow a black wind took you away, from sight and held the darkness over day, that night

one-sided dislike
and the clouds above move closer looking so dissatisfied and the ground below grew colder

wanting revenge
so now you're gone, and i was wrong never knew what it was like, to be alone on a nalentine's day

backstabbed
as they put you down inside but the heartless wind kept blowing, blowing

wanting revenge
cause my mind has lost direction, somehow on a valentine's day

wanting revenge
i dreamed I was missing you were so scared but no one would listen cause no one else cared

rivalry
after my dreaming i woke with this fear what am i leaving when I'm done here

friendly rivalry
and don't resent me, and when you're feeling empty keep me in your memory

avoidance
all the hurt inside you've learned to hide so well pretending someone else can come and save me from myself

annoyance
when my time comes forget the wrong that I've done help me leave behind some reasons to be missed

tolerable
are you lost in your lies do you tell yourself I don't realize

indiffrence
​
i wanna wanna wanna get get get what i want don't stop give me give me give me what you got got final
​
cause i can't wait wait wait any more more more more don't even talk about the consequence

current
​
right now you're the only thing that's making any sense to me and i don't give a damn what they say, what they think think

future
​
cause you're the only one who's on my mind i'll never ever let you leave me

mutual crush
​
i'll try to stop time for ever, never wanna hear you say goodbye

one sides crush
​
i feel so untouched and I want you so much that I just can't resist you

in love
​
it's not enough to say that i miss you i feel so untouched right now need you so much somehow

soulmates
​
you can take take take take take time time to live live the way you gotta gotta live your life

fiance/spouse
​
to live live the way you gotta gotta live your life give me give me give me all of you you don't be scared

good past
​
i'll see you through the loneliness of one more more more don't even think about what's right or wrong, wrong or right

bad past
​
hook me up, i want to feel the rain in my hair, where should we go? i don't even care

past - still chemistry
​
i'm tired of my life i feel so in between i'm sick of all my friends

chemistry
​
girls can be so mean i feel like throwing out everything i wear starting over new cause I'm not even there

past crush
​
sometimes i want to get away some place but i don't want to stay too long

future/current/past fling
​
here we are so what you gonna do do i gotta spell it out for you

sexual tension
​
i can see that you got other plans for tonight but I don't really care

**** buddies
​
size me up you know i beat the best tick tock no time to rest

make out buddies
​
come on baby we ain't gonna live forever let me show you all the things that we could do

lust
​
you know you wanna be together and i wanna spend the night with you

one night stand
​
yeah, yeah with you, yeah, yeah come with me tonight we could make the night last forever

forbidden
​
i've seen it all I've got nothing to prove come on baby just make your move

secret
​
lets pretend you're mine we could just pretend, we could just pretend, yeah yeah you got what i like

on and off
​
oh come on just one taste and you'll want more so tell me what your waiting for

flirt
​
cuz you leave me speechless when you talk to me you leave me breathless

fleeting glances
​
the joke,
desperate for changing, starving for truth closer where i started, chasing after you family - specify
i'm standing here until you make me move i'm hanging by a moment here with you

role model
forgetting all i'm lacking completely incomplete, i'll take your invitation, you take all of me

roommate
i'm living for the only thing i know i'm running and not quite sure where to go

bandmate
there's nothing else to lose, nothing left to find, there's nothing in the world

admiration
when you find me in the morning hanging on a warning oh, the joke is on you

one sides respect
you said you were pretending here's to unhappy endings

mutual respect
to make sure yesterday doesn't repeat i took a shortcut home, a left on the street

protective over charctername
i know they won't find me here i found out how to make mama proud

protective over you
my life is for the taking breakdown is awaking me i'm ending all this pain

emotional support
this is my last day should have been my first kiss think to myself will I ever be missed

obsession
i love them so much gonna love them to death tonight, see the world through my eyes

stalker
a strangled smile fell from your face it kills me that i hurt you this way

instant messaging buddies
the worst part is that i didn't even know now there's a million reasons for you to go but if you can find a reason to stay

never met
I've let you down and if you give me a chance believe that i can change i'll keep us together whatever it takes

mixed feelings
i'll do whatever it takes to turn this around i know what's at stake,

other - specify
​
this plotpage was made by brandon or brandon rawr of caution v2.0! he made this by himself. and the lyrics? they go to the amazig bands the fray, linkin park, the veronicas, and lifehouse. and the colors? none other than the amazing color blender. what would we do without you? now for the rules, first off, take the credit off, i will find you and kill you and stuff your dying corpse in your bedroom wall. secondly, i dont like to see just a few relationships. when i make a relations i choose around twenty or so. but thats me. so choose, their is a variety of choices and they are all avaibile. third, icons. get high quality ones off livejournal or caution! i dont like ugly ones and i dont want them to make the plotpage ugly, and make sure they are similiar. not the same icon three times but similiar. now, follow the format below and put it once outside code and onc ein code. it looks prettier like that. make sure you havea good history. i like noce, detailed histories. so follow these rules and i will be happy.
​
---

[/URL]

[/URL]

[/URL]
noah isaac nieves


it's coming down to nothing more than apathy i'd rather run the other way than stay and see

confidant


everyone knows i'm in over my head with eight seconds left in overtime

best friend


sometimes i want to get away some place but i don't want to stay too long

future/current/past fling


here we are so what you gonna do do i gotta spell it out for you

sexual tension


i can see that you got other plans for tonight but I don't really care

**** buddies


size me up you know i beat the best tick tock no time to rest

make out buddies
charcternamehere * 'damn he's sexy'
yourcharcternamehere * 'you bet iam'
​
Code:
[center]three high quality icons here
[COLOR=grey][SIZE=7][FONT=Times][B]full name here[/B][/FONT][/SIZE][/COLOR]
[small][small][FONT=tahoma]relations here.

[B]charcternamehere *[/B] 'history, first person'

[B]yourcharcternamehere *[/B] 'dont post here unless i posted in yours first[/font]
[/center]