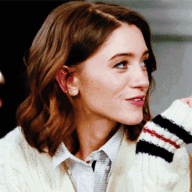 💜Responsible | Burdened | Selfless 💜
Springtime was finally here, and Penelope was glad. While it was still a lot chillier here in New Zealand than she was used to at home, she was happy the sun was shining and she could actually go outside without shivering. She was still wearing a light jacket as she headed to the lake, but at least she could now leave her scarf at the castle. She had gotten pretty used to life at Hogwarts, and she was enjoying herself more and more with each passing day. The lessons were interesting and the people were nice. As much as she hated to admit it to herself, it was also rather nice not to have to worry about Holden misbehaving or her dad being sad. She still sent her dad a letter almost every day, even when he didn't write back, but Penelope had to admit it was easier to do that than deal with his unpredictable moods every day.

Penelope stopped at a nice spot near the lake, overlooking the water. She spread the blanket she had brought with her over the grass before sitting down. She was determined to enjoy the nice weather for a bit. Settling in, Penelope grabbed a book and started to read, glancing over at the water occasionally. She wondered if students ever swam in the lake. She frowned a bit, wondering if anything gross lived in the water. Maybe swimming wasn't a good idea.