Twin • former slytherin & prefect • on internship
</B><i>
</i>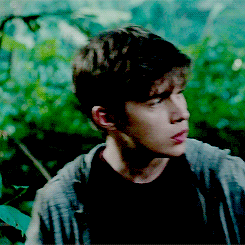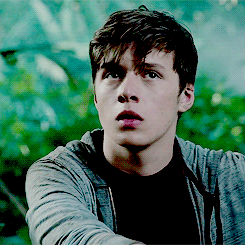 <B>
Date of Birth:
17 September 2027
Blood Status:
Mixed Blood
Family status:
Older Twin, making him the oldest
Hogwarts House:
Slytherin
Appearance:
Brown hair, brown eyes. His eyes are intense so when he looks at you it's quite hard to ignore him, especially if he asks you something. He has dimples and gets a twinkle in his eye when he teases you or likes you, therefore meaning you are on his good side. He values trust and therefore at first glance might be prejudiced/judgmental because he gets suspicious but that passes quite quickly, depending on how he takes your first impression.
Personality:
Daniel Rosemary is very outgoing and loves to chat; so if you feel like you need to talk to someone, he's there. He's very protective over his friends and family and is loyal to them. He loves being the centre of attention and although he can get a little self-centred, he has a soft side to him but never really likes to show that side of himself in public; only to those he knows well and considers a best friend. If anything were to happen between him and someone else, he wouldn't like to make a big deal out of it in public. He's not a guy for that drama (in public mostly, he finds it's no one else's business but the people involved). He doesn't like anything sentimental unless it's serious, and loves laughing as well as being with others. Dan is almost the opposite of his twin; out of the two of them he calls himself
the cute one
. Dan values opinions and so might ask you for yours depending on the situation, he also dislikes being ignored. It makes him feel insignificant. The Slyth boy's sweet and nice if he wants to be. One similarity between the twins apart from loving to laugh and being with people they know is that they're both into pranks and being sneaky. Dan is also very confident with himself, which is what makes him a strong character. So secretly, he's one of the kind teens. The Slytherin is also known to tease the people he becomes friends with/has some sort of connection to. Teasing just for jokes is his thing. When angry or even upset, he's not likely to shout unless it's something that'll force him to, but stays silent. Although sometimes intimidating, Daniel can't help himself but notice people who make a good impression - or just an impression, that too - in his eyes. He's
very
likely to let others talk it out or rant when they're upset, because he knows they need their space, and if that's the case he will do it without hesitation. If there's a problem with one of his friends not involving him Dan won't step in to help unless they ask him for it. He's one of those people who will let others fight their own battles, but because he's protective if it's something that bothers him as well then he won't think twice about getting his friends out of trouble even if it gets him to suffer the consequences. Other than that, Daniel likes to defend himself too so if targeted he's unlikely to ask for help because he'll do anything to keep anyone he's close to out of any conflicts/possible fights in the future. He admires anyone who has the courage to stand up for themselves in a sticky situation and is not afraid to speak up if something's wrong or not fair for them.
Family:
(Include any relatives your character has [parents, siblings etc.] and some basic information on them [age, occupation, etc.])
History:
(Give a brief history of your character - early child hood, sorting)
The Rosemary family comes from all different parts of the UK, the twins were born in England while their parents are from Scotland and Ireland. However their parents' parents, the grandparents, are from Wales, and speak Welsh. The children don't though. They only speak English at home. Both of the twins have shown a sign of magic since they were very young. Their parents went to Hogwarts; Dan's mother was a Ravenclaw while his father was in Hufflepuff. Despite the whole family being educated at Hogwarts, Daniel's mixed blood, because his uncle from his mother's side and his aunt from his father's side were muggles. They had no idea what Dan and Amy were - magical folks - and they never really see them because their parents kind of drifted away from their muggle siblings.
Slytherin
Traits & Reasons:
TBE