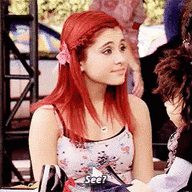 Messages

26
OOC First Name

Maiya
Blood Status

Mixed Blood
Relationship Status

Too Young to Care
Sexual Orientation

??
Wand

Knotted 10 Inch Unyielding Pear Wand with Phoenix Tail Feather Core
Age

11 (22 august, 2049)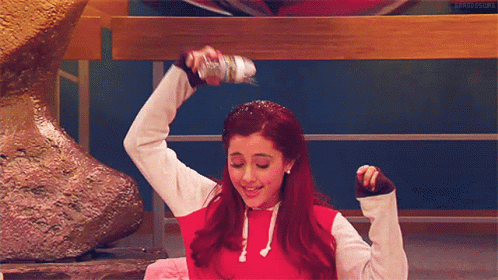 Dalia Elizabeth Drake.
​
THE BASICS:
NAME:
Dalia Elizabeth Drake.
NAME MEANING
:
Dalia is a girl's name that sparks images of the glory of nature. This delicate name stems from both Arabic and Hebrew roots and means "gentle, slender branch" .
The name Elizabeth is a biblical name of Hebrew origin. Its earliest origins can be traced back to the Old Testament of the Bible, where it was defined as "God is my oath" in Hebrew. The most popular reference to the name in the Bible is in the New Testament as the mother of John the Baptist
Drake: The surname Drake is derived from the Old English word draca or from the Old Danish word draki, which both mean dragon. The name is "not from the waterfowl, but from Anglo-Saxon draca (Latin draco,) a dragon.
HOMETOWN
: Auckland
NICKNAME/ALIAS:
Dalia
AGE:
11
BIRTHDAY
:22 august, 2049
NATIONALITY:
New Zealand
BLOOD STATUS
:Mixed blood
SEXUALITY
:Unknown
RELATIONSHIP STATUS
: To young to care
ZODIAC SIGN:
Leo is ruled by the sun, the dazzling celestial body that governs life and vitality. The sun never goes retrograde, and likewise, Leos are renowned for their stability, loyalty, and consistency. They are dedicated friends and lovers who put their hearts into every relationship. (Fittingly, the Leo sign governs the heart.) Lions love to watch their mates succeed — until they feel threatened. They can become impaired by their ego, pride, and jealousy when they start to fear their star power will be eclipsed. It's important for celestial lions to remember that their light is never obscured by others, and the bright shine of others' success does nothing to their own. Ultimately, Leos' own hubris is the greatest threat to their happiness.
This fixed sign is known for its ambition and determination, but above all, Leos are celebrated for their remarkable bravery. In tarot, Leo is represented by the "strength" card, which depicts the divine expression of physical, mental, and emotional fortitude. Fearless optimists who refuse to accept failure, Leos will find their deep wells of courage grow as they mature.
ELEMENT:
Fire is a powerful and active element, and it plays a strong role in the Leo personality. Like fire, Leos are dynamic, powerful, vital, warm, and energetic forces of nature.
PLANET:
This is what gives this zodiac sign their natural regality and sense of authority. Leos like to shine brightly and be the center of attention, and this all comes from the fact that the Sun is the most brilliant and radiant force we can see.
EDUCATION
: Hogwarts New Zealand
HOGWARTS HOUSE
:
HOGWARTS YEAR
: First Year
OCCUPATION
: Student
FAVORITE CLASS
: Charms, Poition.
LEAST FAVORITE CLASS
: Flying
CLUBS AND ACTIVITIES
: Hoped get Heta Omega and Artist club.
WAND.
Knotted 9 1/2 Inch Unyielding Cherry Wand with Fairy Wing Core
APPEARANCE
:
PLAY BY:
Arianna Grande
HAIR:
Red hair
EYES:
blue eyes
BUILD
Average for her age
STYLE:
Dalia is always looking for fashion and she like prety collors.
A LITTLE DEEPER:
PERSONALITY
: Dalia is a ditzy, bubbly, cheerful, and dimwitted person who rarely gets angry, although she is very sensitive.
History
:
LIKES:
flowers, girly things, drawing, art supplies and singing.
DISLIKES
: Get dirty hands
GOALS
: Dalia thinks she is happy with one friend and that is her sister but she hoped that she will be find at Hogwarts house.
FEARS
: She hate most dyes blue streaks in hair. She doesn't know how work how to make microwave popcorn but she does know how to use a microwave. Tiny food scares her.
STRENGTHS
: Her sister
WEAKNESSES
: If she see old hats who can talk she screem at loud and get faint.
BOGGART
: Spiders
PATRONUS:
White rabbit
AMORTENTIA
: roses.
Last edited: