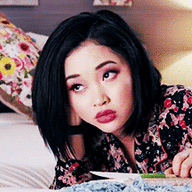 I have immortal longings in me
Messages

850
OOC First Name

Ana
Blood Status

Half Blood
Relationship Status

Single
Wand

Curly 11.5'' Sturdy Elm Wand with Meteorite Dust Core
Age

14
As soon as she heard his voice, she took off. Celia wasn't completely sure the voice actually belonged to Vex, but she wasn't about to take any chances. She rather liked her outfit today, and she had zero intention of getting it slimed. As Celia ran, she withdrew her wand, ready to unlock the first room that presented itself. She was starting to lose hope when she spotted a door up ahead. With a quick alohomora, she yanked the door open and all but threw herself inside.

Leaning against the door, Celia took a second to catch her breath. It was dark, but she could make out the shape of a window on the far wall. After some maneuvering, she was able to push the shades aside, allowing sunlight to filter in. One look at the place, and she almost wished she hadn't opened the shades. The room was filthy and clearly hadn't been used in years. Judging by the pile of broken dummies in the back, it may have once been used for DADA lessons or dueling training.

Celia surveyed the room, trying to look for a clean spot to sit while she waited for Vex (if it was really him) to go away. Her thoughts were interrupted by a noise outside the door, which she realized with a start that she'd forgotten to lock. But it was too late for that. Celia held her wand out, tip pointed at the door, ready to stun the poltergeist if it burst through.