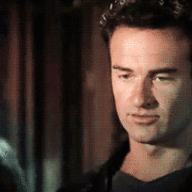 Prejudice Leader / Ex-Death Eater
collineus cristoforo c
ardosi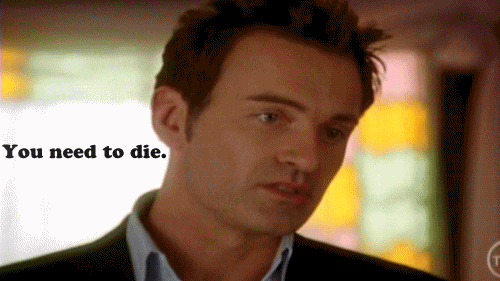 i f

-

y o u

-

h a d

-

t h e

-

t i m e

-

t o

-

l o s e
a n

-

o p e n

-

m i n d

-

a n d

-

t i m e

-

t o

-

c h o o s e
w o u l d

-

y o u

-

c a r e

-

t o

-

t a k e

-

a

-

l o o k
o r

-

c a n

-

y o u

-

r e a d

-

m e

-

l i k e

-

a

-

b o o k
t i m e

-

i s

-

a l w a y s

-

o n

-

m y

-

s i d e
c a n

-

i

-

t e m p t

-

y o u

-

c o m e

-

w i t h

-

m e
b e

-

d e v i l

-

m a y

-

c a r e

-

f u l f i l l

-

y o u r

-

d r e a m
b a s i c s
- - - - - - - -
​
[NAME] Collineus Cristoforo Cardosi​
[ETYMOLOGY] ​
[SURNAME ORIGIN] ​
[NICKNAME] None​
[ALLIANCE] Even​
[BIRTHDAY] June 19th, 1975​
[AGE] ​
[GENDER] Male​
[LANGUAGES] Italian and English​
[ORIENTATION] Heterosexual​
[HOMETOWN] Venice, Italy​
[RESIDENCE] Milan, Italy​
[HERITAGE] Italian​
[BLOOD STATUS] Pure-blood​
[BLOOD TYPE] B-​
[WAND] Ebony 14" Core of Basilisk Fang and Veela hair ​
Length: A little on the longer side of things, wands of this length are slightly more uncommon and not easily forgotten by others.
​
Style: Straight and smooth: what else is there to say?
​
Wood: Ebony wands choose a wizard or witch who could easily be seen as an outsider, but continues to dare to be themselves. The owner of an ebony wand is not easily moved from their purpose: whether that be good, evil, or something perhaps a little more grey
​
Core: Because of the unusual circumstances necessary to create a Basilisk and the ban placed on breeding this creature, most wandmakers are reluctant to admit owning wands with this core. The core itself is particularly useful at producing wands that will be strong at defensive and offensive magic. Additionally, parselmouths and dark wizards seem to be particularly fond of wands with this core. Due to a Basilisk's fear of roosters, these wands have been known to behave unpredictably on or near farms.
​
Much like the creature that they come from, wands with veela hair are temperamental and volatile in nature. They are good for use in divination work and with charms. Wands with this core are usually inherited.
Flexibility: Unyielding: A wand which takes a special skill and determination to master; but once mastered its spells leave an unforgettable impression.
​
[OCCUPATION] Owner of Cardosi Inc​
[HEALTH] Allergic to cats and dogs​
[PET] Several snakes, a hawk and an owl​
[SPECIAL] Scitorari leader of the Prejudice group
[THEME] Coming soon​
p e r s o n a l
- - - - - - - - - - -
​
[OVERALL] ​
[MYERS BRIGGS] ESTJ-A​
Meaning: extroverted, observant, thinking, judging, assertive
​
Also Known As: The Executive
​
Strengths: dedicated, strong-willed, direct and honest, loyal, patient, reliable, enjoy creating order, excellent organizers
​
Weaknesses: inflexible, stubborn, uncomfortable with unconventional situations, judgmental, too focused on social status, difficult to relax, difficulty expressing emotion
​
[LOVES]​
[LOATHES]​
[BOGGART]​
[ERISED]​
[DEMENTOR]​
[PATRONUS]​
[PATRONUS FORM]​
[VERITASERUM]​
[STRENGTHS]​
[WEAKNESSES]​
[IDOL]​
[5WORDS] ​
[TALENTS]​
[LOYALTIES]​
[GOALS]​
[QUIRKS]​
z o d i a c
- - - - - - - -
​
[CHINESE]
Rabbit. People born in the Year of the Rabbit are articulate, talented, and ambitious. They are virtuous, reserved, and have excellent taste. Rabbit people are admired, trusted, and are often financially lucky. They are fond of gossip but are tactful and generally kind. Rabbit people seldom lose their temper. They are clever at business and being conscientious, never back out of a contract. They would make good gamblers for they have the uncanny gift of choosing the right thing. However, they seldom gamble, as they are conservative and wise. They are most compatible with those born in the years of the Sheep, Pig, and Dog.
​
[SIGN] Gemini, the Twins. Being a Gemini makes him adaptable, versatile, communicative, witty, intellectual, eloquent, youthful and lively. While on the downside, the Twins are nervous, tense, superficial, inconsistent, cunning and inquisitive. They tend to like talking, novelty and the unusual, variety in life, multiple projects all going at once and reading. They also tend to dislike feeling tied down, learning, being in a rut, mental inaction and being alone. They tend to favor the color green. The star stone for the Twins is the Moss Agate.​
[MUTABLE SIGN] A person that is associated with this sign is associated with adaptability, service-providing and expansion​
[PERSONAL SIGN] Someone principally aware of and concerned with individual concerns.​
[PLANET] Mercury. Under the influence of the planet, one would have a computer like memory that allows you to be able to assimilate a large amount of information and then present it to the masses in a more understandable manner. They are very good at expressing this type of thing but when it comes to something close to their heart, such as love or compassion, they find it hard to let the other person know and can thus appear to be aloof and cold They also can be argumentative, critical, nervous and tense and if they do not make a special effort to overcome these they will lose many friends and loved ones throughout their lifetime without a clue as to why. Though the good qualities are industrious, methodical, humane and loving while they can also be critical, petty, self-centered and picky.​
[ELEMENT] Air. Airy people are usually natural communicators. On a positive note they are great and conceptual tasks and often tend to 'have their head in the clouds'. On the down side though, they may be so busy living in their head that they lose touch with reality. The lack of air in a birth chart can indicate difficulty in the expression of that person. Communication of ideas and the ability to conceptualise may prove difficult. Positive traits: articulate, objective, mentally clear, detached, capable of forethought, understanding, socially adept and adaptable, cooperative, relational. Negative traits: unemotional, lacking in sympathy, impractical, disassociated from the body and the physical world, over-adaptive, abstracted, glib and facile, hyperactive.​
[BIRTHSTONE] Pearl. The pearl has been linked with chastity and modesty, making it something of an angelic, pure birthstone. It is also linked to successful and happy marriages.​
a p p e a r a n c e
- - - - - - - - - - - - - -
​
[HAIR]​
[EYES]​
[HEIGHT]​
[WEIGHT]​
[BUILD]​
[SKIN]​
[SCARS]​
[MODIFICATIONS]​
[SCENT]​
[STYLE]​
[PRODUCTS]​
[SMILE]​
[VOICE]​
[LAUGH]​
[HAND]​
[FEELINGS]​
f a v o r i t e s
- - - - - - - - - - - -
​
[FOOD]​
[DESSERT]​
[DRINK]​
[ANIMAL]​
[MAGICAL]​
[SPELL]​
[MUSIC]​
[SEASON]​
[DAY]​
s c h o o l i n g
- - - - - - - - - - - -
​
[DAYCARE] ​
[ATTITUDE] ​
[PRIMARY] ​
[ATTITUDE] ​
[SCHOOL] ​
[HOUSE] ​
[YEARS] ​
[CLUBS] ​
[TITLES] ​
[FAVORITE CLASS] ​
[LOATHED CLASS] ​
[FAVORITE PROFESSOR] ​
[LOATHED PROFESSOR] ​
[FIRST YEAR MEMORIES]​
[SECOND YEAR MEMORIES]​
[THIRD YEAR MEMORIES]​
[FOURTH YEAR MEMORIES]​
[FIFTH YEAR MEMORIES]​
[SIXTH YEAR MEMORIES] ​
[SEVENTH YEAR MEMORIES] ​
[GRADUATION] 1993​
[GRADES] Exceeding Expectations​
Last edited: