Holyhead Harpies Chaser | Former Beauxbatons
Messages

58
OOC First Name

Jamie
Blood Status

Half Blood
Relationship Status

Single
Sexual Orientation

Bisexual
Wand

Rosewood Wand 13 Inch with a Phoenix Tale Feather Core
Age

18
CHERYL
LUCIE
CAMPBELL
----------------------------------------------------------------------------------------------------------------------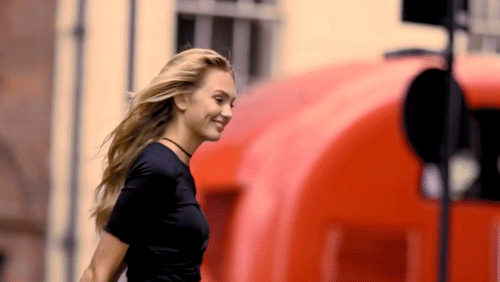 ----------------------------------------------------------------------------------------------------------------------​
NAME: Cheryl Lucie Campbell
NAME MEANING:


- Cheryl (Sj-er-el ): The name Cheryl is an English baby name. In English themeaning of the name Cheryl is: dear one; darling.
- Lucie (Lu-sie): The name Lucie means light.
- Campbell (Kam-bel): The name Campbell is a Gaelic name. In Gaelic the meaning of the name Campbell is: ''Crooked mouth''.


PLACE OF BIRTH:

London, Great Britain


CURRENT RESIDENCE:

Cardiff, Wales


NICKNAME/ALIAS:

Cheryl gets sometimes shorted as: Cher, but only by close friends and family.




AGE:

Eighteen


BIRTHDAY:

25th July, 2031



NATIONALITY:

Cheryl is both British and French. Because of her parents.


BLOOD STATUS:

Half blood


SEXUALITY:

Bisexual


RELATIONSHIP STATUS:

Single


ZODIAC SIGN:

Leo: Being a Leo born on July 25th, you are characterized by your highly outgoing and independent nature. While others may stray away from being the center of attention, it is a place where you thrive. Your highly social nature makes you a person that takes fulfillment from loving and being loved. While you are warm, you also naturally take charge and never turn down an opportunity to take control. In most cases this quality is appreciated by your loved ones, although they may sometimes feel you are being downright bossy!


ELEMENT:

Fire: Fire is your paired element and as a Leo, you have the most cardinal relationship with the element of all the zodiac signs. Fire's influences causes passion and enthusiasm to burn inside you. When confronted with new situations, fire's influence allows you to take them on with great fortitude. While some may struggle with the heat of your passion, it will serve as one of the greatest contributors to your success. With any positives there are negatives, as too much embrace of fire's influence can cause you to to be too impatient and egotistical.


PLANET:

Sun: The Sun is the planetary ruler of your sign and because you were born in the first Decan, or part, of the sign, you have a double dose of the Sun's influence. The Sun's power manifests in individuality, creativity, inspiration and willpower. Out of all the Leo Decans, yours is the most independent, choosing to rely on yourself over anything else. You commit to getting the job done at any price and sometimes sacrifice exposing your true self in the process. You are uncomfortable with your insecurities and go to great lengths to hide them. Take time to put open up to loved ones, even if it goes against your natural tendencies.



EDUCATION:

Beauxbatons Academy of Magic


BEAUXBATONS HOUSE:

Papillonlisse


OCCUPATION:

Chaser at the Holyhead Harpies


FAVORITE CLASS:

Defence Against The Dark Arts


LEAST FAVORITE CLASS:

Herbology


CLUBS AND ACTIVITIES:

Beauxbatons Quidditch Team


TITLES:

Chaser and Co-Captain of Quidditch Team


WAND

Rosewood wand 13 inch with a Phoenix Tale Feather Core.
- Wood: A beautiful wand wood that tends to draw beautiful people to itself for best results.
- Core: Phoenix tail feathers are not easy to come by. The animal is known for its versatility, making wands with this core useful for wand casters who seek to become good with different types of magic.
- Inches: Cheryl her wand is 13 Inch.



PLAY BY:

Romee Strijd




BODY TYPE:

Slim


HAIR:

Cheryl has got long blonde straight hair.




COMPLEXION:

White


EYES:

Cheryl has got bright blue eyes.


SPECIAL FEATURES:

Some bruises at her body.





LIKES:

Quidditch, Sporting, Hanging out with friends, Butterbeer, Clothes and food.


DISLIKES:

Dramatic girls, Quidditch haters, Fights and Sadness.


SECRETS:

Cheryl likes girls too and keeps that as a secret for her parents.
GOALS: To graduate from Beauxbatons and become a professional quidditch player.


FEARS:

Snakes




STRENGTHS

:

Cheryl is very fast on the broom but also on the ground. She can run really fast and in some situations that can be handy. She is very sporty and likes to keep in shape and energetic. Also Cheryl is a social girl that likes to meet others, she enjoys having conversations with others and is very strong in working together. Cheryl is a real teamplayer.




WEAKNESSES:

Cheryl is pretending to be braver than she actually is. She likes girls and boys but is too afraid of what others would think, so she keeps that to herself. She thinks a lot of what people would think of her actions and that can make her insecure.


MIRROR OF ERISED

If Evangeline look into the mirror she should see herself as a Ministry of Magic Employee, a strong independent woman.


BOGGART:

A Snake


PATRONUS:

A Butterfly


AMORTENTIA:

Grass, Roses and Gasoline



FIRST KISS:

Unknown boy


FIRST CRUSH:

-



PERSONALITY:

Cheryl is a happy and energetic person who likes to sport the most. Next to muggle sports her great passion is Quidditch. She can run really fast and is on the broom with flying fast and she likes to fly around. It makes her feel like a bird and that is when she feels actually herself. Cheryl has experianced feelings for girls and boys, but she is afraid of the reactions of others and too afraid that they don't understand. Usually she feels very happy and goes to party's to meet people because she likes to be around the people, she doesn't like to be alone.

HISTORY:

Cheryl was born in London, England as oldest daughter. She was very welcome and her parents were over the moon for their beautiful child. When Sophie was born Cheryl was there for her as a big sister and loved taking care of her. When they both grew older they seemed to be having very different interests, so that made their relationship different. Cheryl went to Beauxbatons as she could choice her own school, but wanted to be on the same as her mother had been when she was younger. She found her passion playing quidditch and after school she started playing as a professional quidditch player. Her dreams actually came through. Also she went out of home and started living in Wales.





Young Cheryl
CAMPBELL FAMILY TREE:

Name: James Adam Campbell
Relationship: Father
Blood Status: Halfblood
Marital Status: Married
Occupation:

Editor




Name:

Janice Alicia Campbell-Pelletier


Relationship: Mother
Blood Status: Muggleborn
Marital Status: Married
Occupation: Teacher


Name: Sophie Noa Campbell
Relationship: Sister
Blood Status: Mixedblood
Marital Status: Single
Occupation: -


Name: Richard James Campbell
Relationship: Uncle
Blood Status: Halfblood
Marital Status: Divorced
Occupation: Journalist


Name: Eva Angelina Devon
Relationship: Aunt
Blood Status: Halfblood
Marital Status: Divorced
Occupation: Employee Gringotts


Name: Evangeline Eva Campbell
Relationship: Cousin
Blood Status: Halfblood
Marital Status: Single
Occupation: Employee Gringotts
Last edited: