💥 impulsive 💥 energetic 💥 the tough sister 💥
Meet ARTEMIS POURROULIS !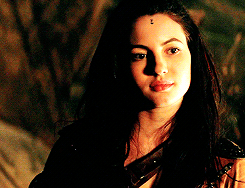 [FULL NAME]
Artemis Acacia Pourroulis
[MEANING]
[WHY]
[NICKNAMES]
[AGE]
11
[D.O.B]
2 February 2035
[PROFESSION]
Student
[FATHER]
[MOTHER]
[SIBLING(S)]
Artemis has four sisters. Octavia, Hera are older while Thalia and Marina are younger.
[OTHER]
[PET(S)]
[BLOOD STATUS]
Mixed Blood
[THOUGHTS ON BLOOD STATUS]
Artemis has always been proud of her status, as in her eyes she thinks she is lucky that she has an advantage over some future students who will go to/are at Hogwarts.
[HOMETOWN]
Paris, France
[CURRENT RESIDENCE]
Wellington, New Zealand
[THE PLACE TO LIVE]
[SEXUAL ORIENTATION]
[CURRENT RELATIONSHIP STATUS]
Too young
[CRUSHES PAST AND PRESENT]
N/A
[FIRST KISS]
N/A
[PAST RELATIONSHIPS]
N/A
[FLINGS]
N/A
[THE FIRST TIME]
Too young
[HAIR COLOUR]
[HAIR HAS BEEN DYED]
Nope
[EYE COLOUR]
[BIRTHMARKS/FRECKLES]
[BODY TYPE]
[BLOOD TYPE]
[WHICH HAND?]
Predominantly right
[SIGNATURE]
TBE
[VOICE/ACCENT]
Artemis has a French accent, when she speaks in English. She has the typical Parisian accent, as she was born and has lived in Paris her whole life.
[I CAN SPEAK]
French, English and basic Greek.

[I AM ALLERGIC TO]

Strawberries



[PERSONAL STYLE]

[CURRENT PLAYBY]

Ivana Baquero



[CHARACTER LIKES]

[CHARACTER DISLIKES]

[GOALS]

[BOGGART]

[PATRONUS]

[PATRONUS MEMORY]

[VERITASERUM]

[MIRROR OF ERISED]

[AMORENTIA]

[I LOOK UP TO]

[RELIGIOUS BELIEFS]

[ZODIAC SIGN]

[ZODIAC DESCRIPTION]

[BASIC PERSONALITY]

Perceptive, intelligent, argumentative, confrontational



[WAND]

[WAND DESCRIPTION]

[THOUGHTS ABOUT WAND]

[SCHOOL]

Hogwarts New Zealand



[FIRST THOUGHTS]

[HOUSE] Gryffindor

[THOUGHTS WHILE BEING SORTED]

[SORTING POST]
Artemis Pourroulis was ready and not ready at the same time. In the apartment that morning, her sister Octavia had woken her up with a very pleasant surprise, which was a gift. A bracelet, in fact. Artemis knew she was going to wear it when she was on the train, though she wasn't entirely sure she was going to put it on all the time. She needed to find her way around the school, after all, and it was something she was, more or less, used to by now. She had to admit she had been relieved when she realised that her 'big day' wouldn't consist of her younger sisters bugging her and asking her to send them letters every week. That would be kind of tiring, she assumed. Plus, she didn't want to feel overwhelmed and suffocated before she even stepped foot on the Express. Octavia was different from her sisters - besides being much older, she understood Artemis the most, which was reassuring for the young girl.

The soon-to-be first year looked around her, taking everything in, once they finally arrived to Hogwarts. Her heart was pounding in her chest, she was happy to be here. At least, although she didn't know which house she was hoping for, she was excited to get sorted so her seven year adventure could begin. Her name was called out after a while, as she wasn't as lucky as others so she had to wait to hear what the sorting hat's decision was going to be. She went to sit on the stool, with more confidence than she had expected and sat down, before the hat was placed on her head, covering her vision.

[CURRENT YEAR]

[PREVIOUS YEARS]

[YEAR OF GRADUATION]

[THOUGHTS DURING GRADUATION]

[GRADUATION POST]

[POSITIONS ACHIEVED]

[GRADES ACHIEVED]

[OWLs & NEWTs]

[BEST CLASS]

[WORST CLASS]

[BIOGRAPHY]


Coding done by Emzies
Lyrics "" by ""
​