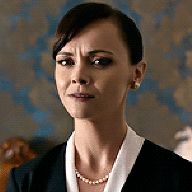 Mum to 🧒🏻🧒🏻👧🏻 | Head of IUOM
Admin Approval #1149893

2
​
------------------------------------------------------------
W O U L D Y O U W A L K T O T H E ED G E T H E O C E AN ,
J U S T T O F I L L M Y J A R W I T H S A N D ,
------------------------------------------------------------
​


Say Hello to
L I L Y M A X W E L L!
​
------------------------------------------------------------
I J U S T W A N T T O B E T H E O N L Y G I R L ,
Y O U L O V E A L L Y O U R L I F E ,
------------------------------------------------------------
​
</SIZE>

FULL NAME:

Ainslee Carrigan Maxwell

FORMAL NAME:

Lady Ainslee Maxwell of Donigael

OOC: If ever married to a commoner her title will stay the same except she will take her husband's last name. MEANING:

[ul]

[li]Ainslee (pronounced as 'AYNZ-LEE') is of Scottish origin meaning 'MY MEADOW'</LI>

<LI>[li]Carrigan originated from Ireland meaning 'POINTED or SPEAR'[/li][/ul]

FAMILY NAME:

The Maxwell's are originally from Scotland. The family name means 'FROM MACCUS' SPRING'. Maccus' meaning 'GREAT' and the old English 'WIELH' meaning 'SPRING' or 'POOL'

OOC: Ainslee's last name was inspired by Jack Maxwell, host of the travel show 'Booze Traveler' he is of Irish and Italian descent but was born in Boston. WHY:

My mother loves nature and wants to corporate it through her second child which is me. Though, my second name came from a many great grandfather. I love my name, it's too princess which suits how my name and title goes.

NICKNAMES:

A good friend of mine calls me 'Ains' short for 'Ainslee' and I love how he calls me like that. He's also the only one who can call me on that nickname. Though, my family has different calls for me. My brother calls me 'Carrigan' which is my middle name for no apparent reason while my papa and mama calls me 'Lily' which came from the 'Lee' of 'Ainslee'.

AGE:

I'm currently 20 years old and I'm not getting any younger, too

D.O.B.:

The 12th of November 2020

PROFESSION:

I currently work at the Ministry of Magic New Zealand at the Department of Law Enforcement, Improper Use of Magic Offices. We handle people who have just used magic in front of muggles which is part of the International Statue of Secrecy law. We send letters to them for either a warning or a trial date. I also work as a legal representative to the Countess of Brickwood.

FATHER:

My papa, Lord Liam Seamus Maxwell, the late Marquis of Donigael was born in 1994 at Whitecross, County Armagh, Northern Ireland. He is of pure Irish descent. Papa was educated at Hogwarts Scotland and was sorted in Ravenclaw -while his kids joined the same house while at Hogwarts - After school, he joined the Ministry of Magic as an Auror and to balance everything, he is also a member of the House of Lords. He then married mama and step down as an Auror which he always tells us that family comes first. Papa is a gentle soul; he is kind, respectful, smart and helpful. He died in 2040 of murder.
MOTHER:
Lady Rosaleen Gael nee. Beckham Maxwell, the Dowager Marchioness of Donigael was born in 1995 at Helensburg, Scotland. A Scottish lass from the highlands. Mama, even though living in Scotland, wasn't educated at Hogwarts instead in a Charms school and later at a Dueling school. She current works as a grade school teacher at a local school in Whitecross. She's the oldest of four children and the first in line as Countess of Englewood thus her title, if ever pass down, reads as The Dowager Marchioness of Donigael, Countess of Englewood. Mama is like papa, she likes to be a mother to her children than a mother that has a title. She's compassionate, loving, caring and most of all, a great Scottish cook.
OOC: The nobility titles used are inspired by extant noble families like the Marquisate of Donigael, it is inspired off the Marquisate of Donegal which are used by the Chichester family in Ireland while the Earldom of Englewood is based off the Earldom of Erroll the family using the titles are the Hay clan in Scotland. Changes has to be made to avoid legal problems
SIBLING(S):

I have two siblings which makes me the middle troublemaker. Lord Devlin Liam Maxwell, current Marquis of Donigael, is the oldest of three. The strictest yet lovable brother. He took over as Marquis in 2040. Lady Louise Holly Maxwell, is the youngest, she is ten years younger than Devlin and five years younger than me. Louise is currently a fifth year student at Hogwarts Scotland and has been sorted into Slytherin. The only person who broke tradition.
OTHER:


My grandparents from the father side are dead but my grandmother on my mother side is still living. There's also my brother's wife and daughter.

(Extended family are listed on the next post)
PET(S):
I love all kinds but the most are my two adorable dogs; a Beagle name Amelia and a Dachshund name Austin. Both are given as presents.
BLOOD STATUS:
Mixed Blood
My father originally came from a pure blood family but change when the 6th Marquis of Donigael married a half blood. My mother, though, is a pure blood; came from a long history of witches and wizards as back as Merlin was alive.
HERITAGE:
Irish heritage came from my father's side, though, originally Maxwell's are from England. While I'm half Irish, I'm also Scottish from my mother's side.
PEERAGE:
Peerage of Ireland
Peerage of Great Britain
HOUSEHOL

Marquisate of Donigael
Earldom of Brickwood
Viscount Hollingsworth
Baron Clairemont
THOUGHTS ON BLOOD STATUS:
I have no means of prejudice in my blood. I pretty much not care about blood status as everyone for me are the same.
HOMETOWN:
Born and raised in Whitecross, County Armagh, Northern Ireland (The current seat of the Marquisate of Donigael)
CURRENT RESIDENCE:
Blenheim, Marlborough, New Zealand (Chateau Marlborough Hotel)
THE PLACE TO LIVE:
I live with my brother for a while when he was the Earl of Brickwood in York, United Kingdom which is the current seat of the Earldom.
SEXUAL ORIENTATION:
I'm pretty much a straight person
CURRENT RELATIONSHIP STATUS:
Interested in Somebody (and hoping he is the one)
CRUSHES PAST AND PRESENT:
Arnaud Cormac, duh! No questions asked
FIRST KISS:
Hogwarts Scotland lake with Caden Granger
FIRST FRENCH KISS:
Again, with Caden Granger
PAST RELATIONSHIPS:
With Caden Granger
FLINGS:
None, I'm too hopeless romantic to have a fling
THE FIRST TIME:
Do you all want me lock up at the London tower?
BIOGRAPHY:
​
​
------------------------------------------------------------
W O U L D Y O U C A T C H A C O U P L E
T H O U S A N D F I R E F L I E S ,
A N D P U T I T I N A L A M P T O L I G H T M Y W O R L D
------------------------------------------------------------
​
HAIR COLOUR:
A mix of chocolate and coffee grounds
HAIR HAS BEEN DYE

Not a million years, this are my true colors
EYE COLOUR:
Emerald with a hint of almond color
BIRTHMARKS:
BODY TYPE:
Petite and curvy with a bit of muscle tone
BLOOD TYPE:
A typical type O positive
WHICH HAND?:
Always a leftie. I'm also a left handed baseball pitcher and batter.
SIGNATURE:
VOICE:
I have a mild strong voice but girly in any possible way with an Irish accent
I CAN SPEAK:
Being a noble I have to learn major languages that are spoken around the world. I can speak nine languages which are Mandarin, Spanish, Hindi, Arabic, Portuguese, Bengali, Russian, Japanese, and Punjabi.
I AM ALLERGIC TO:
Different types of nuts will definitely kill me in an instant and cats, their fur just gets me going
PERSONAL STYLE:
I don't think I have a personal one. My style changes on different events like if I have to go to function with the royal family, I have to wear hats, heels and skirts. Though, I guess it depends who I'm with.
CURRENT PLAYBY:
Jenna Louise Coleman
​
​
------------------------------------------------------------
I D O N T W A N T T H E W H O L E W O R L D ,
T H E S U N T H E M O O N A N D A L L T H E I R L I G H T ,
------------------------------------------------------------
​
CHARACTER LIKES:
CHARACTER DISLIKES:
GOALS:
BOGGART:
Blood, I have a strong phobia on the red liquid and I would pass out in a minute
PATRONUS:
A horse, I love riding them, the animal seems free and can run fast
PATRONUS MEMORY:
Seeing children that are sick happy from small things even though they know that sickness can kill them someday and not even magic can help
DEMENTOR:
VERITISERUM:
I'll probably confess to everything asked. I'm a blabber mouth anyhow. I don't need veritiserum just a couple of fire whiskey and Britain's entire secret will be revealed.
MIRROR OF ERISE

Seeing the Peerage of Ireland being restore to its full intent and that she will be the next Marchioness of Donigael after her brother
AMORENTIA:
Accidentally drinking this on my second year was hilarious. I could smell an old book as I like books and mint and banana
I LOOK UP TO:
RELIGIOUS BELIEFS:
Our family has always been religious and our beliefs goes to the Church of England. The Maxwell's has been the royal family's supporter throughout. They change from Roman Catholic to Anglican
ZODIAC SIGN:
Scorpio
ZODIAC DESCRIPTION:
Reputed to be the "most powerful" sign of the zodiac, Scorpios lead fate filled lives and have intense and dramatic personal relationships. Even as children Scorpios are often found to be wise beyond their years. Many astrologers call this the sign of the "oldest souls". Old and wise beyond the average, Scorpios often know all the answers, except sometimes; they too often have difficulty finding what they need to develop their own happiness.
Source
BASIC PERSONALITY:
​
------------------------------------------------------------
A L L D R E S S U P I N A T U X A N D B O W T I E ,
H A N D D E L I V E R T O A L O N E L Y G I R L
------------------------------------------------------------
​
OTHER SCHOOLS ATTENDE

When I was young I went to a finishing school in London. I can't say I liked it but I learned a lot. Though being a lady whether you go to a finishing school or not, you can still learn how to. I also went to Kingsmills Primary school until year 5 and was home schooled for the rest of her life before my Hogwarts letter was sent.
YEARS OF ATTENDANCE:
From 2024 until 2030 for the finishing school while from 2024 until 2029 for the primary school
FIRST THOUGHTS:
GRADES ACHIEVE

FAVOURITE MUGGLE CLASS:
LEAST FAVOURITE CLASS:
SKIPPING CLASS?:
How can I skip class when I'm just in my primary? I'll probably be banned outside forever
SCHOOL CLUBS:
I was in Cookery club and Choir. I was bad in both but I tried and had fun. At least, I have a little bit of life when I was a kid
POSITIONS ACHIEVE

​
------------------------------------------------------------
J U S T I N C A S E I G E T T H E N O T I ON ,
T O L E T I T R U N T H R O U G H M Y H A N D ,
------------------------------------------------------------
​
​
------------------------------------------------------------
L A T E L Y I V E B E EN W R I T I N G
D E S P E R A T E L O V E S O N G S ,
I M O S T L Y S I N G T H E M T O T H E W A L L
------------------------------------------------------------
​

<SIZE size="50">LONG FADED MEMORIES:
INSERT AGE DURING MEMORY:

​
​
------------------------------------------------------------
D O N T G O A W A Y ,
D O N T G O A W A Y F R O M M E
------------------------------------------------------------
​
---
Coding Done by Emzies, if you want to use it just PM Emzies
Lyrics by The Band Perry (All your life & Mother Like Mine)