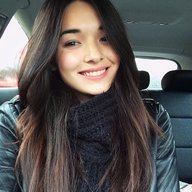 Messages

5
Wand

never got the chance
------------------------------------------------------------
So you hit the lights ,
and I'll lock the doors ,
------------------------------------------------------------
​
Say Hello to
Abigail "Abby" Marina Valentine!
​
------------------------------------------------------------
Let's say all of the things ,
that we couldn't before ,
------------------------------------------------------------
​
</SIZE>

FULL NAME:

Abigail Marina Valentine

MEANING:

Abigail - In Hebrew the meaning of the name Abigail is: Father rejoiced, or father's joy. Gives joy. The intelligent, beautiful Abigail was Old Testament King David's third wife, described as 'good in discretion and beautiful in form.' In the 1916 play The Scornful Lady, Abigail was a lady's maid.

Marina - In Russian the meaning of the name Marina is: From the sea. Shakespearean Meaning: The name Marina is a Shakespearean baby name. In Shakespearean the meaning of the name Marina is: Pericles, Prince of Tyre' Daughter to Pericles and Thaisa.

Valentine - From the Roman cognomen Valentinus which was itself from the name Valens meaning "strong, vigourous, healthy" in Latin.

WHY: NICKNAMES:

Abby has always preferred to be called Abby over Abigail, she just thought it simpler, and it was easier to say, people didn't have a problem saying Abigail but it was always spelt wrong, so she shortened it so that people would be able to write it more easily, it's just always been her prefered name. Abby introduces herself as Abigail to new people but is always quick to explain what name she prefers.

AGE:

She is currently ten years old

D.O.B.:

She was born on the 14th of March 2032

PROFESSION:

Given that she's so young, Abby is merely a student in primary school.

FATHER:

Abby firmly believes that Zander is her father, and for all intents and purposes he is her father, but biologically speaking he's Abby's uncle. Her father has no idea who Abby's real father is, and he doesn't really care about who the man is. Abby has no clue about this, for her her father is Zander. She loves her father deeply, is very protective of him.

MOTHER:

Abby has no idea who her mother is, she's never really asked about it because she's always enjoyed the company of her father and it's never been necessary to know who she is.

Abby's mother is Mara Valentine she attended Hogwarts Scotland and was a Slytherin. She was a caring person when it came to her family, but she was also very self involved and even after the death of their parents she was still primarily looking out for herself. She died when she was 28 years old SIBLING(S):

None

OTHER:

She has a few aunts and Uncles, she's only met two of them, and a good number are dead/missing;

Robin Valentine - the youngest of the first set of twins. Also attended Hogwarts Scotland, also a slytherin. Not that unlike his sister, though a big joker, was always trying to make people laugh with elaborate pranks. Grew distant after their parents died, could never hold down a job and eventually moved to Canada with a girl he'd just met. Zander and Robin never really got along, but they write to one another occasionally. He has a wife and two children (twins), but they do not live with magic.

Ciel Valentine and Kyle Valentine, Ciel is the oldest of the second set of twins, born ten minutes apart, they attended durmstrang, and were the bullies of the family, they left Abby's father mostly alone but were horrible to the rest particularly Kailey. After leaving durmstrang they stayed at the house for a while before leaving. They would often call and write to check in but when Zander was 25 they disappeared without a trace, her father hasn't heard from either in over six years, there has been no sign of them since.

Kailey Valentine

- was the only one with their parents at the time of their death, she spent months in hospital following it. She is the oldest of the final set of twins by three minutes. She was deeply troubled and traumatised by the death of her parents, the accident itself and the relentless bullying from family members and school mates. Abby's father tried everything he could but he couldn't stop any of it, she committed suicide when she was 18 years old and Zander personally blames himself for her death.

Justin Valentine

- he bore the brunt of his sister's moods and everything like that. Zander and Justin got along the best, he always tried to do right by him. Justin first moved to New Zealand to work, but switched to a different job shortly after. He died after a potion when wrong and it exploded, when he was 21.

Jamie Valentine - Attended Durmstrang,, wants to be a dragon trainer. She and Abby's father used to be very close, but as she attended Durmstrang, they grew apart and her father misses her dearly. This is one of the only aunts and uncles that Abby has ever met, she likes the older girl a lot but she's very protective of her father.

Tyler Valentine - Attended Durmstrang, her father raised Tyler as his own and loves him like he would a son. Since attending Durmstrang they have grown apart but Tyler writes to Zander almost every week, she knows him the most but since he's grown they've largely grown apart.

PET(S):

Abby is going get a pet when she gets to school.

BLOOD STATUS:

Unknown

THOUGHTS ON BLOOD STATUS:

Abby has been raised in a mostly muggle environment so she has never had a thought about what her status or really lack of status really means. She doesn't care either, she likes being who she is and has no issue with just being so. There is not much on her mind about it, she has never cared, it has never been important to her.

HOMETOWN:

Dunedin, New Zealand, though Abby was born in London England, she's only really know Dunedin and would definitely consider it her hometown.

CURRENT RESIDENCE:

Dunedin, New Zealand

THE PLACE TO LIVE:

Although having spent the first part of her life in England and remembering none of it, she'd have to say the old house, she's only ever seen pictures of it, and to her it just seems better, like a time forgotten and she'd just like to live in a place like that, in England with just as big a family as the one she's related to.

PREVIOUS HOMES:

FIRST HOME:

SEXUAL ORIENTATION:

Too young to know

CURRENT RELATIONSHIP STATUS:

Too young to care

CRUSHES PAST AND PRESENT:

None

FIRST KISS:

Not happened

FIRST FRENCH KISS:

Not happened

PAST RELATIONSHIPS:

None

FLINGS:

Too young

THE FIRST TIME:

Too young

​
​
------------------------------------------------------------
Won't walk away, ,
won't roll my eyes
------------------------------------------------------------
​
HAIR COLOUR:
Abby has below the shoulder length dark brown hair, she keeps it pretty even and doesn't do much with it, she's never had much of a care towards her own appearance just happy to leave it how it is. It's fairly thin but well kept and it's easy to deal with. She doesn't really do much aside from keep it at the length it is, Abby has always liked her hair the way it is and seen little point in changing it up.
HAIR HAS BEEN DYE

Due to the fact Abby is very young she has not dyed her hair and doesn't intend to ever, she likes her hair as it is and doesn't want to do much to it. She liked it, and at this point in her life she would never change it.
EYE COLOUR:
Abby has light brown eyes, her eyes are quite similar to most of the eyes the people in her family has, but she can't since she doesn't know much about her mother, say whether or not it comes from one side or the other. In saying that Abby does really like her eyes, so she doesn't really care which side they are from, she thinks that they help soften her image. Which she thinks is very well managed in her eyes.
BIRTHMARKS/SCARS:
While she has no scars, Abby has a few small birthmarks on her face a faded one at the end of her right eyebrow and another on her nose. Both of them are pretty faded and can at time be difficult to see unless you are staring directly at her at specific angles.
BODY TYPE:
Since she is still very young she has a very thin, boyish frame. This is unlikely to really change until she grows up and becomes more developed. She's of average height currently but will likely to be the average height of her family. She doesn't mind how she looks currently, her father has always taught her the importance of appreciating oneself.
BLOOD TYPE:
O(+ve)
When she was born, Zander who was looking after her, decided that he would check what her blood type was, check that he had everything that he might need to look after her. So, when she got older he was sure to tell her exactly what her blood type was just because she attended muggle school and they lived in a mostly muggle area so in the case of an emergency she would be alright.
WHICH HAND?:
Right Handed
Having been taught how to write by Zander it was instinct for him to hand her the pencil to her right hand, and this just turned out to be right. Abby has never minded what hand she writes with since to her it really doesn't matter, it just writing. She knows how to do it and that's all that's important to her.
SIGNATURE:
To Come
VOICE:
Despite being born in england and her father having an english accent she due to her school has adopted more of a Kiwi accent, it's perhaps not as strong as it could be but it's certainly there and somewhat unmissable. She has never really pondered the difference between her accent and her father's accent because it's always just been there rather than a real thing to make a big deal about.
I CAN SPEAK:
Abby can only speak english, she has learn a little of german because of primary school, but it's not enough that she could ever really understand anyone speaking to her or any of it that was written. So, she can only speak english, she also doesn't entirely mind that she only speaks one language. It's never proved an issue.
I AM ALLERGIC TO:
Abby is not allergic to anything.
PERSONAL STYLE:
Abby has a very relaxed style, she picks clothes that fit, that don't particularly cost much and are comfortable, she enjoys colours and she doesn't really like black. She likes to wear things that suit her, and suit her still growing shape. She likes wearing jeans, she likes wearing skirts too, and she likes wearing trainers. Really abby just enjoys wearing clothing that looks good but are also well priced and that she finds comfortable.
CURRENT PLAYBY:
Anelia Moor
​
​
------------------------------------------------------------
If this love is pain ,
then honey let's love tonight ,
------------------------------------------------------------
​
CHARACTER LIKES:
Abby loves books and she loves spending time with her family, she loves spending time with other people and will very often actively seek it out. She likes hanging out with friends, and doing things for them. She likes spending time with people who actively care about her. She likes history and she likes doing creative work like art, Abby likes children and she likes helping look after younger children. She loves listening to music, and she enjoys singing. Abby loves candles and she loves flowers.
CHARACTER DISLIKES:
Abby dislikes people who aren't loyal to their family, she dislikes when people don't take care of their family. She hates being left alone and would always rather to be around people, even if she barely knows them. She immerses herself in books when she is alone because they are a good substitute. She dislikes bullies and dislikes when people call her needy. She doesn't like having to do things alone and is much better when it comes to group work.
GOALS:
Abby really just wants a family of her own, she wants to help children who need it, and just take good care of everyone around her.
BOGGART:
Losing any person that she is loyal to and cares about, the sort of loyalty and love that Abby will feel towards people is a very deep connection she is unlike to shift in her position towards someone. So, losing a person like that would be her boggart, whether it be through death, or them leaving in some other form that is her driving fear. Above all else, losing her father, Zander, would be the worst thing to happen to her.
PATRONUS:
Rufous Hare-Wallaby
PATRONUS MEMORY:
On the third day of primary school, she made a group of friend and they spent the day playing together, and it was just the best day that she'd ever had leading up to that point so of course it can then easily become the best memory for a patronus. Prior to going to school Abby hadn't had many friend or people to play with and this was just perfect it was just a group of people to play with.
DEMENTOR:
While her upbringing has been a little sketchy with largely just her father around, she hasn't had too many person memories that would be good for that. She would likely mostly just recall any of the occasions she caught her father being upset about something when he thought she wasn't actually paying attention. For Abby this would definitely be something, it isn't a specific memory but it's something that makes her feel very sad and exceedingly lonely.
VERITISERUM:
Being raised by her father, has included a lot of stretches of time without others, and with a lot of silent watching of her father and realising that he's not really doing okay, and this has affected Abby to a degree where she feels very lonely at times, and she hasn't ever admitted it other than to herself that some days she just wishes to leave her father so that she can feel less lonely at times.
MIRROR OF ERISE

She would see her family, all of it in the mirror and every one would look happy and satisfied with there life, there would be no tears, and no sad faces. It was just be a degree of joy seen in all the people she would be seeing. Her greatest desire is to make people smile, and to help them in general. She doesn't want anyone feeling sad at any time, and she wants her family to be together again.
AMORENTIA:
Easily she would smell coconut, pineapple and guava. She's always enjoyed those fruits and would value the smell above all other things, she has a guava shampoo and conditioner and she just really enjoys whatever smell the three come in.
I LOOK UP TO:
Abby looks up to her teachers in school, who are able to handle a class of young people and never leave her feeling left out. They always are sure to try to include so many other people in whatever activity is being had, and she likes the way they seem to just get along with people, at least on the surface.
RELIGIOUS BELIEFS:
Abby has none.
ZODIAC SIGN:
Pisces
ZODIAC DESCRIPTION:
Mysterious and alluring individuals, most Pisces are extremely talented, but even though they are gifted in many ways, they still manage to spend most of their lives battling "confusing" conditions. Pisces is the sign symbolised by the image of two fish. Their symbol depicts one fish heading upward, the other pulling downward. This mirrors how Pisceans are frequently torn between two pathways in life, or actually do live two very different existences at the same time. Pisces is the last sign of the Zodiac, and the creative drives of those born under this star sign are inextricably bound up with a deep empathy for the human condition and not just a pursuit of their own individual desires. The deep behavioural patterns that characterise their life expression manifest through a profound compassion and understanding of others and an urge to help those in need."Healing" is a way of life for many Pisceans and many enter the field of medicine, nursing, social work or assisting the handicapped.Pisceans are extremely sensitive on a feeling level and pick up on the moods and atmosphere around them. This sensitivity allows them to instinctively know what others are experiencing and what their needs are. Because of their receptiveness to outside influences it can be easy for them to feel victimised by circumstances, feeling they have little or no control at times over the direction their life. Their inner world of fantasy and imagination can be a mere escape from the demands of the outer world, or a means of excelling in some creative art form such as film, photography, music and acting.
Source
BASIC PERSONALITY:
Abby is a pretty happy and loyal girl. She loves strongly and has deep connections with people around her. She's not one to leave a friend behind and will go out of her way to help them. She'll sometimes do without thinking especially if a friend is in need. She's always looking to make new friends and doesn't stop ever making friends. She loves being surrounded with people. She'll read when she has no one to be around and just needs to not be alone. Abby hates being alone, and will spend time with people she doesn't particularly like just to not be alone. She hates seeing people cry and she hates any person who would intentionally make someone else cry. She works hard when she can, but is far more interested in people and in how she can help them.
​
------------------------------------------------------------
Tell me all of the things ,
that you couldn't before
------------------------------------------------------------
​
OTHER SCHOOLS ATTENDE


A primary school in the area which she lives in with her father.


YEARS OF ATTENDANCE:
She attended from six years old till she was eleven.


HOUSE (IF APPLICABLE):
There were none


FIRST THOUGHTS:
Abby was very nervous about her first day of school, she wanted to make friends and fit in and she didn't want to stand out too much, but she had a good first day, And she ended up making quite a few friends which helped her in thinking that it was a good place. The people she'd met first arriving had been lovely towards her, welcoming and warm. The people she'd first met were also like that.


GRADES ACHIEVE


Abby wasn't overly academically, but she achieved rather average grades across all her subjects.




FAVOURITE MUGGLE CLASS:


She always like english because she always liked reading and looking at books, so this was easily for her as something she could study. She liked english because she also found it rather simple.


LEAST FAVOURITE CLASS:
Abby never liked doing sports, despite it was the kind of time she could sit with her friends and spend time with them, she never liked doing the sports aspect of it. She couldn't really motivate herself to like it, and more often than not just sits with her friends or stands with them at the side and doesn't do much work in the class which the teacher hardly enjoys.


SKIPPING CLASS?:
Due to the fact that she loves school and loves the company that she might find in the school, so she would never skip school because of the opportunities that she would have in the school to talk to people and just sit with them.


SCHOOL CLUBS:
She has joined the writing club, the music club and the chess club, because tht was the maximum amount of clubs that she was technically allowed to join, and she liked any time that she could've spent with others at the school, then she would. Abby loves them.


POSITIONS ACHIEVE


Abby was too young to achieve any positions.

​
------------------------------------------------------------
Worn to the bones ,
This could be rough ,
------------------------------------------------------------
​
WAN

Too young
WAND DESCRIPTION:
Too young
THOUGHTS ABOUT WAN

Too young
SCHOOL:
Will attend Hogwarts New Zealand
FIRST THOUGHTS:
N/A
HOUSE:
N/A
THOUGHTS WHILE BEING SORTE

N/A
CURRENT YEAR:
Too young
PREVIOUS YEARS:
INSERT YEARS:
YEAR OF GRADUATION:
N/A
THOUGHTS DURING GRADUATION:
N/A
GRADUATION POST:
N/A
POSITIONS ACHIEVE

N/A
GRADES ACHIEVE

OWLs & NEWTs:
None yet
BEST CLASS:
N/A
WORST CLASS:
N/a
​
​
------------------------------------------------------------
They say love is pain ,
darling, let's hurt tonight
------------------------------------------------------------
​

<SIZE size="50">HISTORY:

​
​
------------------------------------------------------------
You came to me ,
and said, "That's enough."
------------------------------------------------------------
​
---
Coding Done by Emzies
Lyrics: Let's Hurt Tonight by OneRepublic