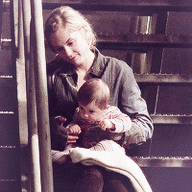 Messages

352
OOC First Name

kaye
Blood Status

Muggleborn
Wand

Curved 14 Inch Unyielding Willow Wand with Unicorn Hair Core
Age

1/2036
Sophie Pippa Elliston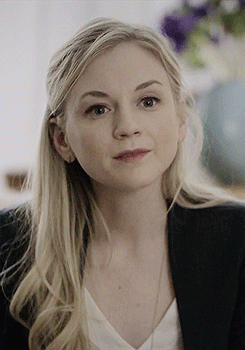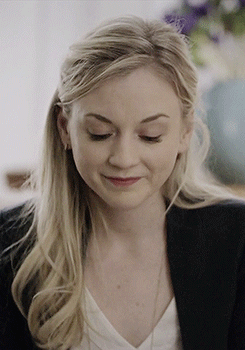 [

R A V E N C L A W

]
​
NAME:
Sophie Pippa Elliston
PRONUNCIATION:
So-fee Pee-pa Elle-is-ton
NICKNAMES:
Soph, 'tiny child'
NAME MEANING:
Sophie;
The name Sophie is a Greek baby name. In Greek the meaning of the name Sophie is: Wisdom; wise.
. Pippa;
Pippa is originally a pet form of "Philippa" (lover of horses), Pippa is now in common use as an independent given name.
. Elliston;
The surname Elliston is from the medieval personal name "Elis", which was the normal vernacular form of the biblical name "Elijah". The name was "Elias" in Greek, from the Hebrew "Eliyahn", meaning "Jehovah is God".
WHY:
Sophie was the youngest child to be born in her family which meant both of her parents wanted her name to be special and reflect who she was as a person. Therefore, she wasn't officially named until 3 months after her birth. Her parents decided to name her Sophie as they associated the name with someone who was kind and gentle. As for her middle name, Pippa was the name of her aunt who had died from cancer before she was born. Her parents used her name in memory of her after she passed.
DATE OF BIRTH:
January 9, 2036
ZODIAC SIGN:
Capricorn.
A cardinal sign, Capricorn is excellent at taking action and launching initiatives. Capricorn's can-do attitude leads to success in pretty much any industry. While they're terrific leaders, they must also be mindful of their workaholic tendencies. It's important for Capricorn to maintain a healthy work-life balance and avoid treating their friends and partners like their assistants.
​
ELEMENT:
Earth.
Earth signs (Taurus, Virgo, and Capricorn) are the most grounded peeps on the planet—you know, the ones who always keep it one hundred percent real. They're known to be stable, pragmatic, and unwavering. If you want someone to edit your résumé or help you move, you're calling an earth sign. They're practical and reliable, and you can always count on them. They make the best friends. They're slow to anger, so it takes a lot of effort to get them frustrated. But when they're annoyed, watch out!
​
HOUSE ASTROLOGY:
Ravenclaw Capricorn.
Ravenclaws born under the sign of Capricorn excel at their studies, because they have both a love of knowledge for its own sake and a deep desire to use that knowledge to gain prestige or authority. They are disciplined students with acute perception and shrewd minds; they might take a little longer to reach conclusions than their peers, but their conclusions tend to be more well thought out and thorough. They have dry, ironic wit and are fond of making subtle jokes that only those blessed with intelligence and perception can understand. There's not much that these wizards miss; they usually know what is going on long before anybody else does.
​
BLOOD STATUS:
Muggle-born
HISTORY:
Sophie Pippa Elliston is the youngest child of Muggle police officer Brian Elliston and primary school counsellor Jasmine Elliston (née Carter). She was born on the ninth day of January in 2036 at a Muggle hospital on the South Island of New Zealand at ten minutes past ten in the morning. She had hair so thin that you could barely see it and her head was slightly smaller than the rest of her body, except for her nose which protruded out just a tad more than usual. Her birth was natural and perfect, despite the slow growth of her lungs. For the first few weeks she found it difficult to breathe and was put into intensive care until her lungs developed. Once they did, she was quite a healthy baby with no further problems. As Sophie grew up the youngest of her siblings and cousins she received the nickname 'tiny child'. She grew the closest to her eldest cousin Charlotte Owens, Sophie's aunt's child, who is nine years older than her and possessed magical abilities as a half-blood witch. In 2041, at five years of age, Sophie demonstrated her first signs of magic when she enlarged the size of a tennis ball, making it blow up like a balloon and destroying it. This came as a shock to the Elliston family as it seemed that the magical blood was much more common in their family than they thought. As Sophie grew up, Charlotte educated her in the magical world, but most of it was kept a secret until the year before Sophie had to attend Hogwarts.
WAND :
Curved 14 Inch Unyielding Willow Wand with Unicorn Hair Core
Length - A little on the longer side of things, wands of this length are slightly more uncommon and not easily forgotten by others.​
Style - Bending to its side, this wand is more difficult to aim than its straighter counterparts but provides character that some simply cannot pass by.​
Wood - An excellent wandwood for healing and non-verbal magic, the wielder of a Willow wand more often than not has an something about themselves which makes them insecure unnecessarily.​
Core - The animal is known for its healing qualities and unbridled beauty, so it is no surprise that wands with unicorn hair are particularly successful at performing healing spells. Wands with this core bond with their first caster, making wands with this core not good as hand-me-downs. These wands are useful with charms and transfigurations.​
Flexibility - A wand which takes a special skill and determination to master; but once mastered its spells leave an unforgettable impression.​

APPEARANCE:
Sophie has blonde hair that grows past her shoulders. Her hair is naturally straight but she enjoys to curl it in her free time and would much rather keep it long, despite how much longer it would take to curl. Curling her hair is one of her favourite ways to pass the time and she loves the end result. Sophie has blue eyes that can sometimes look green in a different light. She does not really take much pride in the colour of her eyes and feels too similar to everyone else as blue would be the most common eye colour. Her eye colour and eye shape run in the family. Sophie has a small and faded diagonal line on the right side of her face just underneath her eye which is her birthmark. It is an indent in the skin which is barely noticeable to anyone unless they look at her properly. Sophie is ambidextrous which means that she can do things with both her left and right hands. By choice she will always write with her left hand but often switches over to her right when she is doing something such as eating or playing an instrument. She does not think about what hand she uses and just simply does it without noticing.
PLAYBY:
Emily Kinney
DOMINANT HAND :
Ambidextrous
AESTHETIC:

PERSONALITY:
Sophie is always doubting herself and her abilities and can never see any potential in herself. She is always prepared for the worst outcome in any situation, making her a pessimist. She is extremely shy and an introvert. She does not have that many friends but does try her best to make them, despite the fact she prefers to be alone where her imagination can run wild. She is also not impulsive and always thinks about her actions before going forward with them. Sophie strongly believes in Science rather than Astrology and despises subjects like Divination and Arithmancy as she believes they are completely wrong and Science is a more logical approach to the answers of the universe. When it comes to following the rules, Sophie understands that they are important but she is also not afraid to break them if they don't stand with any of her beliefs or what she wants to do. This can make her a bit selfish and careless which is also seen in her work ethic, despite her intelligence. She always wants things to go her own way and often distracts herself from doing work simply because she does not want to do it, resulting in her being quite unproductive most of the time and failing to do what she needs to. Growing up in a muggle family Sophie has quite enjoyed playing video games and using 3D animation on the computer to create characters for her own video game that she hopes to one day create, which in turn makes her quite good at drawing and technology. Sophie owns a journal that she draws her characters in. She is one for detail and has used many pages in it depicting characters from her imagination. When she isn't creating characters she is playing her guitar and singing which she often does to relax herself and give herself some inspiration. She thinks of it as more of a hobby than a talent.
FIVE STRENGTHS:
Intelligent;
having or showing intelligence, especially of a high level.
Compassionate;
feeling or showing sympathy and concern for others.
Creative;
relating to or involving the use of the imagination or original ideas to create something.
Non-judgemental;
not judgemental; avoiding moral judgements.
Generous;
showing a readiness to give more of something, especially money, than is strictly necessary or expected.
FIVE WEAKNESSES:
Insecure;
uncertain or anxious about oneself; not confident.
Pessimistic;
tending to see the worst aspect of things or believe that the worst will happen.
Selfish;
lacking consideration for other people; concerned chiefly with one's own personal profit or pleasure.
Vulnerable;
exposed to the possibility of being attacked or harmed, either physically or emotionally.
Self-critical;
critical of oneself or one's actions in a self-aware or unduly disapproving manner.
16PERSONALITIES:
Although they may seem quiet or unassuming, Mediators (INFPs) have vibrant, passionate inner lives. Creative and imaginative, they happily lose themselves in daydreams, inventing all sorts of stories and conversations in their minds. These personalities are known for their sensitivity – Mediators can have profound emotional responses to music, art, nature, and the people around them.

Idealistic and empathetic, Mediators long for deep, soulful relationships, and they feel called to help others. But because this personality type makes up such a small portion of the population, Mediators may sometimes feel lonely or invisible, adrift in a world that doesn't seem to appreciate the traits that make them unique.

Mediators share a sincere curiosity about the depths of human nature. Introspective to the core, they're exquisitely attuned to their own thoughts and feelings, but they yearn to understand the people around them as well. Mediators are compassionate and nonjudgmental, always willing to hear another person's story. When someone opens up to them or turns to them for comfort, they feel honored to listen and be of help. Empathy is among this personality type's greatest gifts, but at times it can be a liability. The troubles of the world weigh heavily on Mediators' shoulders, and these personalities can be vulnerable to internalizing other people's negative moods or mindsets. Unless they learn to set boundaries, Mediators may feel overwhelmed by just how many wrongs there are that need to be set right.

Few things make Mediators more uneasy than pretending to be someone they aren't. With their sensitivity and their commitment to authenticity, people with this personality type tend to crave opportunities for creative self-expression. It comes as no surprise, then, that many famous Mediators are poets, writers, actors, and artists. They can't help but muse about the meaning and purpose of life, dreaming up all sorts of stories, ideas, and possibilities along the way.

People with this personality type tend to feel directionless or stuck until they connect with a sense of purpose for their lives. For many Mediators, this purpose has something to do with uplifting others and their ability to feel other people's suffering as if it were their own. While Mediators want to help everyone, they need to focus their energy and efforts – otherwise, they can end up exhausted.

SEXUAL ORIENTATION:
Heterosexual
PAST RELATIONSHIPS:
Chrysander Kaster
FIRST CRUSH:
Chrysander Kaster
FIRST KISSED :
tbe
OTHERS KISSED :
Etienne Monet
PATRONUS:

Bat
PATRONUS MEMORY:
Playing soccer with her father
BOGGART:
The ones she loves going against her
OCCUPATION:
tbe
EDUCATION:
Hogwarts New Zealand
HOGWARTS HOUSE:
Ravenclaw
GRADUATION YEAR:
2054
FAVOURITE CLASS:
Astronomy, Care of Magical Creatures, and Defence Against The Dark Arts
LEAST FAVOURITE CLASS:
Arithmancy
CLUBS AND ACTIVITIES:
Ravenclaw Quidditch Team (2048-2050), Student Defence Association (2049-2051)

Last edited: