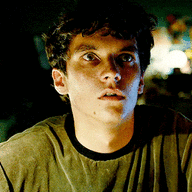 Quiet | Sneaky | Diligent
Messages

9
OOC First Name

Steven
Blood Status

Unknown
Relationship Status

Too Young to Care
Age

08/2043 (11)
Open after Marijke replies with Kiara
Elijah usually wasn't in the mood to accompany his dads and siblings on their little trips through the village or Obsidian Harbour, but with Hogwarts only just a few months away, he decided that perhaps now was the right time to come along. He'd never gone to the shopping area whilst the streets were bustling with activity because it frightened him a little, all those people and all the noise they were making. But he knew he would have to come and buy his school supplies at some point, so when his pa told him that he was going out with Kiara for a bit, Elijah figured that now would be as good a time as any to see where he'd need to buy all his supplies come the end of the holidays. As they walked across the cobbled streets to one of the shops their pa needed to get something from, the boy thought that everything seemed a lot bigger than how he remembered it from his previous visit.
''How many shops do you think we need to go to for our school supplies?''
Elijah asked Kiara timidly once they were left alone outside the shop, glancing around him at many, many magical shops.