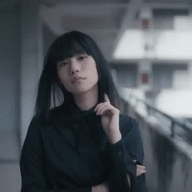 Messages

42
OOC First Name

Alexa
Blood Status

Half Blood
Relationship Status

In an Open Relationship
Wand

Curly 9 Inch Flexible Acacia Wand with Dragon Heartstring Core
Age

11
Lex is awakened by her growling stomach. She's starving and wants to eat the last time she eats breakfast.
What time is it?
And she looks at the clock, it's

00pm and she's so hungry.
Lex pops up a good idea. She plans to go to the kitchen since it is not that far from her house.
Maybe cooking some food wouldn't be bad unless they want us to starve.
She sneaked into the kitchen but unlucky someone was there. She quickly hides behind the shelf where the bottles are stored. She's scared of breaking any. Caught in the kitchen will be bad, what even more if she broke a glass.
She stays there for a minute until he hears the footsteps fade away. She's getting out slowly in where she's hiding. The person was gone.
Finally,...
Lex said with full excitement.
She grabs some eggs and oil some vegetables and ketchup.
Maybe a basic sandwich will do
. She thought.
She starts cooking. She makes sure that she's quick and doesn't make any loud sounds. When she's done she wash the plates she uses and clean the countertop without leaving any single spot.
Now she can enjoy her sandwich.
Looks delicious. I'm a great cook
. Lex said proudly to herself.