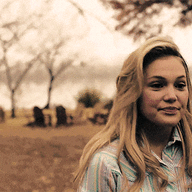 Messages

50
OOC First Name

Donna
Blood Status

Mixed Blood
Relationship Status

Too Young to Care
Sexual Orientation

Unsure
Wand

Curly 9 1/2 Inch Sturdy Alder Wand with Unicorn Hair Core
Age

11
Full Name
:
- Katherine Claire Kensington
Date of Birth
:
- 1 March 2045
Current Age
:
- 11
Basic Appearance
:
Personality
:
- Kate is inherently shy. The main interactions that she has had in her early childhood was with her mother, nanny and sometimes her father. She was brought up to be polite and kind and a 'proper lady'. Her parents have a very old fashioned view of upbringing. In staying mainly around her parents and house, Kate hasn't been exposed to bullies, or any kind of 'meanness', but knows what it is to be nice and kind to others.
Family
:
- Claire Kensington (nee Lee); mother - magical
- Hugh Kensington ; father - magical
Pets
:
-
2x Netherland Dwarf rabbits.
Area of Residence
:
- Marlborough, New Zealand
Blood Status
:
- Mixed Blood
Heritage
:
- Kate's mother's family (the Lee family) have been brought up in New Zealand. Her father's family (the Kensington's) have immigrated from England a few generations before. Kate's great (x4) grandfather moved to Marlborough and started a wine business which has blossomed and been passed down the generations.
Special Abilities
:
-
Interests or Hobbies
:
- Bunnies
- Journaling
- Crocheting/Quilting/Knitting
Additional Skills
:
- Kate is skilled in horse riding and domestic and small animal handling.
Strengths
:
- Kind/Empathetic
- Generous
Weaknesses
:
- Sheltered/Naive
- Delicate/Emotional
Describe your character in three words
:
- Shy | Kind | Naiive
Favourite place to be
:
- In her 'arts' room.
Friends
:
-
Hogwarts House
:
- Hufflepuff
Hogwarts Hopes and Ambitions
:
- To make friends!
Best school subjects
:
-
Worst school subjects
:
-
Extracurricular Activities
:
-
Graduation
:
- 2062
Current Job
:
- Student
Plans for your future
:
-
Your Patronus
:
- Phoenix
Just like the phoenix, you are known for being loving, faithful and for providing healing with your actions and words. There's also the fact that you give incredibly sage advice and wisdom; it can be downright prophetic at times.
Your Patronus memory
:
- When she went with her parents and chose her two bunnies.
Your Boggart
:
- A podium - to represent having to speak in front of a crowd.
Your Animagus
:
- Cat
Most of the times, you are the silent one. You talk when needed to impart some wisdom, which is why your opinions are so valuable to your friends. When things go down, you are very calm and collected. You are also the one who knows everyone's secrets (by their choice) because you are so trustworthy.
Mirror of Erised
:
- Kate would see herself with her partner, and some children, all incredibly happy.
A page from your diary
:
Dearest Diary,

Today, Mother and Father are taking me to a person who is called a 'Rabbit Breeder'. She apparently is not a magical person (how exciting, right?), but Father said he 'knew someone who knew someone'. I have loved bunnies for as long as I can remember - as I am sure you are aware Diary. This 'breeder', has a few different types of bunnies, but Mother says she has my favorite - dwarf rabbits! Diary I am so excited, I can hardly contain it. I had to come and tell you straight away so I could get it off my chest. If I were allowed, I would scream! I'm going to think of names. I will let you know when I have chosen them, and what they look like soon!

All of my love,
Katherine
Last edited: