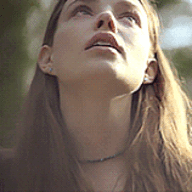 'Roo' | carefree | enigmatic 🍃
Messages

84
Blood Status

Mixed Blood
Relationship Status

Too Young to Care
Wand

Knotted 15 Inch Unyielding Ebony Wand with Augurey Tail Feather Core
Age

10/2046
Open after Steven posts with Max.

Roo was back at Hogwarts again, and honestly the break was a lot shorter than she anticipated. She was now no longer one of the youngest people roaming the castle, and where familiar faces once were, there were new ones that were much younger. How was it that they also seemed so much younger than herself when it was only by one year? The Ravenclaw didn't feel any more superior than them however. Age was quite literally just a number.

It was Max's idea to hang out by the lake, and honestly Roo was excited at this suggestion. Max was the only person Roo very much wanted to hang out with. No one else seemed as interesting. And while she knew the most about him out of all of her classmates, there was still so much to uncover. The girl seemed to be the first to arrive at the lakefront, as she couldn't find him anywhere just yet. She took her shoes off and let the grass go in between her toes. The spring weather was warming up a lot and it was what she much preferred. It was definitely her favourite season. She sat down on the grass, stretching her legs out in front of her as she waited for him.