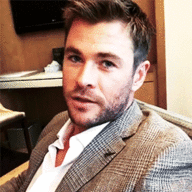 🍬 1-4 charms; class of '28; family guardian 🍬
Professor Kain was looking forward to seeing how the students got on with their duelling. As one of the Charms professors he took pride in seeing the spells in use, and watching some of his own students practise with one another. He welcomed the next two students to their positions, taking his own at the front of the room
"Once you have bowed, you may begin,"
he said, giving them the go ahead to begin their duel, and keeping an eye on the event from afar.
---
The duel begins now. You have 24 hours to post, or face disqualification. Ensure that you use the spell list for guidance on age-appropriate spells, and read over the dueling rules and points system. If you are knocked out or otherwise disarmed/incapacitated, or if you run out of points, you will lose and the duel will end. Have fun!
As an added note: Spectators are allowed to post in this topic once per competitors post, but are forbidden from directly interfering with the duels.
---
Current Points:
RP content
Action(s) Taken:
Point Changes:
Points Remaining:
@Tyler Lee
@Kace Corelli