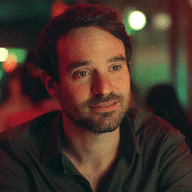 Charms Professor | Laid Back
Professor Misha Haden was entering, what he believed was his fourth year of teaching at Hogwarts, and in those four years, he had seen four different professors of the young years. He had no idea why they just seemed to come and go so quickly, but he was happy that at least they'd managed to find another person. He had quite liked Professor Killan, but he had appeared quite strict, and Misha really wasn't. He was a pretty laid back sort of person, and this was sort of rolled into his teaching style. He loved teaching however, and even since that first time he'd been in front of a class he'd known it was the career was for him, so he'd decided to do it. He'd been incredibly pleased when he'd gotten this job. It still left enough spare time that he was able to do some extra marking on the side, and further his knowledge of charms. It helped bring a little more in and kept him busy. He wasn't really busy outside of school work, Misha lacked a social life. He didn't really have anything for that. He wasn't really thinking that he and the new professor would become firm friends, but he was sure that it would be at least welcome him to the job and wish him all the best. Misha had prepared a small gift, it wasn't anything large or fancy, just a simple bottle of wine and a box of tea. He wasn't sure if this new professor was much of a drinker, or tea drinker, but they weren't gifts outside the realm of normal.

The young professor gathered the items, and had them float next to him as he finished the last of the extra work he'd gotten. Misha did not have any classes that day, and was therefore dressed much more casually. He had his jeans on and matched this with a t-shirt. He was keen to make a good impression, but since he only taught the upper years, Misha's work was mostly towards the end of the year with the OWLs and the NEWTs. The start of the year was always a busy time for the new professors, and especially those who taught the busy younger years, where it wasn't for him. Unlike Misha the new professor had to deal with all the students who knew nothing about anything. Who asked a lot of questions, and just generally meant that he had a lot more work to begin with than Misha did ever have. By the time the students got to him, there were much fewer and he was perfectly happy with that. Stood outside the man's door, Misha knocked on it. The gifts still floating behind him. He hoped that he hadn't come at too bad a time. He was looking forward to meeting the man, and seeing if he was up for the job. He had seen him at the welcome feast, but hadn't managed to talk to him. Now, Misha just had to hope that he was there so that he could in fact welcome him to the glorious subject of Charms, and wish him all the best.
​