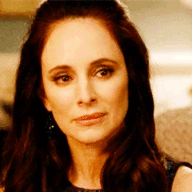 Transfig Professor // Scitorari Leader
Professor Styx quickly moved the desks to the side of the room, in a line on each side facing the walls. She transfigured them into a row of make-up mirrors, like you would find in a
theater dressing room
. Satisfied with her work, she waited patiently for the class to arrive. Once they were all in, and looking a bit confused, she smiled at them and started.
"Find a seat at a mirror. Any one will do. I want to give you plenty of time to practice today."
Once they were all seated, she got right to work.
"Today we will be working on some human transfiguration. You will work with your ears, transfiguring them into the ears of an animal. Once you master this spell, you will be able to transfigure your ears, or others, into any form needed. Just a bit of warning though,"
she paused, watching all their eyes turn to her.
"This type of transfiguration is not legal to do on someone who is not expecting it. Yes, it is a cute prank, I'll give you that, BUT, you don't want to test the limits of this spell and wind up in Azkaban or something. Be careful using it on anyone other than yourself."
She gave them a stern look.
"Now, human transfiguration is more difficult and complex. It will take all your concentration. With enough practice, you will be able to cast this non-verbally, but for now, its much easier for you to do as a verbal spell. The standard three tap method will be used. The spell is Auris. This will be used for all ear transfigurations. Let me demonstrate."
Professor Styx quickly raised her wand to her head and tapped.
"Auris."
Her ears turned into those of a goat. Again, and they became rabbits ears. One last time, and they looked like those of a pig. Restoring her ears to her own, she smiled.
"Your turn. Do not forget that you must concentrate or there will be problems. I will be around to help you with any problems."
With a smile, she let the students get to work.
---
Homework: RP the lesson. One successful transfiguration will earn you an O. Have fun!
---
Reviews are coming up next