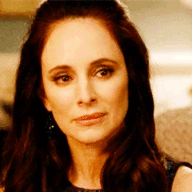 Transfig Professor // Scitorari Leader
Messages

1,167
OOC First Name

Kait
Blood Status

Pure Blood
Relationship Status

Married
Age

4/1985
This was the last lesson of the term for the Transfiguration sixth years. It was time to add on to what they have learned so far this year. Professor Styx sat at her desk, shuffling papers around to make sure that everyone had their lessons caught up before the students arrived. Soon as the class was there, she stood and made her way around the front of the desk.
"Welcome. Let's get started today. We are going to work on a bit of non-verbal conjuring today. This should not be too new to any of you. We will be working with the conjuring spells that we have previously worked with."
She walked among the desks as she spoke.
"I will allow you to chose which spell you work with, either Avis or Ochideous. The process is the same as the verbal, but instead of only focusing your thoughts on the object you are conjuring, you also need to encant the spell in your mind too."
She aimed her wand at her desk, and a bouquet of flowers appeared and then with another tapping motion, a few bird cages.
"Feel free to use the flowers I have provided. If you choose to use avis, please use a cage to contain your birds within. As always, I will be here if you have any questions."
With a smile, Professor Styx set them to work.
---
Homework: Just an rp, either conjuring a flock of birds or a flower.