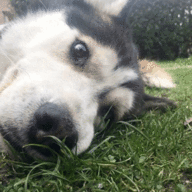 Husky Animagus ☼ Menagerie Owner ☼ Dog Dad
Summers sat on the edge of his desk as he waited for the first years to enter and gestured for them to take their seats once they did. As soon as everyone was ready, he did a quick roll call before flicking his wand toward the blackboard that hung along the back of the room. The inanimate piece of chalk sprang to life and wrote up a short, simple sentence.



Transfiguration and the Ministry of Magic​




"Let's get started. Now, Transfiguration is a powerful branch of magic, as I'm sure you've all figured out by now. It's complex, but vast in it's capabilities, which is what makes it dangerous. Some people choose to follow darker paths and use Transfiguration as a weapon. As such, the Ministry of Magic has rules and punishments in place that center around this subject and its misuse. Using transfiguration on another human, or even an animal, being for the purposes of harming them or simply your own entertainment will incur these punishments."

Summers paused, casting a glance across the first years present and ensuring they were paying attention. They needed to understand that Transfiguration was not like your usual jinxes and hexes. There were consequences for using it against others.

As soon as he was certain everyone was listening, he continued. "This doesn't stop at just using Transfiguration on other people. Using it on yourself has it's own laws as well. As you saw last lesson, I am capable of changing into a canine at will. The few people who have this ability are known as animagi, witches and wizards who have mastered Transfiguration to the point of altering their physical selves into an intelligent creature that most represents them. Animagus must be registered with the Ministry of Magic, with the individuals forms and markings so that they can be identified."

"Even inanimate objects can be dangerous. Most weapons are inanimate objects. There are also some specific objects that are classed as "muggle artefacts" - things created by non-magical people that are a specific invention of theirs, meaning that if we would like them, we have to obtain them the non-magical way rather than by simply waving a wand and having it without any effort given. This muggle class is the reason flying carpets are outlawed in most countries, but broomsticks are not. At the end of the day, there are numerous ways to abuse Transfiguration and each of its branches, which we'll be covering more in-depth in future lessons. Unfortunately, that's all we really have time for today. If you're interested, you can read up on more about it in the library. Class dismissed!"
​