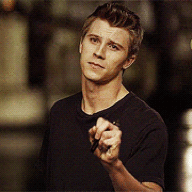 Charms Professor | Wizengamot Interrogator
As was usual for Takuya he was stood just in front of his desk, with his lesson all prepared. He was really enjoying teaching the young years, this was only the second week, but it was a different kind of challenge. He smiled, and greeted the students warmly as they entered the room. His teaching methods were perhaps more suited to older students, but he figured that if he treated them well, they would do the same for him. Soon enough, it appeared that all of the students had arrived and he cleared his throat slightly to grab their attention, "Good morning third years, today we'll start with a thankfully short lecture and then you lot will get to practice one of the two spells I'm talking about. If you did the reading today will be a breeze" he announced trying to draw in their attention and hoping that despite the fact that they'd begin with a boring lecture, that they'd listen long enough to be able to do the spell without much help. The man stood from his desk and with a wave of his wands the names of the two spells that they would be covering today appeared written on the board, Cheering Charm and Locomotion Charm, "Now, I'm sure you lot can figure out what both of these respective spells do, the clue is in the name, so, who can tell me what the cheering charm does?" he said as he waited a few seconds for a number of students to put up their hands, before pointing to a random student to answer. Since the answer the student gave was correct the professor happily grinned "Excellent, take five house points. The Cheering Charm is used to cheer another person up, or make them happy. I repeat, cheer another person up," he tried to give emphasis before moving on, he was sure that the students had got it, "While the Locomotion Charm allows you to move things using magic," Takuya explained to his students calmly glancing at each of them in turn.


"Let's begin with the Cheering Charm. The incantation and wand movement can be found in your book but we'll be focusing on theory for this spell, if you did the reading you'll already know the incantation and wand movement" he said as he waited for the students to catch on with what he was saying while the others were trying to take down notes, "Now that you know it's use, there are a few other things to learn about it. A limitation of this spell is that it is only for humans, it may be possible to use them on animals, yes, but I have not heard of such experimentation and we will not be doing that as well, plus you should definitely not be going around using the cheering charm on animals since the side effects are very unknown," he calmly told his students in case they wondered or got too curious of the spell, charms could occasionally be quite dangerous. "To perform a spell to cheer up, you, as the caster, needs to be able to feel happiness as well. To perform the spell, you must concentrate on happiness. Happy thoughts, memories, whatever. The effects of the cheering charm varies widely and it is possible to overuse the spell," Takuya discussed as his eyes focused on the students before him, trying to ensure they kept their attention on him, "The least you could do with the spell is to make another person feel a sense of contentment and the effect for it's overuse is making one go through a fit of hysterics. Particularly laughter. It would seem as if they were going crazy with the non-stop laughter," he mused with wonder as he himself had once seen its effects though it has been a long time since then, "If you are wondering why I have not planned an activity for this, it's because the Cheering Charm deals with a person's emotions. It is something personal and I believe, even in the sense of academics, there should be limits upon it, although if you really desire to try the spell, you can practice it after class within this room," he said with a fond smile before moving on to the next part of his lesson.


"Now, for the Locomotion Charm. I won't take too much time with this one. Since there's not much to say, and I'm sure you lot all want to get started on practicing it," Takuya said raising his voice slightly so that the ones not listening would be shaken from their daze, "The spell's success relies on the caster's capability in magic and their concentration. The heavier the object, the harder it will be. Same with quantity. The larger in number, the harder it will be," he said as he picked up one brick from the corner of the room, which had up until that point been hidden by a blanket and placed it on his desk, "The incantation is Locomotor and there's no wand movement except to point at it and if you're successful, the object should follow the direction of your wand," the professor explained as he took a step back from his desk, so that all the students could see as he pointed his wand at the brick settled on his desk. "Locomotor," and the brick hovered in the air before moving to the right, following the movement of his own wand until he had placed it back with the stack of bricks. With a silent mutter, he ended the spell. "Now, I want you to practice on the bricks until you have mastered the spell and once you're done, you're free to leave," he announced with a smile before flicking his wand and each brick had settled itself into each student's desk. With everything in order, he started to wander around the classroom and check on everyone's progress before they all left his class, giving advice and answering questions if need be.



---


Homework

RP the Lesson

First poster, answer the question for extra credit.