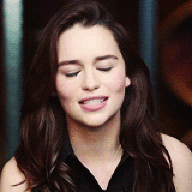 • Former Flanders Beater • History of Magic 1-4 •
"Hello class! I'm sorry to tell you this, but I will be lecturing you once again today."
Several groans followed this announcement. Octavia gave them a sympathetic smile.
"Do you remember when I spoke of how doing your assignments could earn you the privilege of taking trips? Well, today's essay will be something you should really do."
She winked at the students, hoping they'd get the hint.
"Today I am going to lecture about Stonehenge, and discuss the possibilities regarding its creation. Is everyone ready to take notes?"
She waited for a moment to ensure that they were.
"There are many theories on how Stonehenge was created. Some of them could be real; some of them could be created by over-imaginative elders, passed down through the years. We do not know exactly who created Stonehenge, or how, but I will tell you some of the more popular theories."
This was a subject full of interesting speculation, and the woman hoped the popular theories would let the student create their own. She was convinced some of them would.
"One ancient belief is that there were several giants who stood in a circle and danced. During their dance they were transfigured into stone, trapping them there forever."
Octavia only gave brief outlines of the ideas as she was curious to find out if the students would fill in the blanks themselves.
"Another popular belief is that giants carried the stones from the farthest reaches of Africa, taking them all the way to England. Some say that the stones had magical healing powers. Another belief is that Merlin waved his wand and 'carried' the stones via hovering all the way from a mountain in Ireland to their current setting of Stonehenge, arranged them, and left them to their final resting place."
Octavia briefly glanced around the class. This was the last one, so she hoped everyone was caught up, because it was also the longest. If they weren't they just had to come to her or one of their classmates for missing notes.
"And finally, one of the darker beliefs of Stonehenge is that the Devil himself put the stones where they are. It is said that the mysterious stones were growing in the backyard of an old woman in Ireland. When the Devil heard about the stones, he wanted them for himself. The Devil disguised himself as human and made his way to the woman's house. With payment of a very large bag filled with gold she excitedly agreed to sell the Devil the stones from her back yard. She only agreed because she knew it would take the man forever to move the stones, ensuring she would still maintain ownership of them for years to come."
Octavia suspected the students were wondering why the stones were so fascinating to people, and she admitted that she had wondered herself when she first listened to the story.
"The Devil, of course, had a trick up his own sleeve and already spirited them away to the Salisbury Plain, which is where they are today."
Professor Pourroulis paused to take a breath and to make sure that the students were still taking notes.
"Well, I think I have lectured to you enough for today. Now on to homework."
She smiled again at the students.
"Don't worry this will be easy - and fun, I hope. All I would like for you to do is write an essay on a theory of your own on how Stonehenge was created. If you can't think of one, then please tell me which one of these theories you think is most believable and write why you think that one is the best. There is no minimum or limit to the word count, just write as you see fit. Class dismissed."
​
---
Full Marks:
RP the lesson
Extra Credit (optional):
Essay