Thundelarra Thunderers Chaser & Pregnant
Messages

1,179
OOC First Name

Kait
Blood Status

Mixed Blood
Relationship Status

Seeing Somebody
Sexual Orientation

Heterosexual
Wand

Curly 11 1/2 Inch Flexible Vine Wand with Chimera Scale Fragment Core
Age

12/2027
Hello, and welcome to the latest edition of the Bi-Weekly Update!!! We've got a lot of things happening around the site right now, so hang in there for this update.
Sorting and Transfers: NOW OPEN!
Sorting and Transfers are now open! If you have a character you would like to sort or a character you would like to transfer, make sure you read this thread for all of the details on how to do that. Keep in mind that transfers will close on Wednesday.

Professor Applications
Right now, there are several open professor positions. Being a Professor is a vital part of Hogwarts New Zealand. If you feel up to the challenge, please check out this topic to apply. Applications will close Thursday.

Accio!
The latest edition of Accio! has been released. You can check it out here. Also, Accio! is currently looking for people to join. To get more details on the positions available or to join, check out this topic.

Shopkeeper Apps
Eeylops Owl Emporium is currently looking for a shopkeeper. If this is of interest to you, please apply here!

Character Spotlight
If you didn't check out the announcement yet, please join me in congratulating Donna for her character, Analei Louw! Very well deserved!

Hogwarts Monthly
The latest issue of the Hogwarts Monthly is out now! You can read it here! Thank you to those of you who worked hard to get this out.

Graduation Closing
Congratulations to our most recent graduates! The ceremony and other graduation topics will be closing Wednesday, so wrap up any replies that you might need to wrap up.

Career Fair
Unfortunately, the career fair isn't happening this year because we didn't receive enough apps. Hopefully, we can make it happen next year.

Quidditch Tryouts
Interested in joining the Quidditch team for the next year? Tryouts for most Houses are posted in the Quidditch Pitch. They won't be open for long, so make sure you get down there if you want a chance to play on the team!

Interested in Roleplaying a House Ghost?
Anyone interested in roleplaying a house ghost should send a PM to both Professor Cyndi Kingsley and Stefan Archer briefly explaining why they should be chosen to RP a ghost for 1 IC year. You cannot choose which ghost you'll roleplay, if chosen, so do not make requests. We'll accept requests until next Sunday.

WELCOME NEW MEMBERS!!!
First, we want to say a big welcome to all of our new members that have joined us this sorting season. If you would please take a moment and respond to this topic about how you found our site, we would greatly appreciate it.



Apps are currently closed
As a reminder, applications are currently closed. If you look at this page, you will see the apps that are currently being accepted. If you send in an app that is not on this list, it will be automatically denied. All apps will reopen some time after sorting closes. We will let you know when they are back up and running.

Anonymous Compliments
The anonymous compliments are posted. Thank you so much to everyone that participated. It was so lovely to read all of the compliments. A huge thank you to Cyndi, Donna, and Claire for all of their work running the event.

Have a White Elephant gift?
If you happen to have a White Elephant gift that you haven't cashed in yet, now is the time to do so. They will expire next month.



Social Media
Do you follow us on social media? If not, check out our Twitter, Facebook, and Tumblr pages! You can find the links here if you wish to follow them.

Character Name Changes
If you need to change your character's name for any reason, there is a simple way to do it. Click on your character's name on the top of the screen, then click on account details. Next to the character's name, it says change, and viola!

New Icons
Shoutout to Nick for our new forum icons next to the forum names. They are pretty awesome! Thank you, Nick!

​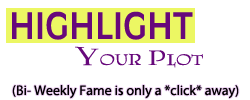 ​
Head student and prefect promotions
Club Fair
The start of Y33
Whew. That's all for now, folks!
Kait

(On behalf of the HNZ Site Staff)