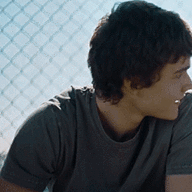 Hufflepuff 5th, Animal Lover, Menagerie asst.
Messages

593
OOC First Name

Mia
Relationship Status

Single
Sexual Orientation

gay
Wand

Curly 12.5" Flexible Chestnut with Mermaid Scale Core
Age

15 (05/2039)
((OOC sorry I missed that a shot had been made before my last post, that's what you get for quickly replying in the coles car park))

Linden was so distracted by the thuds and thwacks coming from the beaters bats that he had missed the Slytherin girl coming up to score. he had to dive halfway to the ground to rescue it and throw it to one of the Hufflepuff chasers he would be sure not to get so embarrassingly distracted again.