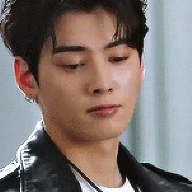 Too Cool For You- Pretty- Learning
Messages

507
OOC First Name

Jess S
Blood Status

Mixed Blood
Relationship Status

Seeing Somebody
Wand

Curly 17 1/2 Inch Sturdy Walnut Wand with Fairy Wing Core
Age

11/18/2042 (16)
Akihiro wasn't sure how his life had come to this. He felt more isolated than ever, after the prefects meeting. He groaned as he fell onto the couch, rubbing his hands over his face. What was even going on? He'd stopped going to see Professor Moncrieffe after she'd essentially scolded him for sending a rose, so he felt isolated from her. His father was trying, but he was gone most of the year and busy when he was home. And his sister... he still loved her, and still considered her his best friend, but they had separate lives at school. They didn't spend all that much time together, in the end.

He sighed, feeling tears prick his eyes. He tried to spend more time with Giulia, but he'd been so busy trying to pursue her that he had put his own feelings on hold, for the most part. He'd been focused on trying to get to know her, convince her he was sincere. He supposed in that moment he felt isolated from her, too. He didn't feel like he could go to her with this- how would she see him talking about his ex? His very conventionally pretty ex girlfriend. He groaned, and unknowingly a few tears had started to slip out.

Gwen had been a mistake. He'd dated her because she was pretty, and she acted- well, she acted like his mother. Proper, all smiles. But just as superficial. Just as shallow. He let out a shaky breath. He had tried- tried to bond with Gwen, form a connection, but she'd held no real interest in him. He'd thought ending it would have concluded things- she would use it as a source of pity for a while, he'd been sure of that, but it had been so long ago. And now she'd humiliated him in front of all of the prefects. Attacked the head people verbally, embarrassed herself. Was she really so immature that she couldn't swallow her pride for one hour a week? He'd even be willing to split up to do patrols- he'd cover a few floors and she'd take the others, with very brief and curt moments in the beginning and at the end.

But no... instead, she'd had to have her way, and when she didn't get it, she'd thrown a fit, and when he'd tried to reassure the girl she'd possibly hurt in the process, he'd been blown off. Politely, but she'd ignored him all the same. How was it that she'd painted him in such a negative light, and he didn't have a single friend to turn to? Did no one else see how superficial she was? Had all his efforts really been for naught?

He didn't know when it had started, but he'd started crying. Just sobbing softly, his face hidden in his hands. Guilia was dating him now, but it was just a matter of time before she left him. He was certain if he hadn't ended things, Gwen would have. His mother had left him, and Professor Moncrieffe had basically turned him away. What had he even expected? No one ever built that sort of bond with a Professor- just because his mother had left him, that didn't mean that a Professor would take her place. And despite his efforts, his father was always going to be a world away.