katia sofia hensel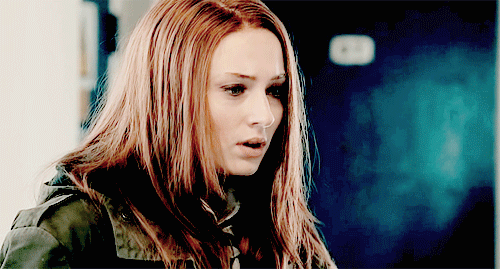 lyrics
b a s i c s
- - - - - - - -
​
[NAME] Katia Sofia Hensel
[ETYMOLOGY] Katia means "pure", with a Russian descendant but originated from Greece. Sofia means "wisdom" and the name Sofia is in many countries with their own variants. Spanish and Scandinavian spelling of Sophia. Also, the capital of Bulgaria. Sofia also originated from Greece.
[SURNAME ORIGIN] Hensel is a Russian family strictly of purebloods. However, due to a tragic event, many of them did not survive. Hensel line is survived by a handful. They were originally darker witches and wizards. After some experimentation done to some of the elders, their traditional eye color is now gold, due to a mutation of their genetics. It has become a dominant gene. The Hensel family are the original family from the Matthias family. Katia also descends from the Zhefarovich family. The surname Zhefarovich originates from Romania and Bulgaria. However the heritage of Romanian has long since washed away. The Zhefarovich family are large. Most of the Zhefarovich family are pureblooded, and have laws and strict rules which they are known for, and many are either Death Eaters or associated with them. They are known for their tightness and also on how they hate muggles and anything to do with them. While allying with some other families, the Zhefarovich do control others. They are very isolated, and while some people consider them to be legendary, they are also very hostile and malevolent, and will not stop a fight until they die from it. More often than not, they keep to themselves in Bulgaria while some spread around, their main base is in a Manor where no one can access unless they know where it is, and have many other secret places. The Zhefarovich had this tradition to give into the inner dark nature, and many other traditions that if broken, one would die.
[NICKNAME] "Kat" and "Katy"
[ALLIANCE] Neutral
[BIRTHDAY] September 12th, 2035
[AGE] 12
[GENDER] Female
[LANGUAGES] English, Bulgarian
[ORIENTATION] Unknown at this time
[HOMETOWN] Porirua, New Zealand
[RESIDENCE] Porirua, New Zealand
[HERITAGE] Nationality is New Zealand, but her roots come from Russia, Bulgaria and
Britain
[BLOOD STATUS] Pureblood
[BLOOD TYPE] B-
[WAND] Myrtle Wand 15 1/2" Tail of Charmed Newt
Length: Longer than the average wand
​
Wood: Myrtle is a haven for peace and is admired for its relative strength and sheer size. The Myrtle tree itself represents endurance and power and because of it is often struck by lightning it has been said to have the ability to attract inspiration, wisdom and illumination.
​
Core: Tail of a charmed newt
​
[OCCUPATION] Student
[HEALTH] Allergic to pet dander
[PET] Russian blue cat named Merlin
[THEME] Coming soon
p e r s o n a l
- - - - - - - - - - -
​
[OVERALL] Katia is a feisty redheaded child, and also takes on the older
[MYERS BRIGGS] ISTJ-A
Meaning: Introverted, observant, thinking, judging, assertive
​
Also Known As: Logistician
​
Strengths: Honest, direct, strong willed, dutiful, very responsible, calm, practical, create/enforce order, jacks-of-all-trades
​
Weaknesses: Stubborn, insensitive, always by the book, judgmental, often unreasonably blame themselves
​
[LOVES] Books, adventures, learning, being the best
[LOATHES] Muggles, things hard to understand, unrealistic anything, romance
[BOGGART] Her mother's death
[ERISED] Her family reunited, including her father smiling in the background, with her wearing badges, awards, and trophies
[DEMENTOR] Katia still remembers the nightmare of her father leaving
[PATRONUS] Unknown
[PATRONUS FORM] Unknown
[VERITASERUM] Katia doesn't have a secret at this point
[STRENGTHS] Too young
[WEAKNESSES] Too young
[IDOL] Kamaria Zhefarovich
[5WORDS] Feisty, bookworm, quiet, logical, wise
[TALENTS] too young
[LOYALTIES] Her family
[GOALS] To be the best she can be
[QUIRKS] Too young
z o d i a c
- - - - - - - -
​
[CHINESE] Rabbit. People born in the Year of the Rabbit are articulate, talented, and ambitious. They are virtuous, reserved, and have excellent taste. Rabbit people are admired, trusted, and are often financially lucky. They are fond of gossip but are tactful and generally kind. Rabbit people seldom lose their temper. They are clever at business and being conscientious, never back out of a contract. They would make good gamblers for they have the uncanny gift of choosing the right thing. However, they seldom gamble, as they are conservative and wise. They are most compatible with those born in the years of the Sheep, Pig, and Dog.
[SIGN] Virgo, the Virgin. Being a Virgo makes them modest, shy, meticulous, reliable, practical, diligent, intelligent and analytic which all fits in well with her character. On the downside, it also makes them fussy and a worrier, overcritical, harsh, perfectionist and conservative. What a Virgo likes are health foods, lists, hygiene, order and wholesomeness while they dislike hazards to health, anything sordid, sloppy workers, squalor and being uncertain. The choice colors for a Virgo are green and dark brown. The starstone for a Virgo is the Sardonyx.
[MUTABLE SIGN] Associated with adaptability, service-providing and expansion
[INTERPERSONAL SIGN] Principally aware of and concerned with social and societal concerns
[PLANET] Mercury. Under the influence of the planet, one would have a computer like memory that allows you to be able to assimilate a large amount of information and then present it to the masses in a more understandable manner. They are very good at expressing this type of thing but when it comes to something close to their heart, such as love or compassion, they find it hard to let the other person know and can thus appear to be aloof and cold They also can be argumentative, critical, nervous and tense and if they do not make a special effort to overcome these they will lose many friends and loved ones throughout their lifetime without a clue as to why. Though the good qualities are industrious, methodical, humane and loving while they can also be critical, petty, self-centered and picky.
[ELEMENT]
Earth. An emphasis on this element indicate a practical, cautious, and pragmatic approach to life. In the majority of cases there is the need to build solid, 'real' material success, for example, home and career success. Earthy people may benefit from connecting to the earth element via gardening, pottery, facial mud packs. Long range planning and the determination to succeed are strong traits for this element, as is melancholy, greed and fear if taken too far. A person with a lack of earth may find it difficult to live in the 'real' world and to keep themselves grounded. Their expectations in general may be a little unrealistic. Prominent traits are truthful, straight-forward, sensitive, just, upright and virtuous in dealings with other people with the downside of being aggressive to some point though it is hidden, egocentric, suspicious, controlled, non-caring and thinking they are never wrong.
[BIRTHSTONE] Sapphire. The sapphire has been linked with faith and purity, as well as foresight. It was thought that the stronger the sparkle of the gem, the more faithful and honest the wearer.
a p p e a r a n c e
- - - - - - - - - - - - - -
​
[PLAYBY] Sophie Turner
[HAIR] Red hair, which is long, thin, and natural. She keeps it on her back, never shorter than her shoulder blades or longer than her waist. It is a rare gene within the Zhefarovich family.
[EYES] Golden. Her eyes come from the Hensel line, which is a genetic mutation. Her eyes look as bright and rich as galleons, and also holds a sense of harshness to them. Her emotions are read easier within her eyes than on her face. As part of the Zhefarovich trait, her eyes darken to onyx when she is mad.
[HEIGHT] Average
[WEIGHT] Average
[BUILD] Very lean
[SKIN] Pale but has more color when it is summer
[SCARS] A gash on her leg from an accident at her home involving the kitchen
[MODIFICATIONS] None
[SCENT] None
[STYLE] School, as she hasn't developed a style yet
[MAKEUP] None
[SMILE] Sarcastic at times, but genuinely is rare
[VOICE]
link
[LAUGH] A very soft, throaty laugh
[HAND] Right handed
[FEELINGS] She doesn't have an opinion yet
f a v o r i t e s
- - - - - - - - - - - -
​
[COLOR] Yellow
[FOOD] Lollipops
[DESSERT] Vanilla ice cream on top of an apple pastry
[DRINK] Strawberry milk
[ANIMAL] Hairless cat
[MAGICAL] Unknown
[SPELL] Unknown
[MUSIC] A mix of dubstep and pop
[SEASON] Spring
[DAY] Morning
s c h o o l i n g
- - - - - - - - - - - -
​
[DAYCARE] -
[ATTITUDE] -
[PRIMARY] -
[ATTITUDE] -
[SCHOOL] Hogwarts New Zealand
[HOUSE] Ravenclaw
[SORTING] Coming soon
[YEARS] 2047 - Present (Y32 - Present)
[CLUBS] None
[TITLES] None
[FAVORITE CLASS] History of Magic
[LOATHED CLASS] None
[FAVORITE PROFESSOR] None
[LOATHED PROFESSOR] None
[FIRST YEAR MEMORIES]
Coming soon
[SECOND YEAR MEMORIES]
Coming soon
[THIRD YEAR MEMORIES]
Coming soon
[FOURTH YEAR MEMORIES]
Coming soon
[FIFTH YEAR MEMORIES]
Coming soon
[SIXTH YEAR MEMORIES]
Coming soon
[SEVENTH YEAR MEMORIES]
Coming soon
[GRADUATION]
2054
[GRADES] Gradebook
Last edited: