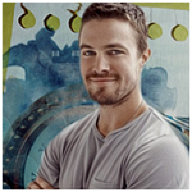 Auror | Abused | Victoire ♥
Alexander Carter was lost, and that was the least of his troubles. The dark alley around him seemed quite a bit different from the place he had been hoping to find himself, and he knew that he had most definitely taken a wrong turn somewhere along the line.. and instead of doing the smart thing and turning around he had decided it would have been a glorious idea to head further in and get himself incredibly lost. That was definitely his decision of the day - thinking about it, it's probably my decision of the year - Alex sighed deeply. He had no idea how he was going to get out of here, and he didn't know or recognise anyone who was here. He was the definition of lost, and he didn't know how he would get out of here when he didn't even now what or where here was.

He sighed, rather loudly. Several people looked at him angrily, he had no idea what their problem was; but they definitely didn't look happy with him.. he quickly turned and ran away as fast as he could in the opposite direction, he started to slow down a little bit when he noticed that they weren't following him.. and then tripped over and landed flat on his face. He felt blood trickling down his nose, and started to feel really dizzy.