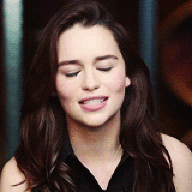 • Former Flanders Beater • History of Magic 1-4 •
Octavia was well aware that her students had been working hard thus far, and today she would be providing a treat for them. The professor loved taking the class on field trips, it was a wonderful way to recharge, and pique their interest, and show them that history could indeed be an exciting subject. And it would also provide some sort of break for her, too.
"Hello, class. Today we are going to the movies. For those of you magical folk who haven't come across them before, muggle movies are a large expansion to our wizarding photographs. I'd like all of you to quickly make your way to your dorms, change into your muggle clothing, and return here."
Everyone left and returned in ten minutes. Professor Octavia smiled at them as they entered.
"Now, I have tickets here for all of you, I am also going to give each of you five muggle dollars to buy snacks for the movie."
She waited while the students each took their tickets and looked at them. One student gasped,
"The Labyrinth?"
The woman smiled and nodded, giving the student a wink. She could see some of the class were enthusiastic, others still confused or annoyed. She didn't get why anyone would be annoyed to see a film, but to each their own.
Octavia instructed them to approach the portkey mummy, and they were transported to an alley next to a large theatre.
"All of you, sit near each other, and try not to talk during the film. There may be some questions on your end of the year exam based on this movie, so I suggest that you pay attention. Have fun! Meet back here once the movie is over."
​
---
Homework:


Full Marks:
RP the lesson