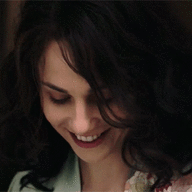 DADA 1-3 | Duelling enthusiast
"What is the consequence for using the Dark Arts? Well, the answer is complex. Not all practices that are dark in nature are truly evil or even criminal. However,"
Lydia paused,
"the Unforgiveable Curses are another matter."
Lydia waved her wand at the blackboard. Instead of chalk, the board lit up with silvery handwriting. Lydia hated the sound of chalk and would never allow it in her classroom. She didn't ask the students to take notes, because they should have figured it out by now.
Unforgiveable Curses
Imperius Curse: Controls the target based on the caster's will

Cruciatus Curse: Tortures the target with excruciating pain

Killing Curse: Ends the target's life instantly

"As you can see, the Imperius, Cruciatus, and Killing Curses are particularly heinous. The punishment for using any of these three curses on another person, if you are caught, is spending the rest of your life in wizarding prison. Here in New Zealand, that would mean the local branch of Azkaban. Your wand would be taken from you and destroyed. Your name would be forever tarnished. Any freedom that you ever enjoyed would be gone."
Lydia thought that this material was particularly heavy for first-years. However, she couldn't argue with its inclusion in the curriculum, as it did provide perspective about the Dark Arts.
"You will review these curses in more detail in later years with Professor Styx."
Lydia left the words on the blackboard and turned back to the students, her dark gray robes swishing about her.
"For the rest of the lesson, I would like you to partner up again and practice the Shield Charm and Stunning Spell. This time, choose a partner from the opposite house."
Then, she added,
"If you feel confident with these two spells, feel free to work in other spells or charms as you see fit. You may begin."
Roleplay the lesson. Your character should partner up with a student of the opposite house. If you have questions about additional spells, PM me. Have fun with this!

As always, you can tag me in your post if you would like the professor to respond.