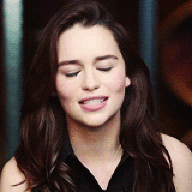 • Former Flanders Beater • History of Magic 1-4 •
"Good afternoon, class,"
Octavia greeted her class as they walked in,
"I have decided that for your excellent work in class, and for your patience during last week's lesson, I will give you all a treat."
She paused to build up on the anticipation that her students were probably feeling.
"We are going on a field trip!"
she said cheerfully. She hoped that at least this break from lectures would energise them, and make them happy.
Octavia walked around to the back of her desk, and pulled out a very small, ancient-looking object shaped like a mummy. It only stood about a foot high, but some of the students in the front row cowered away.
"Don't worry, this is completely harmless. Now, who can tell me how we are able to travel away from school, since we cannot apparate? Anyone?"
She looked around the room and saw someone with their hand up.
"Yes?"
The student answered,
"Portkeys. Just by touching one, you will be taken to another location where another portkey is located."
The professor nodded.
"Excellent, that is correct."
She smiled at all the students, evidently excited for the lesson to come.
"Today we will be going to the Smithsonian Museum, one of the largest museums in the world. It is located in Washington D.C. and holds some of the world's greatest historical displays."
Octavia walked to the front of the room, still holding the portkey.
"Once everyone is ready, I need all of you to come to the front of the room and touch the portkey."
Once all the students had placed their hands on it, they were sucked inward, as if through their belly-buttons, and suddenly reappeared right behind the vast buildings of the Smithsonian Museum.
"All right students. I have here passes for all of you to view all the exhibits."
She paused while she handed them out to all the students.
"I am going to give you four hours, and I would like you to meet back here once the time is up."
Octavia walked with the students until they reached the front of the buildings, and then they all went their separate ways.​
---
Homework:
Full Marks:
RP the lesson
Extra Credit:
Essay
First Poster:
Answer question about Portkey for more extra credit
Homework will be simple today. I would like you to RP going to the Smithsonian Museum. There is no limit to the RP, but I'd like more than a couple of sentences. For extra credit write a brief summary of one of the exhibits there. I would like no less than 100 words, which isn't really that much once you think about it. I would also like links to your resources. I have included a couple of good websites that I found for the Smithsonian. Feel free to use those. Have fun!​
Official website of the Smithsonian, the world's largest museum and research complex, with 19 museums, 9 research centers, and affiliates around the world.
www.si.edu