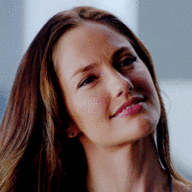 Former 'Claw | Auror | Grieving
HELLO ALL! It is Sp00ky Season, and as a lover of being scared, (Not a big costume gal, apologies all, but love a good spook.) I am EXCITED, so let's bring all this energy into getting some updates!


Electives fair

The Electives Fair has begun! If any second years are anxious about their options, or looking to learn new things, make sure to check it out and ask any questions you need! You can find the topic here!

Brightstone Weekend

That's right, folks, it's the beginning of another Brightstone Weekend, so if any students have urgent outside-Hogwarts business, they should set to it.

Duelling!

Duelling sign-ups have been posted, so if you'd like to compete in the Y34 duelling tournament, make sure to sign up here!

A Rose By Any Other Name

The Y34 Rose Deliveries have all been posted, and provided us lurkers with a multitude of adorable the threads to creep on. You can find the directory here if you'd like to creep further, but can we all give a HUGE thank you to Daphne, Steven and Rowan who put so much work into setting up this event, THANK YOU GUYS!!

Week Four!

We're heading into the Month of April, and Week Four of classes for the second term! Students, keep an eye out on your notifications for all your classes, and professors, pleasde try to stay on top of posting classes and notifying students.


Halloween!



Yes! Halloween is coming, the second best time of year (Next to Christmas, of course. And yes, I will debate you on this.) BUT YAY! Enjoy the time of ghosts and ghouls and magic!!




​
Something Small and Yellow to Catch: Rose deliveries are a time to bring love and happiness to the school. For one delivery, the rift between deliverer and receiver is already volitile. A single yellow rose could be all it takes to leave any onlookers seeking shelter.
Math Isn't Real: Two first years get into an argument about a math book, possibly starting a rivalry?
And there we go! Thanks for bearing with me while I type with an excessive amount of exclamation points due to the excitement of the season!! Christmas is coming! Ghosts are a thing! It's all very heartwarming.



~Maia

(On behalf of the HNZ Site Staff)