Former 'Claw | Auror | Grieving
Hello all! coming to you straight outta Tipperary on my Dad's birthday, here's another Bi-weekly update!
Quidditch!
We're going international folks; Slytherin are playing Beauxbatons! The match is taking place here, so make sure to go and check it out!

Shopkeeping Opportunity!
Eeylops Owl Emporium is hiring! You can apply here!

Electives Fair
The Electives Fair is still going on, a great opportunity for second years who would like to know more about their elective options going forward in their schooling, so make sure to check in and asked the questions you need answered before the event ends!

Dueling!
The dueling tournament is coming to its close, and you can see the list of victors here! A big thank you to Jesse for working so hard on the tournament, and giving so much time to it.



Seventh Years!
Seventh years, you should have all received your grad pms by now, so if you'd like to have guests attending the ceremony, make sure to respond to those messages as quickly as you can!

Week Six!
We're moving through the term apace guys, so students and professors, please try to keep on top of your lessons. Exams are looming, so time is of the essence!



Applications
Applications will be closing around the beginning of exam season, as sorting will be starting soon afterward, which is always a very busy time for our admins, so please bear with us.

Wizards Unite!
As some of you may know, the new Harry Potter app Wizards Unite has now been released worldwide, so if anyone's become a supporter of the statute of secrecy, they can discuss their exploitshere.

​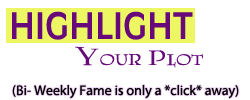 ​
Well that's it for the minute guys, plenty to be getting on with! Hope you're all having a lovely day, and we'll see you again in two weeks!
~Maia

(On behalf of the HNZ Site Staff)