☕ Inventor | Potions 1-4 | Deputy Headmaster ☕
Howdy friends!!! I looked at the date today and realised it's almost JUNE, what even?!? Anyway, it's time for another Bi-Weekly Update, so let's get to itt...
Week Two
We're already heading into week two!! Professors, if you haven't posted any classes yet, now's the time to catch up before you get too far behind. Students, especially Ravenclaws

, get posting if you want to earn yourself some house points and take home that house cup! Third year students and above will need to enrol in classes through the Gradebook. Remember you can keep track of which lessons have been posted/marked through the handy Lesson Notification table.

The Race is On!
Speaking of house points, there are five up for grabs for each student who finishes the wheelbarrow race before Professor Summers!

You can follow the race here to watch the chaos unfold as more obstacles are thrown in their way. Even if you're not participating, you're welcome to post in the spectators topic!!

Duelling Tournament
The Duelling Tournament will begin shortly, so be on the lookout for your topics!! Once duels are posted, remember to Watch your threads and turn on your notifications so you won't miss a response!

Holiday Forums have Closed
Yup, sad face, the holidays are over and holiday forums have closed. But they'll be open again before you know it!!!
Party On!
Werewolf might have ended (congratulations, wolves!), but there are still plenty of ongoing birthday celebrations to take part in. Remember to keep your eye on White Elephant and the Treasure Hunt if you're participating, and don't forget to sign the Community Signature!!

Also, big congrats to Jesse for winning the React Competition with his Laughing Bowtruckle. Thanks everyone for voting!!

OOC Superlatives
Voting for the OOC Superlatives has opened! You'll only be able to vote until Thursday, so don't delay. You can read about how to vote right here.

Changing Emails
You might find that when you submit an email change request, the change doesn't go through right away. That's totally normal, so please give the site a bit of time to do its thing before you message the admin!

Have Patience!
It's a busy time for everybody at the moment, including the admin!! They're working as hard as ever to process apps and PMs as quickly as possible, so please try to be patient and rest assured you've not been forgotten

​
Ask An Auror - An event hosted by the Ministry, where interested parties can attend and ask an auror any burning questions they have, or advice on pursuing a career in Magical Law Enforcement!
Not a Present & Indulging the Riff-raff - Needing a break from family and her recent breakup, Sapphire finds just the distraction she might need while out Christmas shopping.
Time for a Lil' Snack - Aiden and Adorah meet unexpectedly in the kitchens after both sneaking out of their dorms in the middle of the night.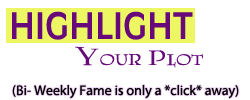 ​
QUIDDITCH!
Valentine's Dance
Duelling tournament fun

Aaand that's it!! Thanks guys for reading, and until next time, stay awesome <3
~ Clairey

(On behalf of the HNZ Site Staff)