Former 'Claw | Auror | Grieving
Messages

3,357
OOC First Name

Maia
Blood Status

Muggleborn
Relationship Status

Engaged
Sexual Orientation

Heterosexual
Wand

12 and a half inches willow with unicorn hair
Age

5/2015
Hello all!! I come to you from my college library in the midst of dissertation confusion and lecturer-related frustrations, so bear with me folks!

Halloween Feast!
The Halloween Feast is underway! Check it out here and make sure to get involved in some sp00ky fun! Also, make sure to give the costume contest a gander! It's always good fun.

New Shopkeeper!
That's right, folks, Cole Manick is taking over the Eeylop's Owl Emporium! Go see him for all your feathered friend's needs! Congratulations!

Brightstone Weekend!
Speaking of shops, there's a Brightstone Weekend happening at the moment, so if you students are in need of anything, or maybe just fancy a butterbeer, now's the time for it!

Week Four
Heads up Hogwarts-dwellers, we're heading into week four, so make sure to keep on top of your lessons students, and professors of course! Just remember to keep checking the lesson notification topic.

QUIDDITCH!

Yes, you heard that right, the Quidditch is Coming! This week, we'll have Ravenclaw V. Gryffindor, so make sure to keep an eye on the pitch to cheer on your side!



Systems are Go!
Thanks to our wonderful admin, we now have both the Quidditch and the Shopping systems back up and running! Both systems make things run ten times more smoothly, and let roleplayers worry about just that, roleplaying, so thank you again for all your hard work guys! You can head over here to check out the full announcement!

Protocolagorically Correct
(Anyone who recognises that "Slipper and the Rose" reference, I adore you. )But seriously guys, we've had so many new people join the site recently, it's amazing! We know HNZ can be a bit confusing at first, but for just that reason, we have our rules for members and our FAQ forum! Make sure to check them out!

​
The Kids are Finally Gone Party: The Medley throws a party to celebrate the fact that the kids are in school! Come enjoy some fun drinks.
Just Like Always: Charlotte and Simon meet up in the library to study together, just like most of the time. A twist comes to the story when Simon starts about asking out Diana. And that doesn't please Charlotte at all, softly said.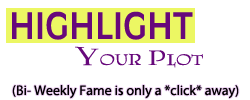 ​
Quidditch!!!
Costume Contest Winners!!!!!!
Surprisesssss
Anyway, that's all for March, it's Mother's Day here, so I best go call my Mammy. Have a great day everyone!
~Maia

(On behalf of the HNZ Site Staff)
Last edited by a moderator: