Gryffindor HoH | Mother of 3
Messages

30,484
OOC First Name

Cyndi
Blood Status

Mixed Blood
Relationship Status

Divorced
Wand

Knotted 15 Inch Flexible Oak Wand with Meteorite Dust Core
Age

4/2005
It's the last BWU of the year. Can you believe it?!

I can't, but it's true.
Semester One is over!

Exams have been graded, lessons are over, and final grades are in. The semester is officially done! A big thank you to all of the professors this semester. Your cooperation in getting things posted on time is an essential piece of the site.

Congratulations to Hufflepuff who is leading at the moment, though it's anyone's house cup to win in semester two!

Yule Ball: Now open!

The Yule Ball is now open and will remain open until about Wednesday.
The topics are a good read for anyone who doesn't have characters able to participate!

New Shopkeepers

Please join us in welcoming Mia and Madz to the fold of Shopkeepers.

Mia's character, Elvera Le Fey, will be taking over The Inner Eye, and Madz's character, Jaden West, will be taking over The Apothecary.

Hogwarts Monthly!

A new issue of the Hogwarts Monthly is available to read and react to. We hope you'll take a moment to read through it. A big thank you to the staff there who take the time to work on each issue.



Quidditch!

Gryffindor took the game in the end, bringing an end to our quidditch season for this year. We hope you enjoyed the foray into the old system, whether as a player or as a reader. Thanks to everyone who participated!


Character Spotlight: December

The final spotlight of the year belongs to Rowan with Ainsley Lynch!

We hope you'll take a moment to check out his questionnaire and to check out Ainsley's bio and other historical information. And don't forget to leave him a little note of congratulations or questions about his character, roleplaying style, etc. if you have them!

Professor Apps: Now open!

A big part of the site is ensuring that classes run smoothly and that they are being posted on time. That's the bare minimum of what professors do though. They actively roleplay with students and their peers and ensure that their characters are more than just seen in lessons. If you feel that you could be a part of that team or are simply interested in a different dynamic for your roleplays, we encourage you to consider applying for a professor. Even if you decide, after a semester or year, that being a professor isn't for you, we'd be grateful for the help. And you might find you like it more than you think!

Winter Werewolf

The town was victorious! It was a bit rough going there for a bit, but the village pulled it off and saved the game. I hope everyone who participated had a good time, and a big thank you to Daphne for hosting it!

Secret Santa

Sign ups were a little lower than we'd hoped

, but the event is underway. We hope you're all being busy elves, and if, for whatever reason, you're unable to continue participating, please let us know as soon as possible so we can make arrangements to ensure the person you were assigned to receives a gift. As a reminder, if you drop out or fail to produce a gift, for whatever reason, we will have to forfeit your gift to keep things fair. Hopefully that won't be the case this year though! And we hope more people will consider joining next year!



Break Time

As I mentioned at the start, this is the last BWU of the year. You'll see the site staff back with new BWUs in mid-January. With the semester over and the holidays upon us, you'll notice the site staff will be a little slower in responding to PMs and addressing minor issues as we enjoy a bit of a break as well. We hope you'll all be understanding with this.

Announcements?
If you're a club leader, shop owner, etc. and have an announcement you'd like to appear in a BWU, please reach out to a member of site staff so that it can appear.


​
Run Ins - Vader gathered up the courage to confront Rama to accept the fact that she is a bully, but she does not want to hear it at all. The Head Girl gets involved.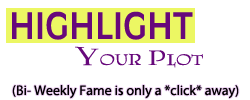 ​
Holiday & Resolution topics!
Fun holiday roleplaying!
Other fun stuff!

Until 2019,
Cyndi
(On behalf of the HNZ Site Staff)