Former 'Claw | Auror | Grieving
Messages

3,357
OOC First Name

Maia
Blood Status

Muggleborn
Relationship Status

Engaged
Sexual Orientation

Heterosexual
Wand

12 and a half inches willow with unicorn hair
Age

5/2015
Hello all! It's been a while since I've posted one of these, and there have been a lot of changes, but it's coming up to the new year, so I'm ready to get stuck in, I hope you guys are too!

New Year, New You
Welcome to Year 32! The new term starts tomorrow, so make sure to keep an eye out for the start of year feast!

Congrats, kids!
Well done to all of our new prefects, and our two new headpeople! Here's hoping you do your heads of houses proud!

Headpeople:


Flavio Morales




Amber Chou Wilson



Prefects:
Sara Benivieni and Alistair Lancaster
Kauri Tipene and Thaddeus Miller
Geovanna Volt and Norton Gillespie
Elizabeth Chatwin and Viktor Styx

Good luck guys!

New Professors!
We've also got some new professors this year, and some old professors in new posts, so please wish them the best of luck!



Professor Landon Carter:

Herbology Years 1-7


Professor Madlyn Ateara:

Care of Magical Creatures Years 3-4


Professor Aspen Faye:

Care of Magical Creatures Years 5-7


Professor Hezekiah Mowry:

Potions Years 5-7


Professor Jodie Wedd:

Arithmancy Years 3-4



Transfers!
We've got two new transfers this year, it's always hard to be the new kid on the block, so please try to make the new kids welcome!

Lessons
For the time being, students are not going to be automatically notified of lessons, so instead, we are going to have a series of tables posted in the Entrance Hall. The tables will allow staff to input when a lesson is posted and when a lesson is graded. No one will be able to post to the topic. It is for viewing only. Students will need to keep a close eye on the tables in order to stay on their scholastic game.

Clubs!
The start of the year often prompts an influx of new members, so make sure to try and get involved in club life, and Club Leaders; please make sure to check your PMs.

Quidditch!
While we're on the topic of extra-curriculars, the Quidditch tryouts have begun! For anyone who's keen to try their hand, make sure to head down to the Quidditch Pitch and give it their best shot, or save, or hit? I guess it depends on what position you're trying for.

Shopkeepers
There's some truth to be found in the saying "too many cooks, spoil the broth." Can we ask that shopkeepers remember to limit their number of assistants to around three or four? Thank you!



Old School Week
Old School week is coming to an end, folks, but that doesn't mean stop roleplaying! Feel free to continue your topics, and feel free to lurk on others, just search the tag "Old School Week."

Applications!
It's the news you've all been waiting for, and don't we know it. The current apps which are available are Professors, Sorting, Transfer, Standard Change, Plot Highlight, Face Claim, Hogwarts Staff, Scitorari, Auror, pureblood and magical creature. Currently, Professor Applications and Transfer apps are closed, (you can keep track in this topic,) but we also have a new, special addition.....

Special Events Application!
Now, it's all in the name, but with bigger events and larger plots happening on the site recently, this addition will prove invaluable for both staff and members, so please make sure to give it a look if you're planning anything particularly fabulous with shop, or club events. You can take a look at the application here.

Speaking of Professors
Can all professors keep an eye on their area for the next few days? This terms staff meeting will be going up soon, so make sure to post when it's up!

Gradebook
So, our admins have been working incredibly hard to get the gradebook back up and running, and all of the grades from last term have now been entered into the system, however, there are a couple of changes to keep in mind for the minute; there are no required school supplies on the gradebook for the time being, and no quick grading of lessons. Again, bear in mind (students) that you will not be being notified of lessons by the gradebook for a while yet, so keep an eye on the table! Otherwise, the gradebook should be back to normal, so students, please make sure to sign up for your lessons! First and Second Years, you are signed up automatically, but for the older years, you've got decisions to make. Anyone with any issues, please PM both Cyndi and Emzies in a group together.

Latest Annoucements
As some of you may have noticed, we have a new addition to the index of the site, if you look along the right-hand side, you'll see a new area on the sidebar for all our latest announcements, so you'll never have to fall behind again.

Calendar
Make sure to take a look at our wonderful calendar to keep up to date with the goings-on of the site. It's currently updated to the end of this IC year, so you have all the info you need going into Y32

NEW SPAM!
R.I.P my spam

I will never forget you. A big thank you to Rowan for starting our new spam topic, make sure and check it out, here!


​
​
Other Roleplays in this Plot: The Stars Are All Exploding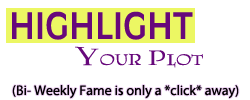 ​
Classes!
Quidditch!
New Firsties!
Thanks for bearing with me guys, can't wait to see what the new year brings!
Maia
(On behalf of the HNZ Site Staff)
Last edited: